Dee
2017-07-09T20:11:11+00:00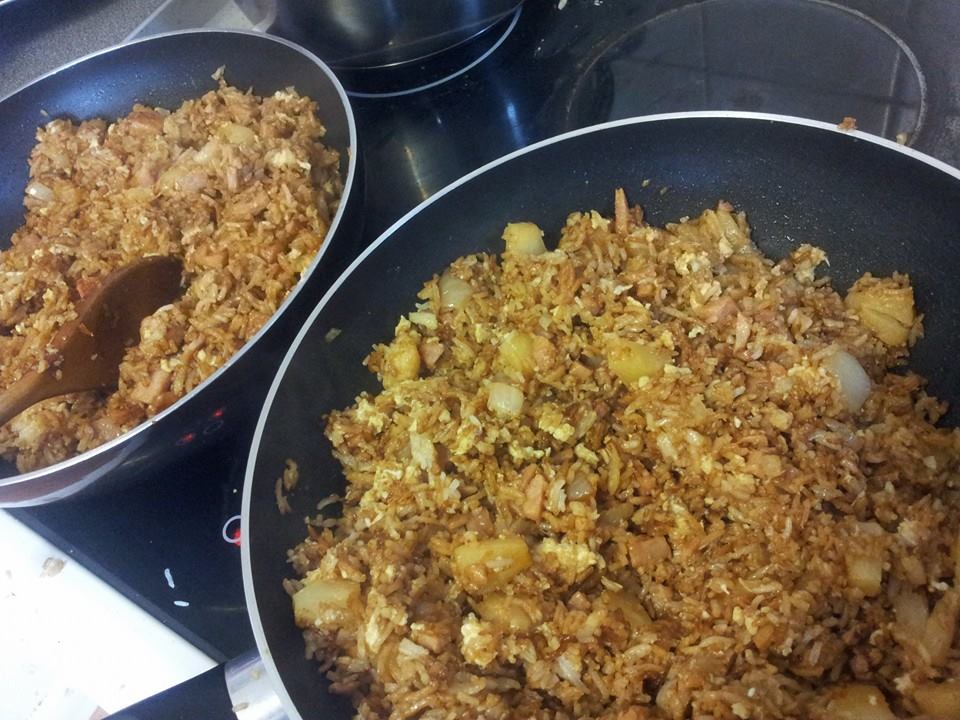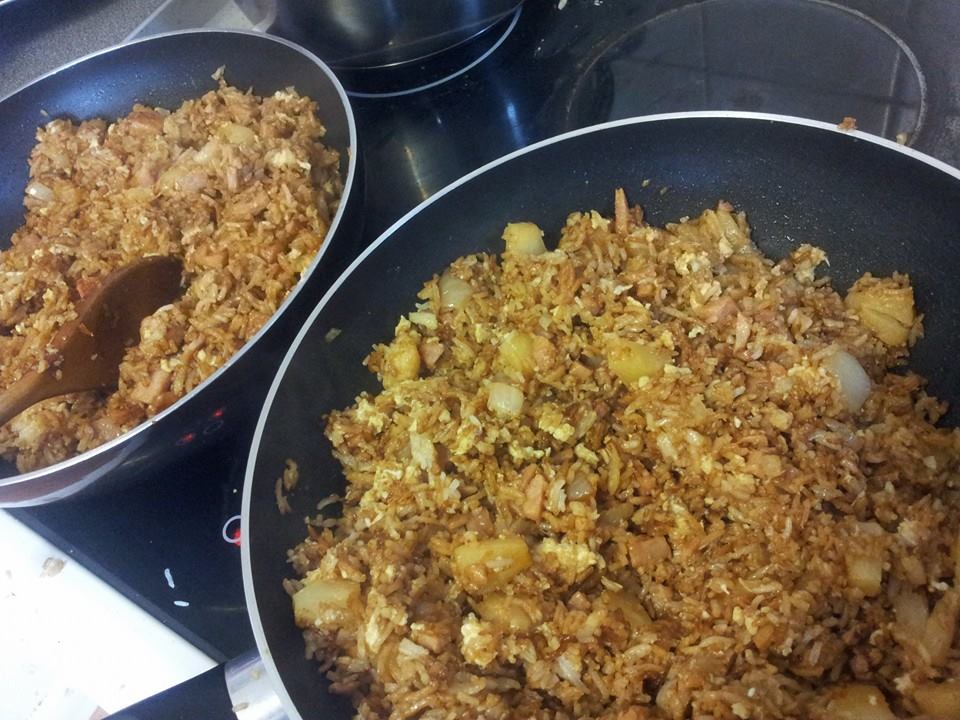 Ham & Pineapple Fried Rice
By Dee Rice
April 19, 2015
I make fried rice the same way regardless of the ingredients added. In this case it was ham and pineapple, but other favourites include peppers, left over chicken, left over vegetables, bacon, roast meat etc.  I have added many step by step photos to help you. I added quite a lot of soy sauce to ours but thats how we like it. If you want it lighter don't add so much. I served with chicken which was breadcrumbed with dry stuffing mix, and then a dribble of sweet and sour sauce.
My quantities will serve up to 10 people – Adjust according to your family – my photos show it being made in 2 woks, if you are cooking for less people then one will be fine.
Directions
1Precook and prepare your ingredients. Frying rice happens quickly and you're best having all you need to hand. That said, if you get in a pickle just take your pan off the heat. Heat a couple of tbsp of oil in a wok and add your chopped onions and cook over a medium heat for 4-5mins until soft.
2when your onions have softened then add to that a tsp of garlic granules, chopped ham and (drained) pineapple chunks. Allow to warm through for a minute or 2. - this is the step which could be any ingredient you want, chicken, bacon bits, cooked vegetables etc all providing it is cooked before going onto the next step.
3next add your rice and fold your chosen ingredients into it until its all mixed together. shake over some soy sauce - you won't need much - and just a tbsp of toasted sesame seed oil - you won't need much of that either, you will taste even the weeniest amount so be careful.
4make a well in the middle (pictured) and crack in 2 eggs, use a balloon whisk to beat them a little. allow the eggs to sort of scramble/almost set but still wet, THEN add the rice back into it and mixing well.
5Serve with anything you like but actually depending on what you mix in with the rice it can be a cheap, easy and versatile meal in its own right. Enjoy x