With the recent heat waves, we all need a cooling treat. It's really important to stay hydrated in the hot weather, so I thought I'd put together some recipes for summer drinks that are some of my go-tos for the summer holidays. Before we dive into any shopping lists, though, I'd like to tell you about Olio. They are the best solution if you haven't got any budget left to make nice summer drinks, or if you've got any ingredients leftover from these recipes. Olio have made it their mission to rescue as much food as possible that is about to be thrown away by supermarkets or people at home. They want to make sure that nothing goes to waste in the current cost of living crisis, so they've created an app that lets people list food they no longer need. If someone in your area uploads something you need, you'll get notified and will be able to rescue the food for free! So, if you need an extra lemon for your summer drink, check Olio, or if you've got one leftover, upload it to the app!
Olio also have a great campaign going that tries to rescue 200 million meals from businesses with surplus food. Over 2.4 billion edible meals are unsold and then thrown away by supermarkets and other food businesses in the UK every year. You can help rescue meals by tagging your local supermarket on social media to ask them to donate their unsold food rather than throwing it away. Find out more here!
Now, back to summer drinks. I'll start with one of my favourites…
Limoncello
I just love this cooling drink – it's a great gift as well, but don't forget to keep some for yourself or you'll regret it I can assure you. With just four ingredients, this is really quick and easy to make, perfect for a summer treat on the weekend. You can find my recipe here.
To make Limoncello, you'll need:
6-7 lemons to zest, the cheapest being the 4 packs at Aldi coming to just 13p per lemon
1L of vodka, cheapest at Aldi at £14.39
700g sugar, cheapest at Iceland with £1.60 per kg
In addition, you'll need 1250ml of water. The lemon juice you will have left also goes well with coke or other summer drinks, or in your cooking. This is what my Limoncello turned out like.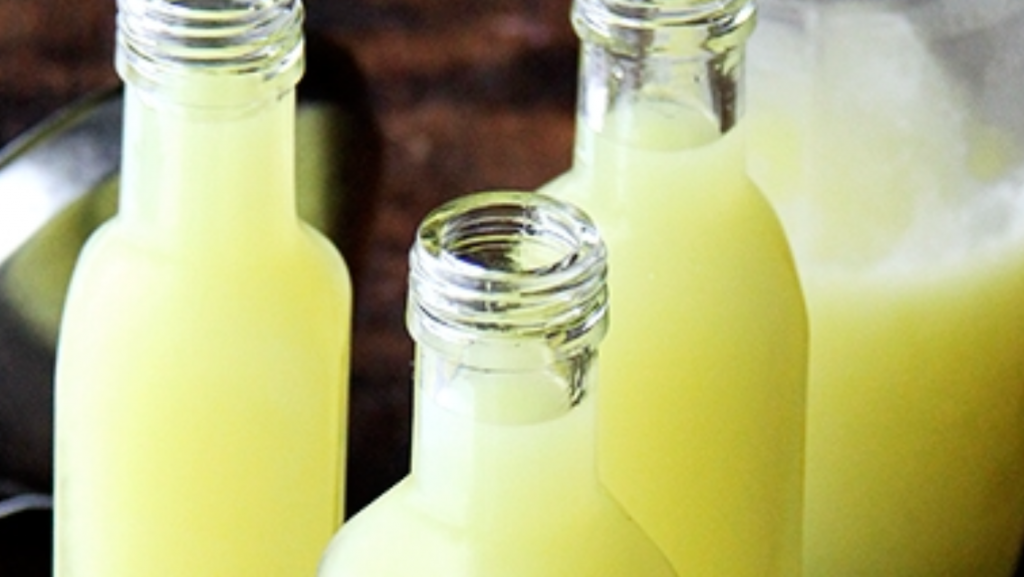 Skittles Vodka/Gin
These also make great gifts, because look how pretty they are!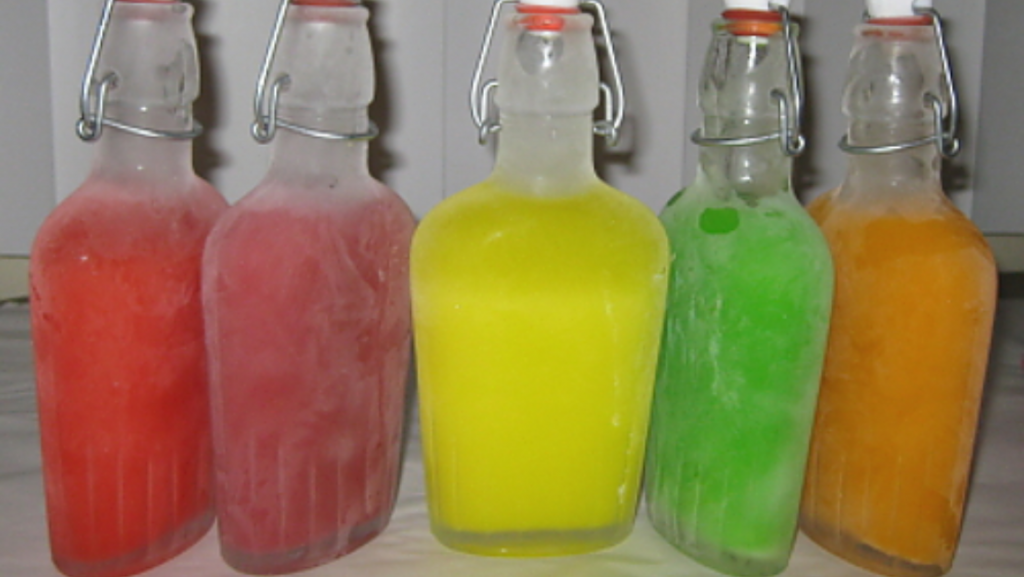 Be careful to use just one colour of skittles in each bottle. If you've got any vodka left from the Limoncello, this is the perfect recipe to use it in. Alternatively, it works really well with gin. Find my recipe here. With just 10mins of prep time and 2 ingredients, this is another easy recipe for a cool refreshing drink. It will take around a week for your skittles to dissolve in the alcohol, though, so do factor this in especially when you make this as a gift.
You'll need:
1.5L of vodka (see above) or gin, which is cheapest at Aldi again with £14.39 per 1L bottle
2 bags of Skittles, cheapest at Tesco at £1 per bag
Homemade Frappé
It's actually easier than you think to make frappé at home! I love this frappe recipe from BBC Good Food. It takes just 5mins and 5 ingredients, and it's really versatile as well.
You'll need:
200ml strong coffee, the cheapest instant coffee is currently Alcafé at £1.69 per 200g at Aldi
50ml whole milk, cheapest at Tesco at £1.45 per 4 pints
Optional, double cream (whipped), cheapest at Aldi at £1.05 per 300ml
In addition, you'll need some ice cubes and also sugar syrup, which you can make from the sugar you might have left over from the Limoncello. You can find a recipe for sugar syrup here. Instead of whipping cream, you can also use a scoop of vanilla ice cream or any flavour you like.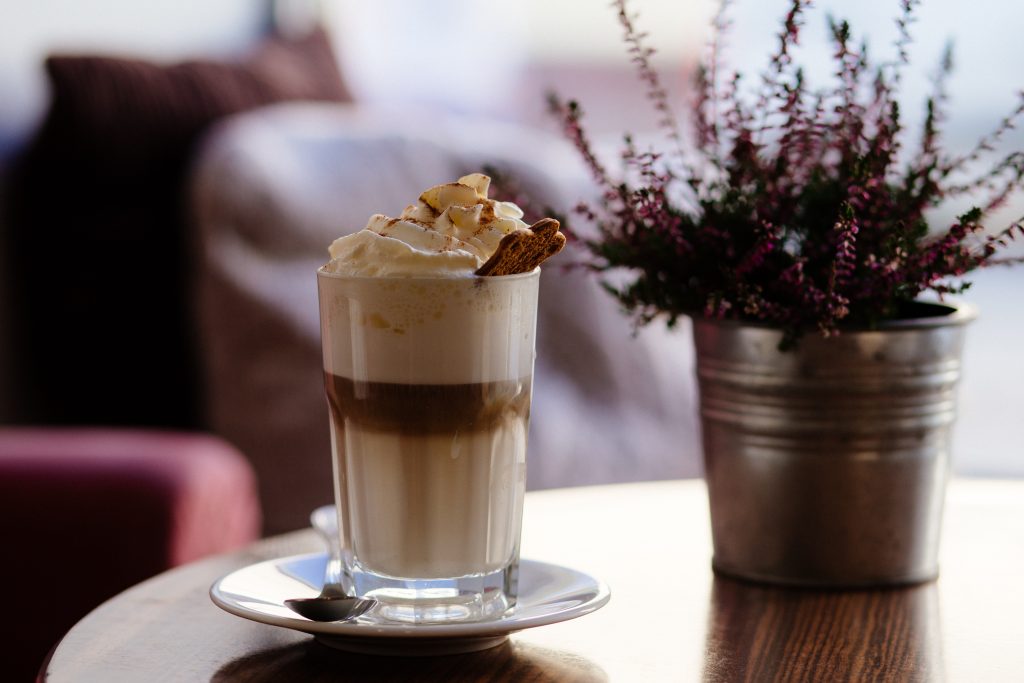 Pomegranate, Ginger & Lime Water
This is a very nice summer drink for the kids. It's healthy, refreshing and very quick to make. The recipe is from Jamie Oliver and you can find it here. You only need 4 ingredients to make this work.
Apart from some ice cubes, you'll need:
1 pomegranate, cheapest at Aldi at 95p
1 lime, cheapest at Tesco at 17p
Fresh ginger, cheapest at Aldi at 69p
This really helps you stay hydrated during the hot weather as it's so much tastier than just drinking water, but much healthier than using squash.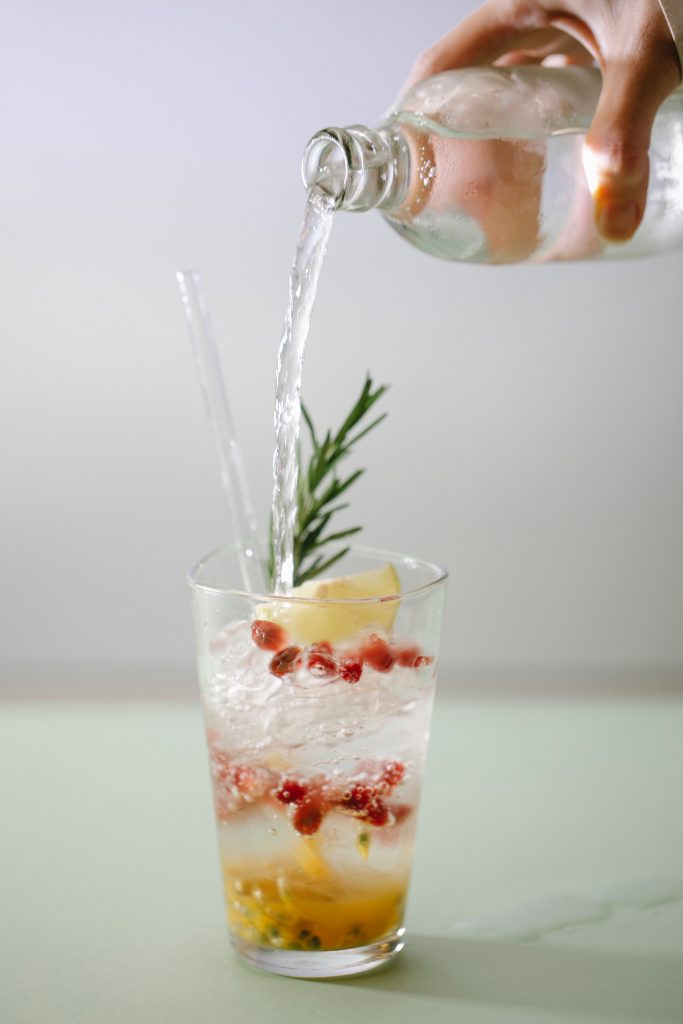 Hopefully these recipes have given you some inspiration and don't forget to share and rescue food on Olio! If you've tried any of the drinks or downloaded Olio, please comment below or share it in our Feed Your Family Facebook Group, to let us know how you got on!
Please note: All prices were correct at the time of posting.