Claire
2017-07-09T19:47:06+00:00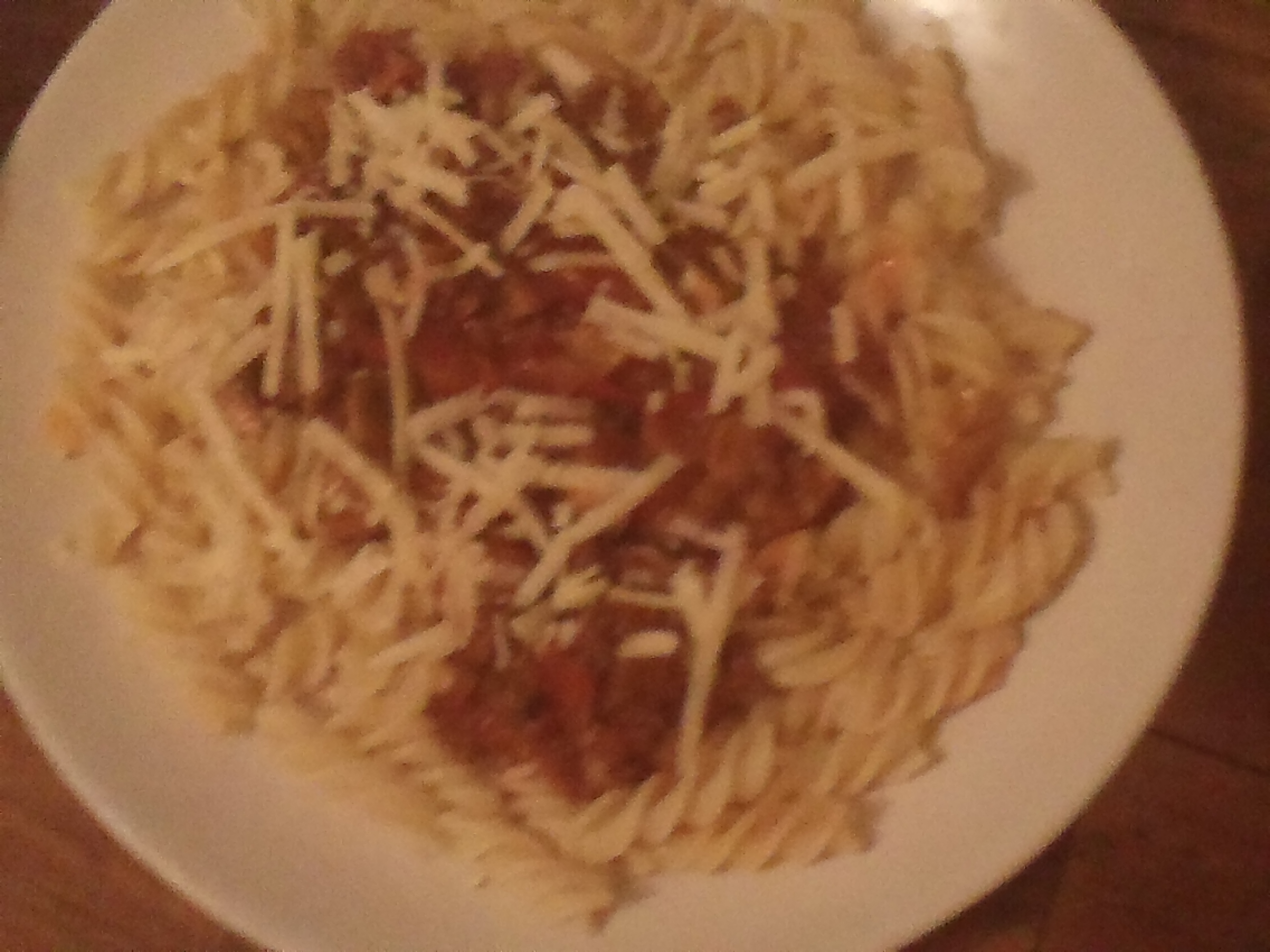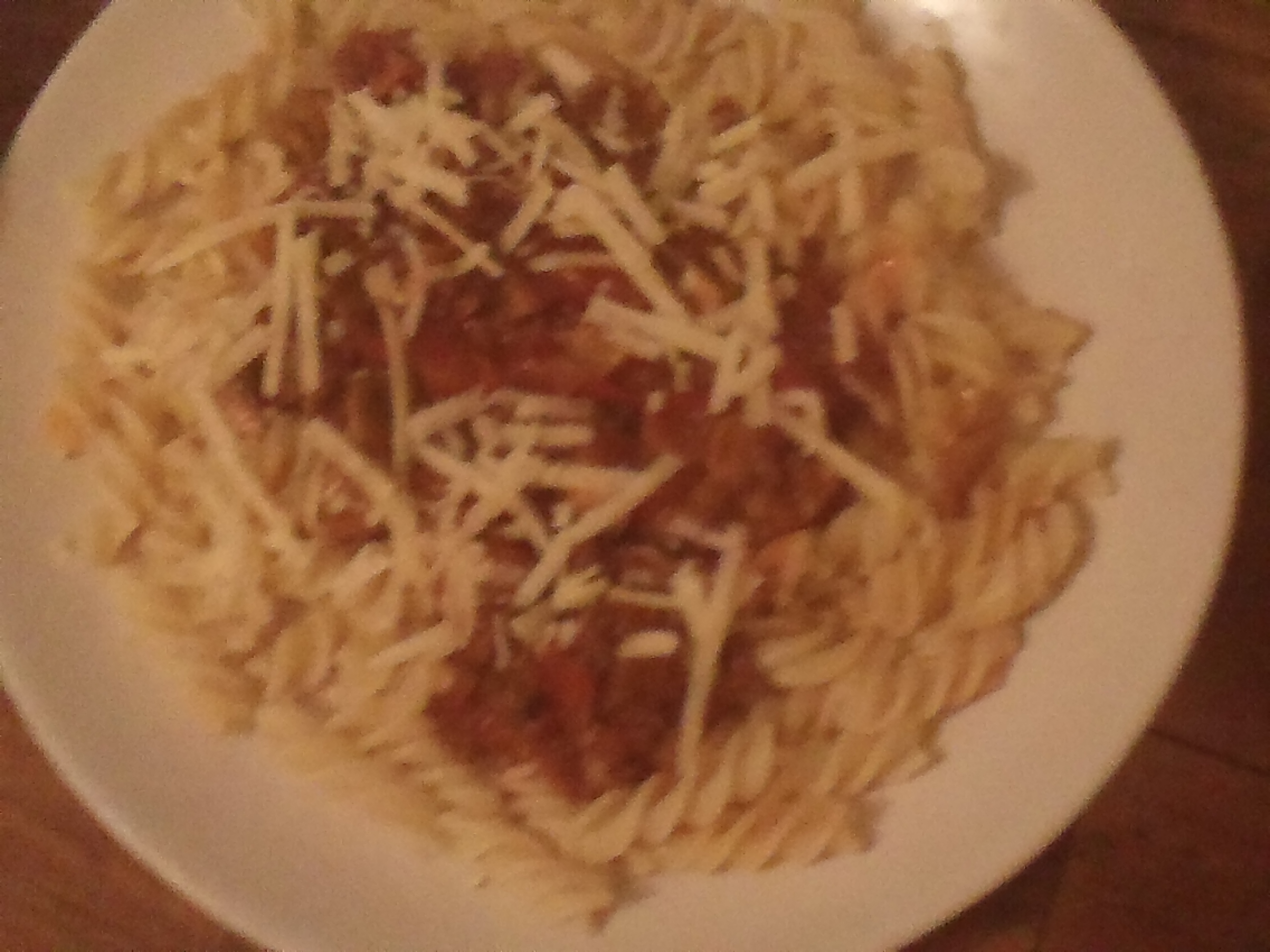 Bolognese
By Claire Beef
April 12, 2015
Lots of these ingredients can be substituted or just left out.  I used a grated carrot this time but probably wouldn't again.  You could add celery if you wanted as well.
Ingredients
teaspoon of oil/fat (if needed).
3 cloves of garlic - add more if you like garlic.
2 tins of tomatoes - use plum and chop yourself.
plenty of dried herbs-mixed, oregano are good but try whatever you have.
a splash of balsamic vinegar (optional)
a splash of Worcestershire sauce (optional)
a couple of wrinkly cherry tomatoes if you have them.
Directions
1Brown your meat and fry your onions. Use oil/fat if you need to.
2Stir in your handful of oats to soak up all the juices and fat - if there is too much fat drain but a teaspoon or two for the amount of people it is feeding is fine.
3Add your mushrooms, garlic and grated carrot or celery if you are using.
4Put in your tins of tomatoes and rinse out the can with water and add this.
5Put in lots of herbs - more than you think you should as they soften in the sauce.
6Add your tomato puree and ketchup. Also balsamic and Worcestershire if you are using.
7Leave to simmer for at least and hour and then taste to see if you need any sugar - you may not as the tomato ketchup adds sweetness. Add any wrinkly tomatoes you have laying about.