Dee
2017-07-09T18:53:54+00:00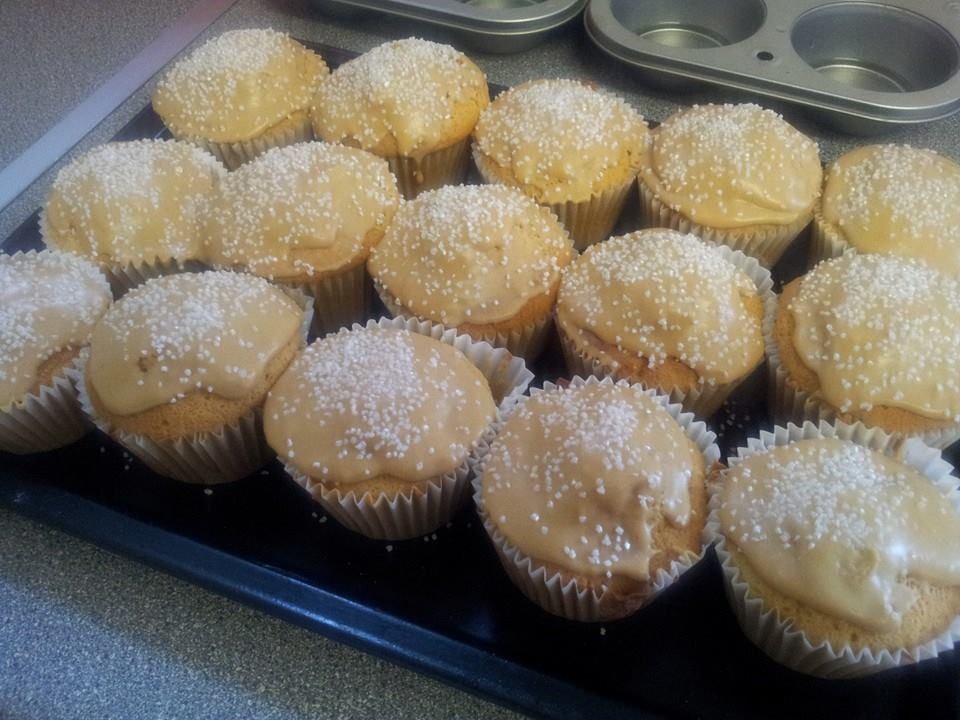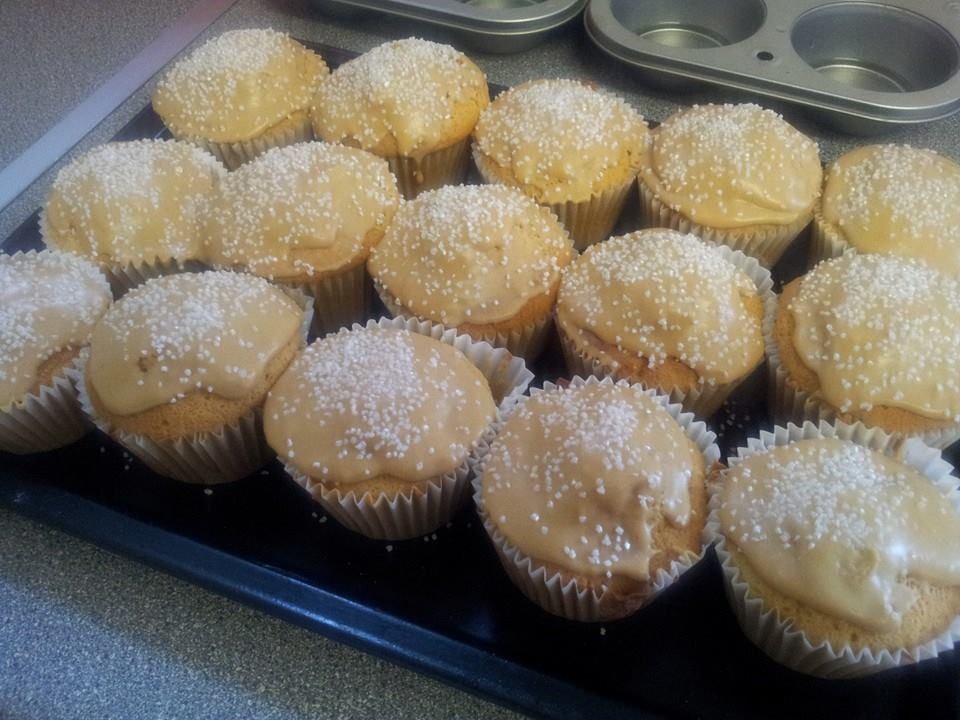 Fairy Cakes
By Dee Home Baking, Puddings / Dessert
April 5, 2015
Equal quantities of eggs, sr flour, caster sugar and butter. So weigh the eggs first and then measure out the other ingredients to the same. In our case we used 4 eggs which weighed 200g so therefore we had 200g sr flour (with a tsp each of baking powder and bicarb), 200g caster sugar and 200g cheap butter or marg.
Directions
1Beat sugar and butter together in a mixing bowl.
2Sift flour, add to the bowl and whisk.
3To that add the eggs and whisk again until you have a smooth batter.
4.Divide mixture between your cake cases, to about half full. ours were muffin cases and our quantities made 15 (though I suspect it would have made 20 because some of them were a sneaky bit more than half full, but who am I to tell the 9 year old what to do?). Normal fairy cake cases would be half the mix or twice as many.
5Bake in the middle of the oven for about 15 Minutes. (10-12 mins for normal size fairy cakes) 220*c