Penny
2017-08-20T12:50:04+00:00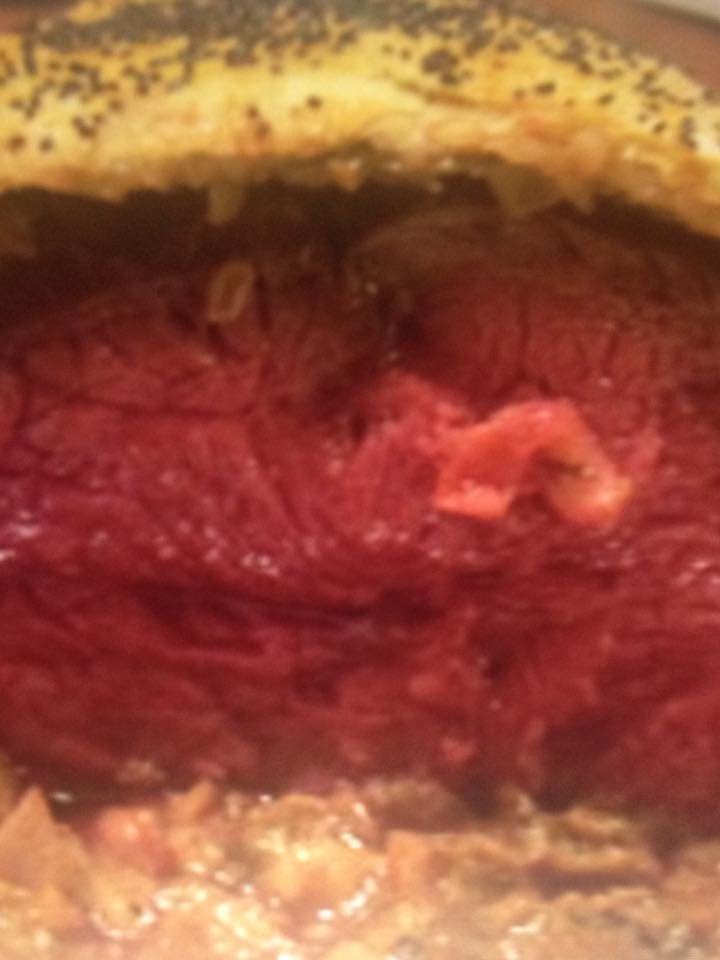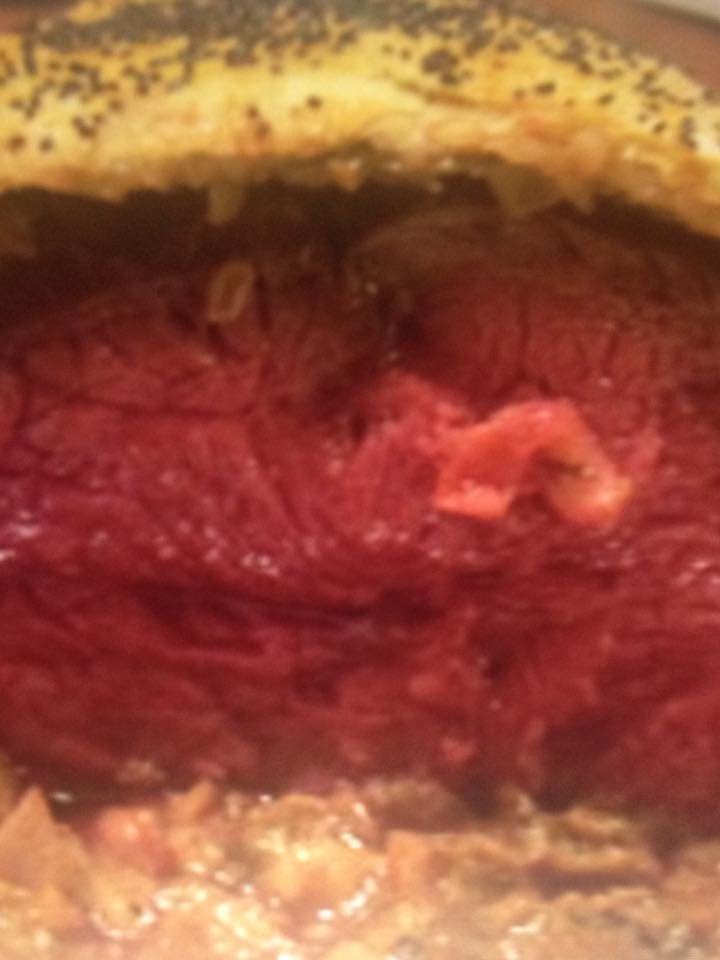 Beef Wellington

By Penny Beef
April 2, 2015
Not cheap but a recipe request from a page member
Prep: 20 mins
Cook: 1 hr 25 mins
Yields: 4 servings
Ingredients
300g mixed mushrooms (eg chestnut, oyster, shitaake, flat black) roughly chopped or torn
1 sprig of thyme, leaves picked
Directions
1Heat the oven, and a baking sheet, to 200C
2Soak the dried mushrooms in 150ml boiling water for 20 minutes, then squeeze out and finely chop, reserving the soaking water. Meanwhile, melt the butter in a pan over a medium heat
3 cook the shallots until pale golden, then add the mixed mushrooms, porcini and thyme and cook until softened.
4Pour in 150ml madeira, season, turn up the heat and cook until the wine has evaporated. Take off the heat, and scoop ¾ of the mixture into a bowl. Mix in the double cream, taste for seasoning, and set aside.
5Heat the oil in a pan over a high heat and, when smoking, add the fillet and sear briefly on all sides until crusted.
6Season well and allow to cool.
7Roll out the pastry to a rectangle about 25cm x 30cm and 3mm thick. Brush all over with egg, and then spread with the cold mushroom mixture. Put the beef at one end and carefully roll up, positioning it seam-side down, and then trim the edges and tuck in to seal the parcel, using the tines of a fork to press the edges together.
8Paint with egg and sprinkle with poppy seeds if using
9Put on to the hot baking sheet and cook for 30 minutes until golden, then set aside to rest for 5 minutes.
10Meanwhile, make the sauce.
11 Deglaze the beef pan with the remaining madeira and then add the rest of the mushrooms and the porcini soaking liquid and allow to reduce slightly. Taste, season, and serve with the beef wellington.