Penny
2017-09-25T20:11:29+00:00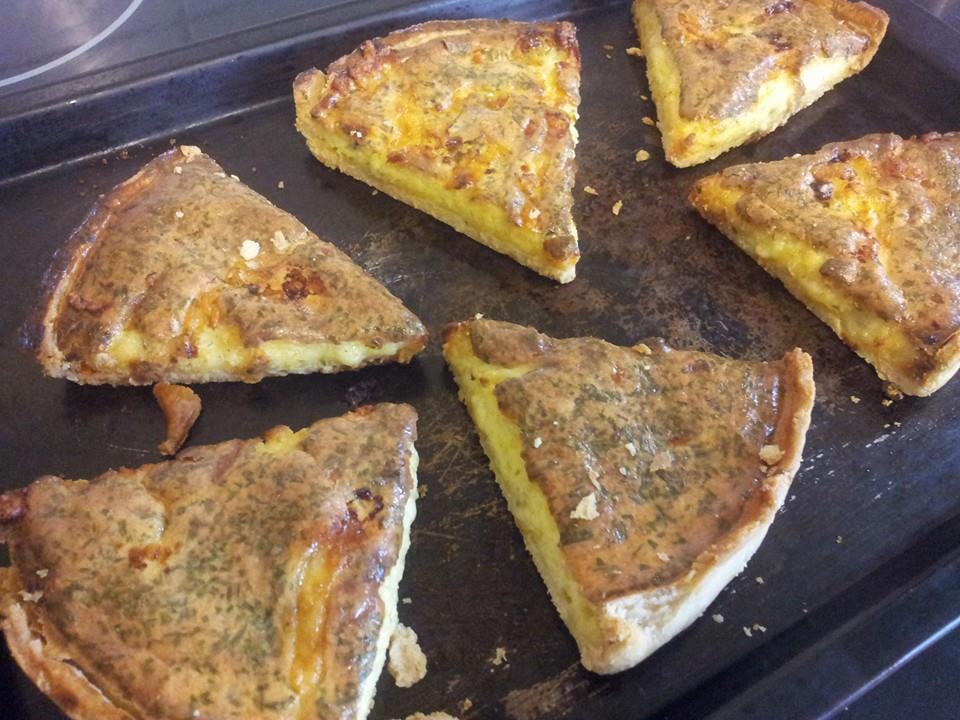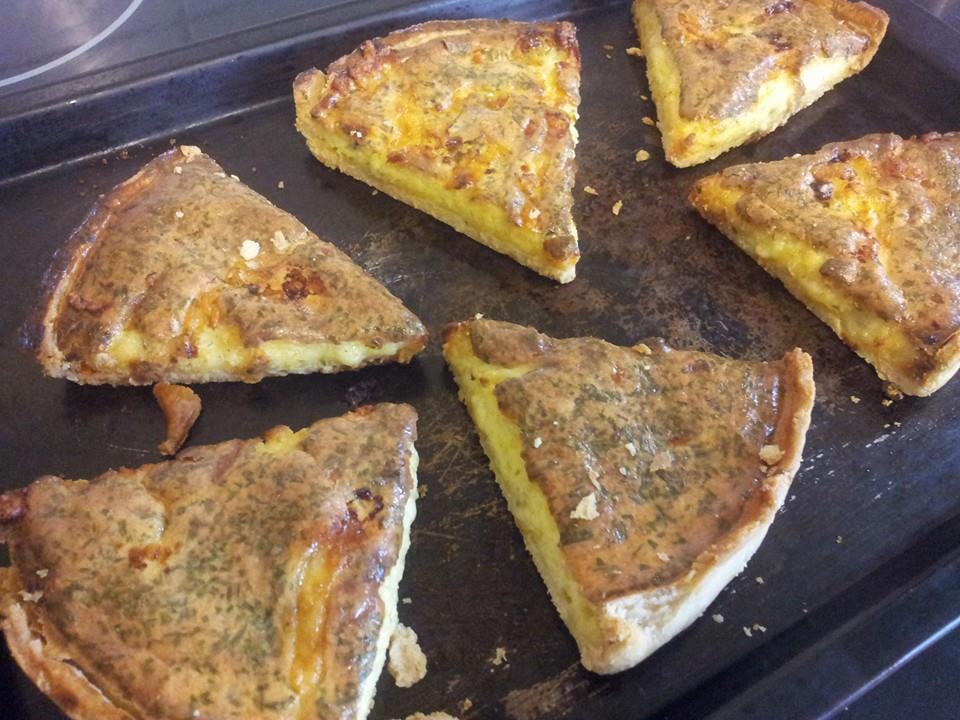 Cream Cheese And Chive Quiche
April 2, 2015
Cream cheese makes a lighter quiche
Prep: 20 mins
Yields: 6-8 servings
Directions
1Put the flour into a bowl. Add the lard and butter and rub them in with your fingertips until the mixture resembles fine breadcrumbs.
2 Mix with cold water to form a firm dough. Knead gently on a lightly floured surface.
3Wrap in cling film and put in the fridge for 30 minutes
4Roll out and use to line a 20cm flan tin
5Preheat the oven to 200c
6line with greaseproof paper and fill with baking beans.
7Bake for 10 minutes. Remove the paper and baking beans and bake for a further 5 minutes to dry out.
8 Remove from the oven. Reduce the oven temperature to 180c
9Spread the cream cheese over the bottom of the pastry case.
10Sprinkle with the herbs and half the chives some pepper and the cheddar.
11Beat the eggs and cream together with a little salt and pepper.
12Pour into the flan.
13Top with the remaining chives
14Bake in the oven until golden and set, about 30 minutes.