Penny
2017-09-26T08:07:20+00:00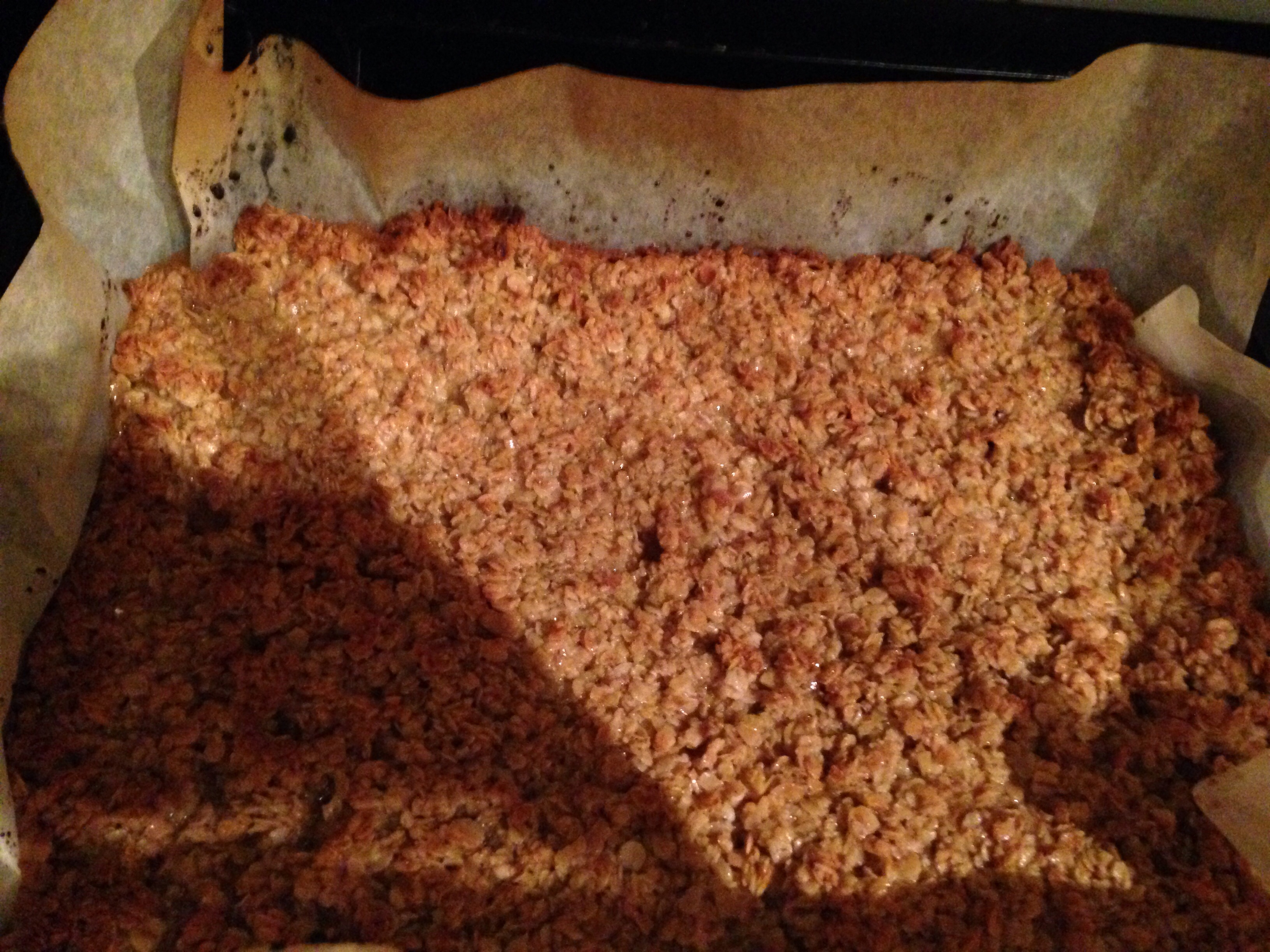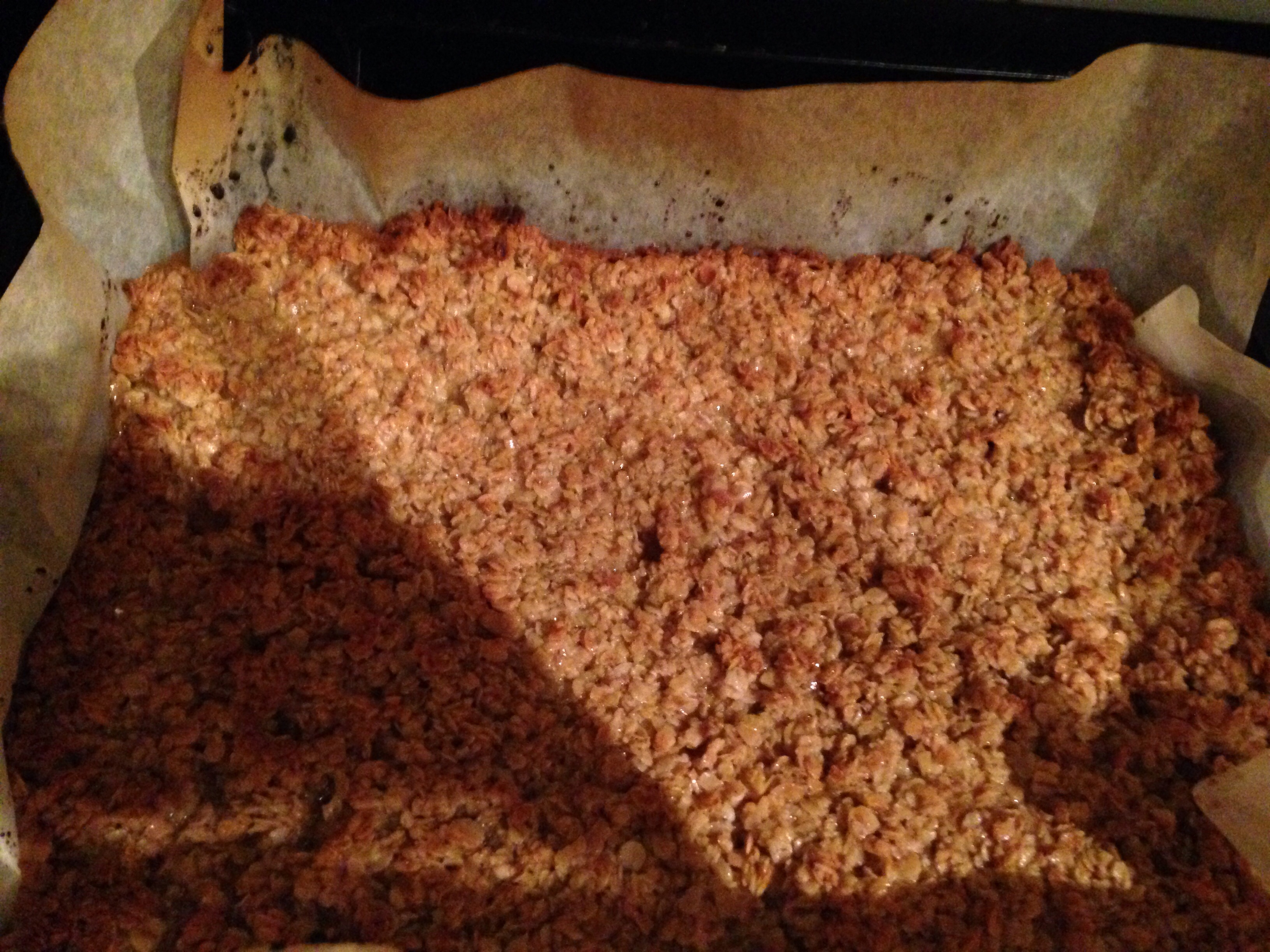 Flapjacks

By Penny Breakfast, Home Baking, Puddings / Dessert English
April 8, 2015
Prep: 15 mins
Cook: 20 mins
Yields: 16 squares
Directions
1Melt the butter, sugar and syrup in a pan
2remove from the heat and stir through the oats.
3Line a baking tin with greaseproof paper
4 tip your mixture in and then push into the squares (don't use your fingers - ouchy )
5Cook at 140c for 20 minutes then allow to cool and set thoroughly before tipping out and slicing into squares!
Try spreading chocolate spread on it whilst still warm !