Penny
2017-09-09T21:56:07+00:00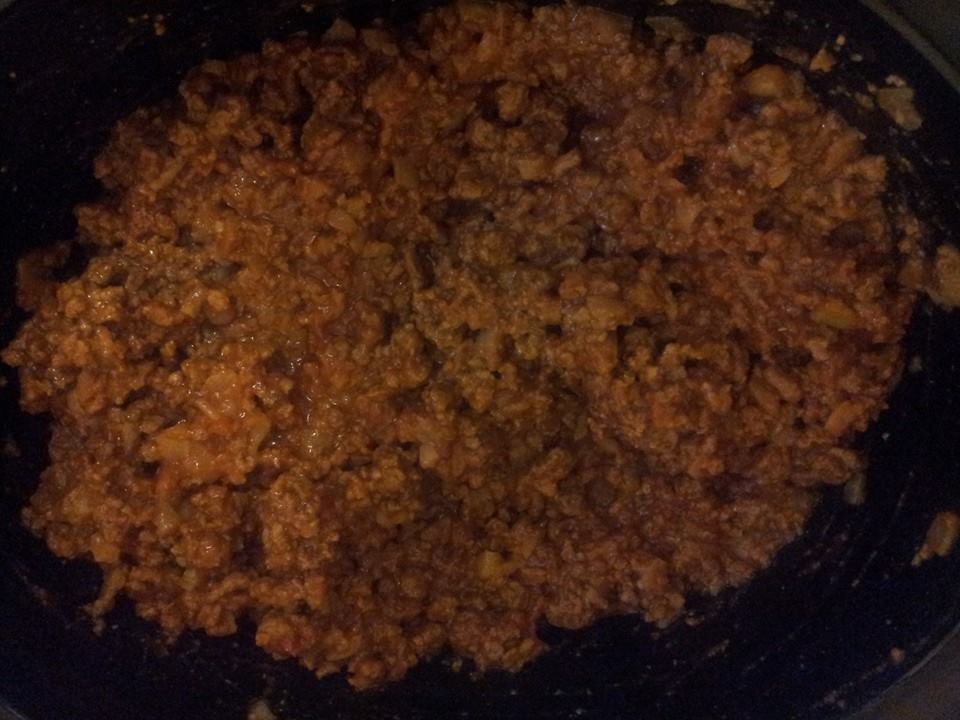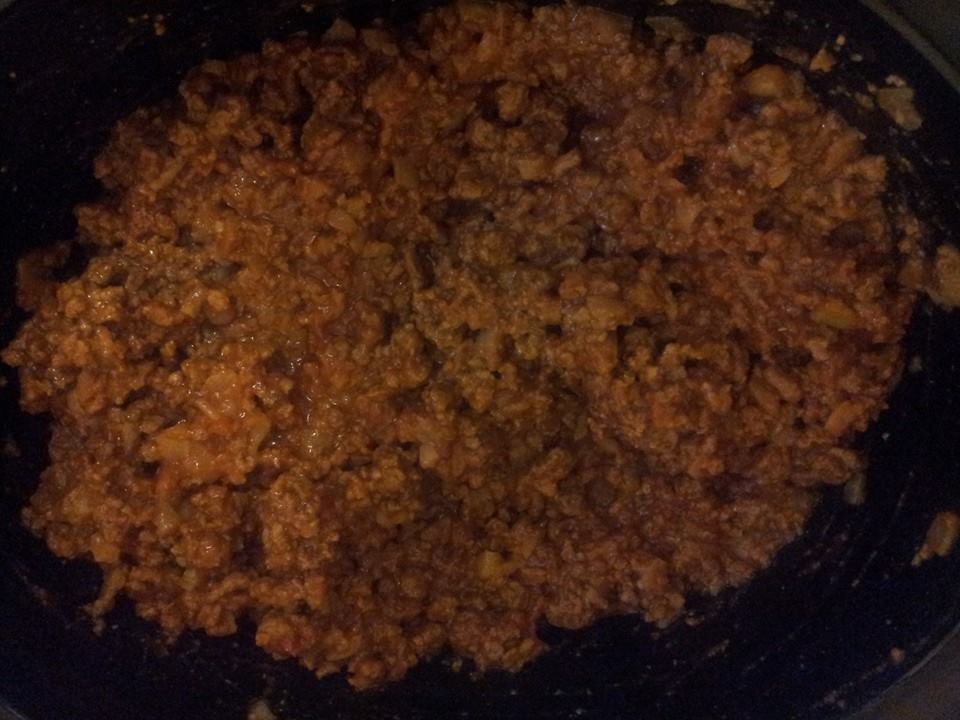 Slow Cooked Bolognaise

By Penny Beef, Sauce, Slow Cooker
April 3, 2015
Yields: 8 servings -so freeze half for another day
Ingredients
1 medium onion, finely chopped
2 celery stalks, finely chopped
2 to 3 cloves of garlic, minced
Directions
1Heat the olive oil in a large pan on s medium heat. Add the onion, celery, and carrot, and cook fir 6 to 8 minutes.
2Add the garlic and the tomato paste, and cook for about 30 seconds.
3Add the beef, breaking it apart with your spoon and cooking until it is just browned. Stir in 1 teaspoon salt along with the thyme, oregano, pepper, and nutmeg.
4Stir in the milk and bring it to a rapid simmer. Continue simmering until the milk has reduced completely and very little liquid remains, about 10 minutes.
5Stir in the stock and simmer again until reduced completely, about 10 minutes.
6Using a slotted spoon, transfer the beef mixture into your slow cooker.
7Open the tins of tomatoes and strain through a strainer, reserving the juices.
8Put tomatoes to the slow cooker, squishing them in your fist or mashing them against the side of the slow cooker to break them down into small pieces.
9Add the bay leaf to the slow cooker and stir everything together.
10If the mix looks too dry, mix in a little of the reserved tomato juices until it looks sauce-like. If it looks too soupy, don't worry about it right now — you can let excess liquid evaporate at the end of cooking.
11Cover the slow cooker and cook on LOW for 6 to 8 hours.
12In the last half hour of cooking, check the sauce. If it looks soupy, remove the lid to allow any excess liquid to evaporate and reduce the sauce. If it looks a little dry, stir in some of the reserved tomato juices. The finished sauce should be thick and creamy.