Penny
2017-09-10T10:27:16+00:00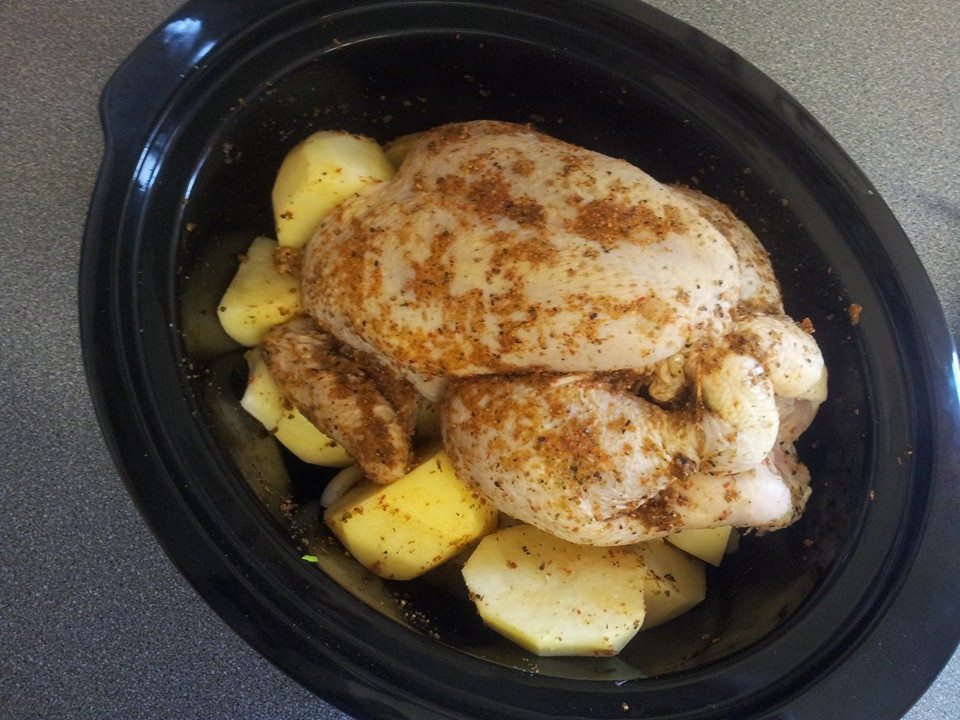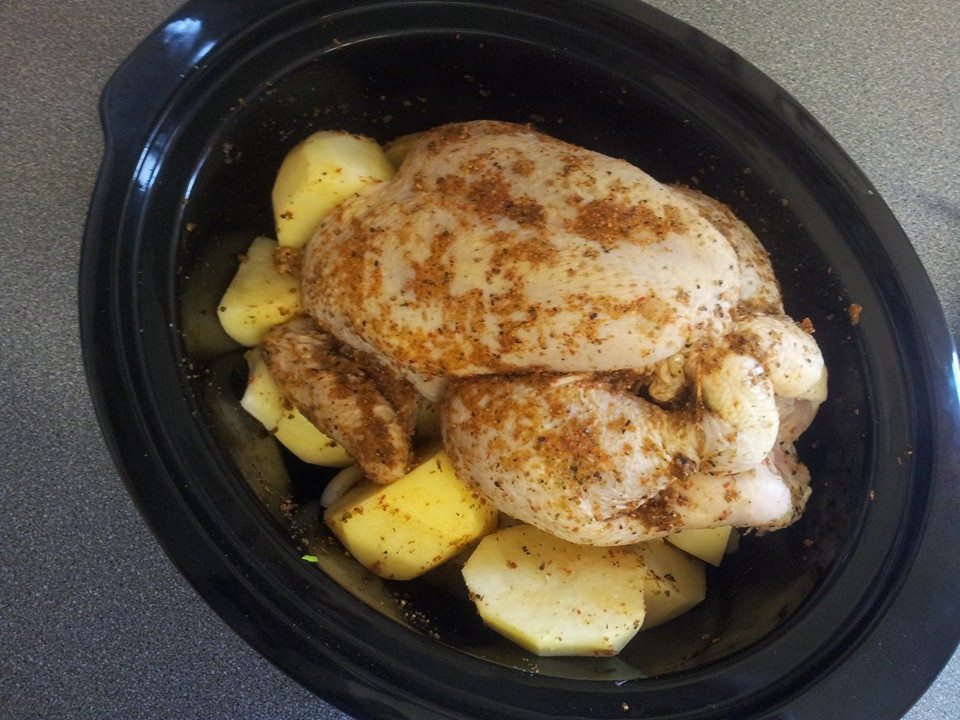 Slow Roast Chicken

By Penny Chicken, Slow Cooker English
April 2, 2015
Put it in and leave for a lazy dinner
Prep: 15 mins
Cook: 6 hrs 5 mins
Yields: 1 chicken
Directions
1Put the onions, potatoes and carrots in the bottom of the slow cooker. Season with salt and pepper.
2Zest the lemon and put the zest aside
3Quarter lemon, and place in the cavity.
4 Sit the chicken on top of vegetables.
5In a small bowl, mix the butter, garlic, rosemary, thyme and lemon zest. Season with salt and pepper.
6Use hands to coat the chicken in the butter mixture.
7Season with additional salt and pepper.
8Cook chicken on LOW for 6-8 hours. Or high for 4-6 hrs . The cooking time depends on how large your chicken is. Cook until the juices run clear.
9Take the chicken out of the slow cooker and place it and the veg in a baking pan
10Brown the chicken in a hot oven for 10 minutes or until the skin is brown and crispy.
11Sprinkle the reserved zest over the Chinese clean and potatoes before crisping