There are very few ingredients to this recipe, making it so quick and easy to throw together in the slow cooker ahead of a busy day.
You could bulk this out with more vegetables, and indeed I do in the winter including potatoes, chickpeas, carrots etc and then serve with dumplings making it a 'Sweet Chinese Beef Stew', but today we were serving with fried rice and broccoli which goes wonderfully well together.
My quantities served 6 adults and 2 children. Adjust accordingly.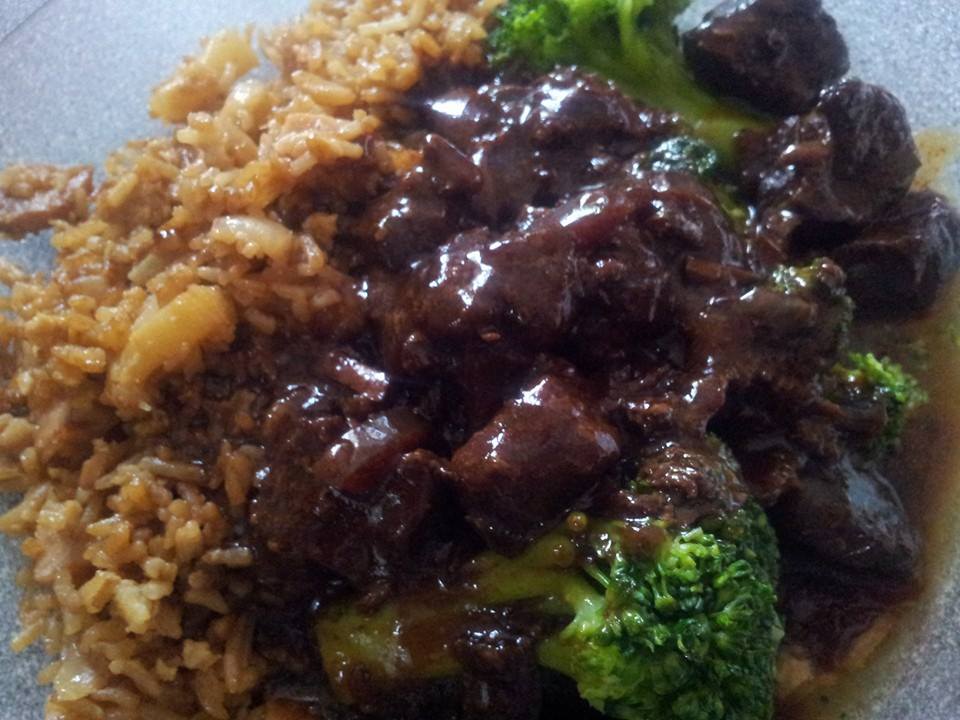 Prep Time15 mins
Cook Time8 hrs
Total Time8 hrs 15 mins
2 tbsp cornlour (or gravy granules/thickening granules)
1
Put the oil in a pan and heat
2
Add the beef and brown well
3
Put all the ingredients and the beef into the slow cooker
4
Use a little of the beef stock to deglaze the pan
5
Cook on low for 6-8 hours
Ingredients
2 tbsp cornlour (or gravy granules/thickening granules)
Directions
1
Put the oil in a pan and heat
2
Add the beef and brown well
3
Put all the ingredients and the beef into the slow cooker
4
Use a little of the beef stock to deglaze the pan
5
Cook on low for 6-8 hours