Why not save on the takeaway this weekend and make it at home with some of Iceland's fakeway options. It will no doubt save your waistline and your wallet!
Five Guys Burger
First up is our Five Guys burger fakeaway, using Iceland's Extra Tasty Quarter Pounders.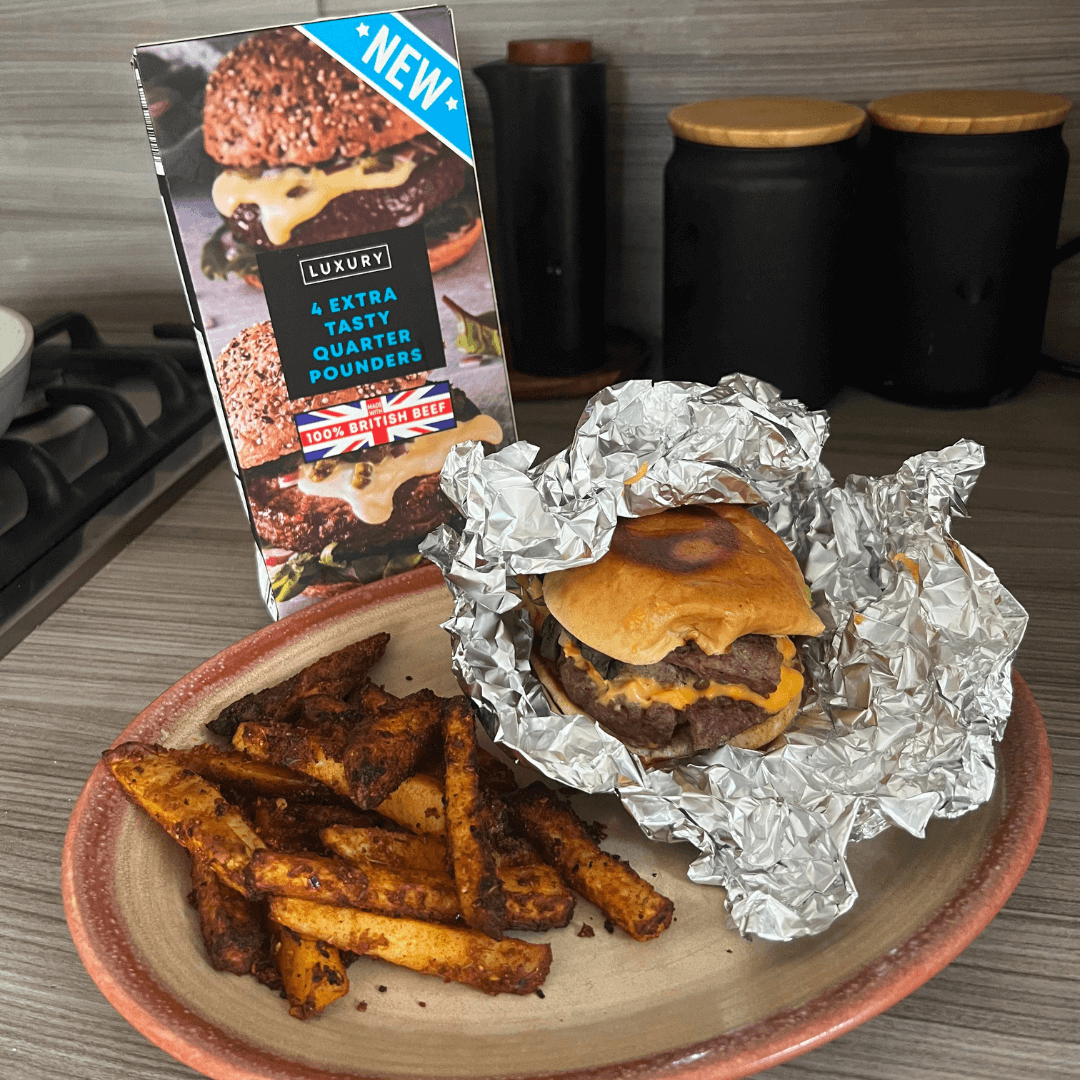 Get some brioche buns and fry off in a pan slightly.  
Smash up your Extra Tasty Quarter Pounders
Take the buns off the heat and fry off your burgers
Add some cheese squares to burgers in the pan to melt them off.
Once cooked, start to stack up your burger with all your toppings and extras you fancy (i.e. onions, lettuce and tomatoes)
Serve with salt and pepper chips and enjoy!

Top tip: wrap up the completed burger and pop it into the air fryer for 2 minutes!
Crispy beef recipe
Our crispy beef recipe is perfect for a mid week fakeaway option, quick and easy using Iceland's Chilli Crispy Shredded Beef Strips
Pop the crispy shredded beef strips into the air fryer or oven (follow the packet instructions).
To make the sauce you need:
2 tablespoons of soy sauce
1/2 tsp garlic granules and paprika
A good squirt of sriracha
1 tablespoon of honey
Half an onion
One whole pepper
Serve with rice
Iceland have a wide range of options to create your own fakeaways at home, helping you to save money and tailor the recipes to your family's tastes. Why not give a fakeway a try and share your creations with us at https://www.facebook.com/groups/fyftogether/