A quick, easy dish perfect for lunch or dinner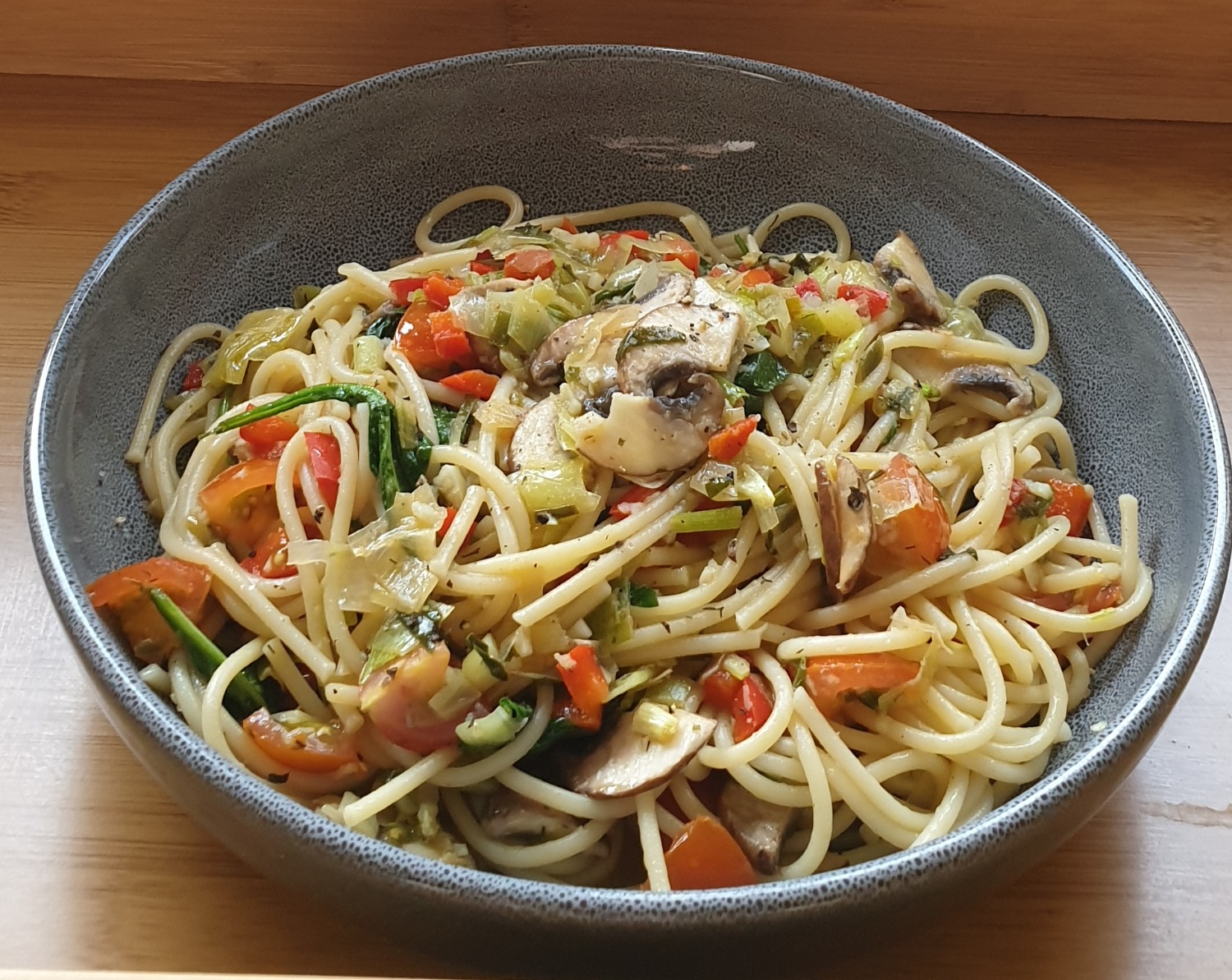 Prep Time10 mins
Cook Time15 mins
Total Time25 mins
100
ml
Chicken or veg stock
1
Handful of chives chopped
1
Fill a pot with salted boiling water,add the spaghetti and cook for 10-12 mns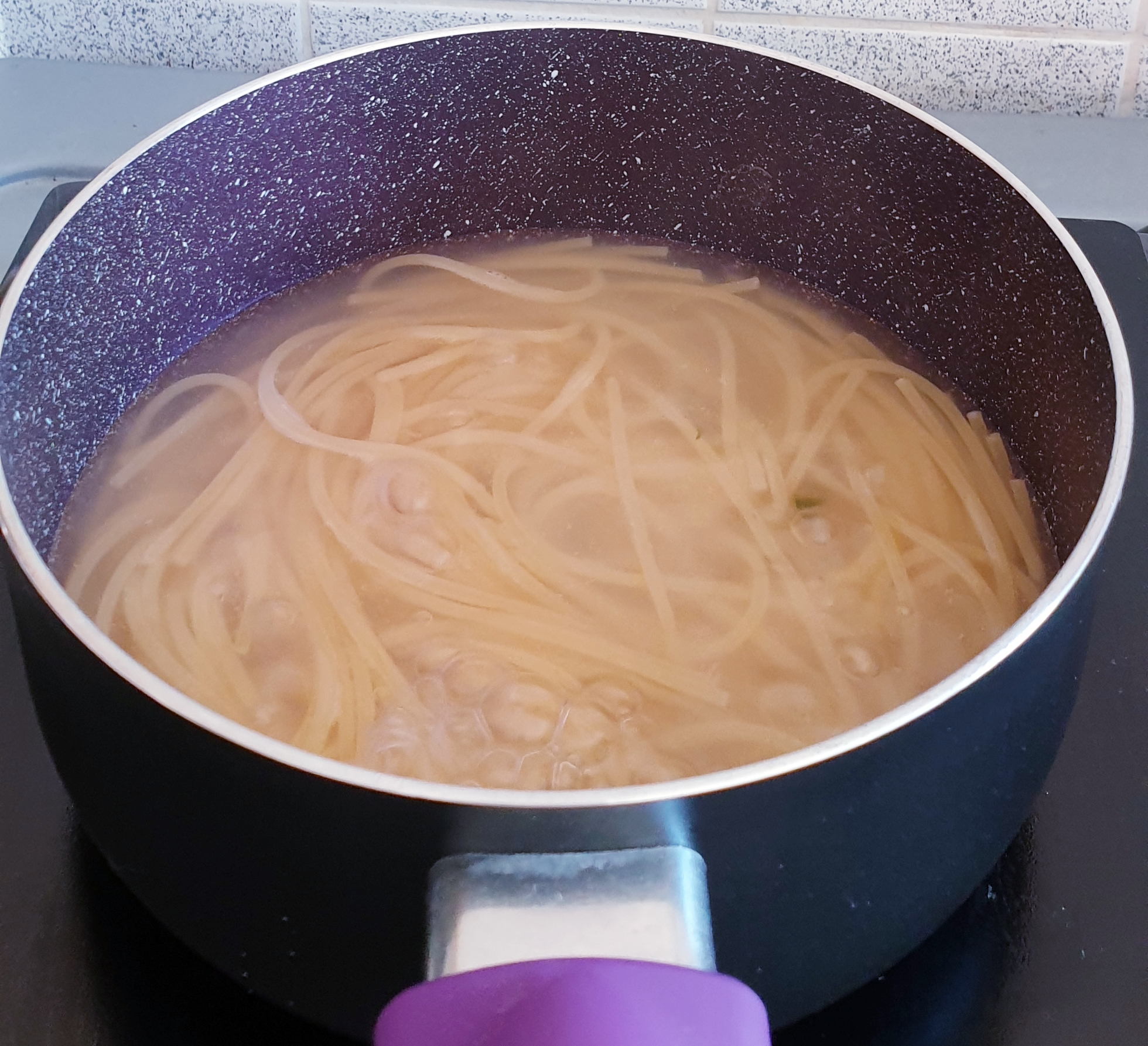 2
Meanwhile heat 1 tsp of oil in a pan and fry the leek and pepper till soft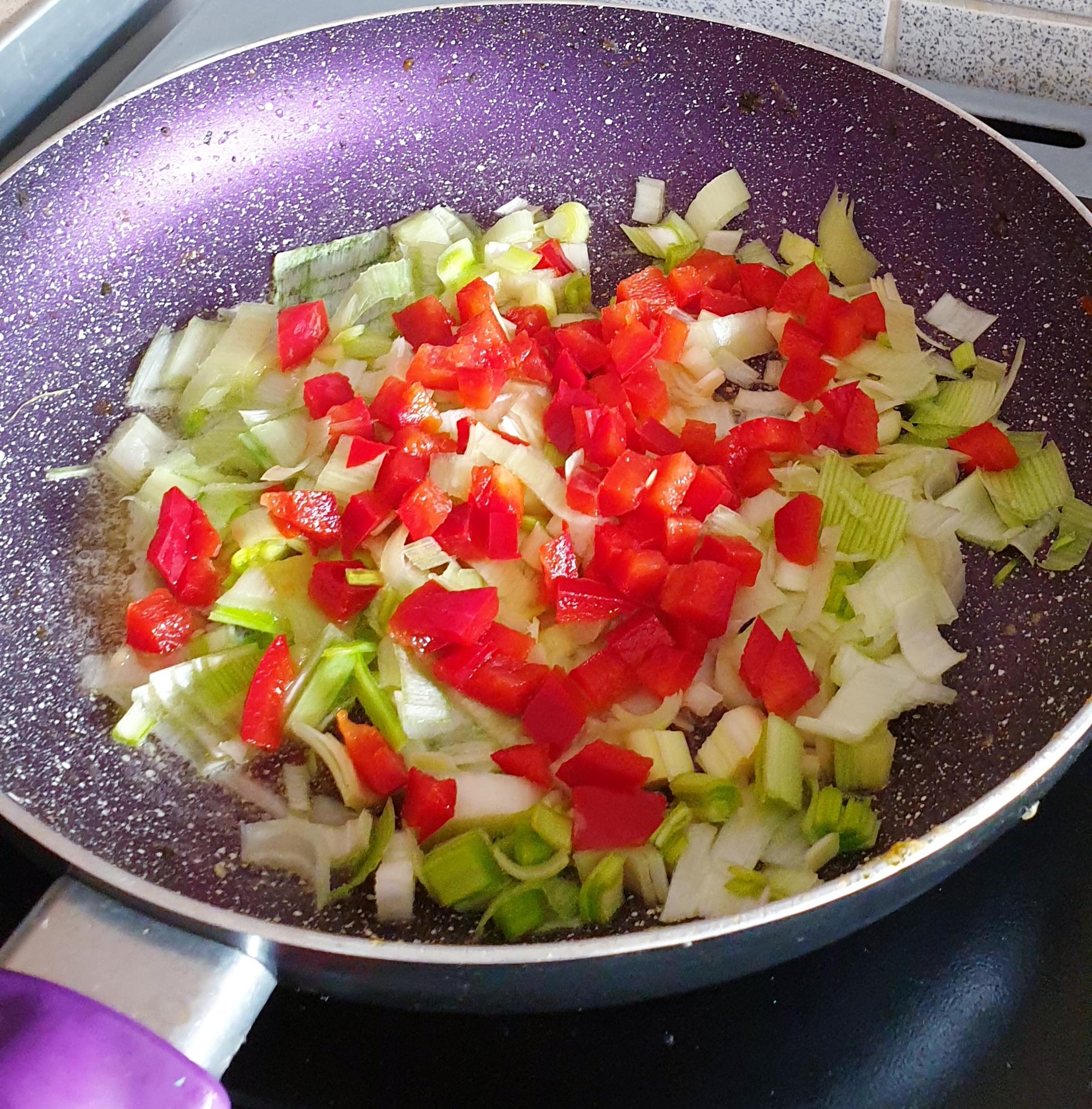 3
Add a small handful of mushrooms,stir through.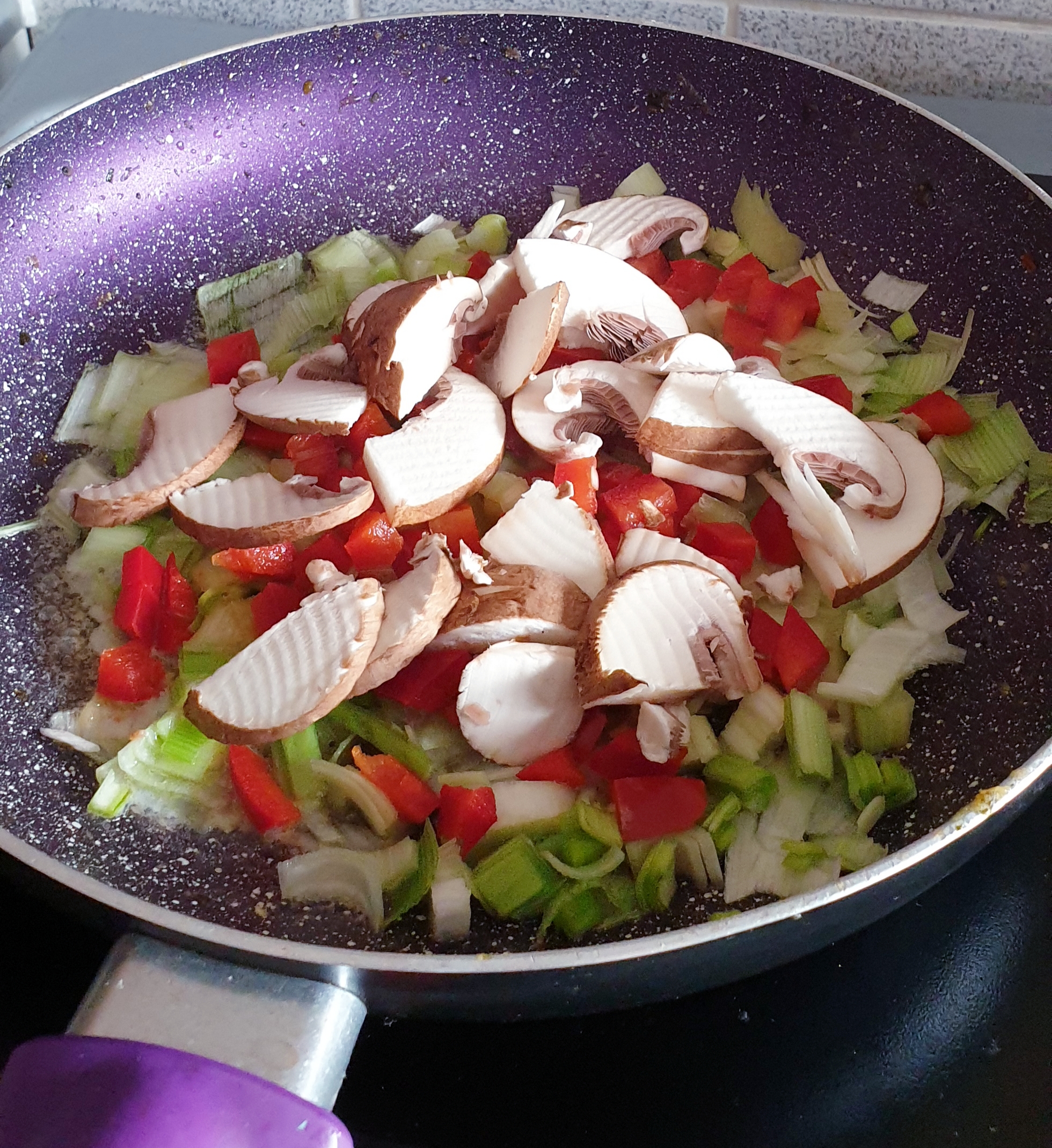 4
fry for 2 mns then set aside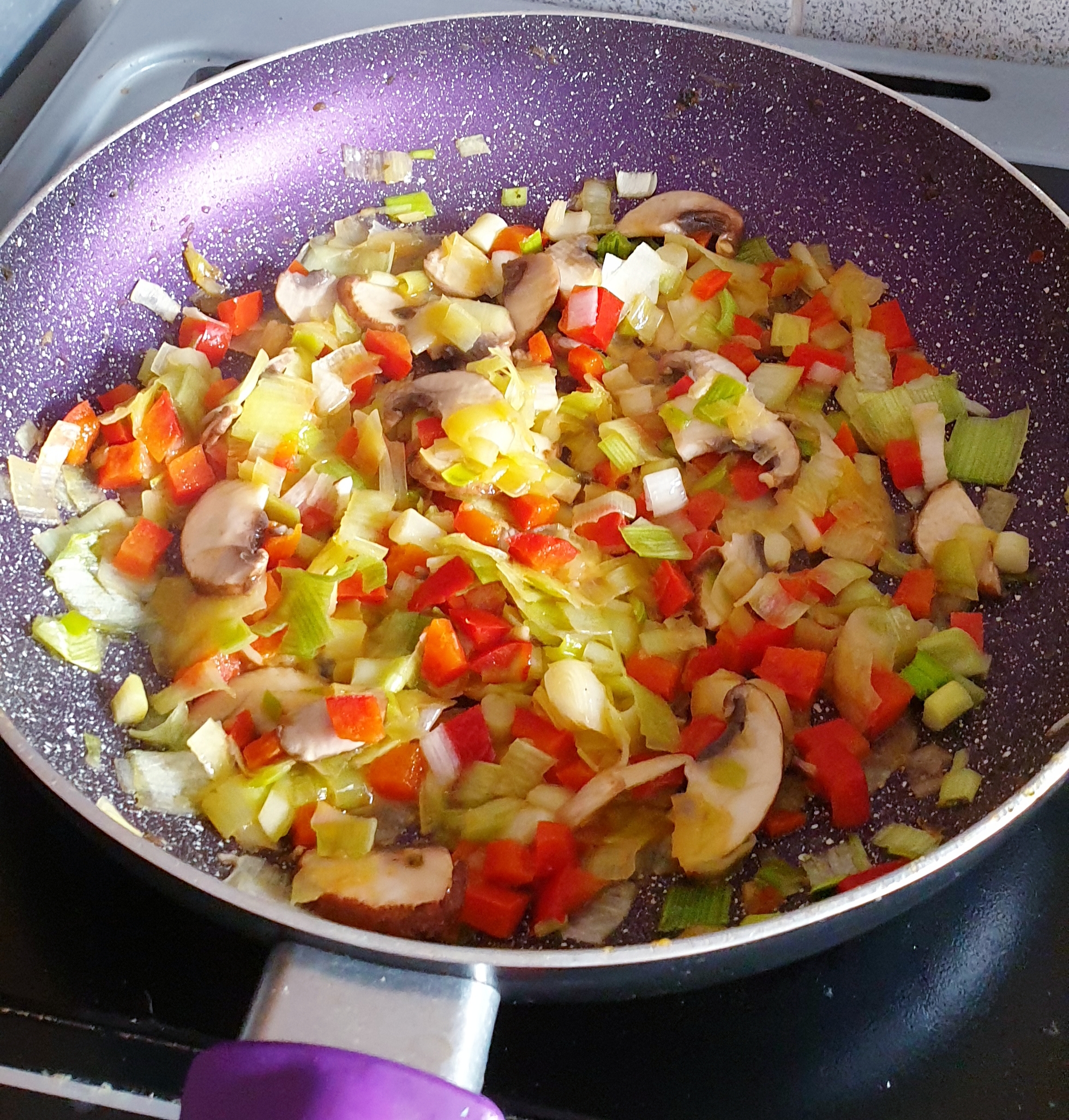 5
Heat the remaining oil,butter,garlic and herbs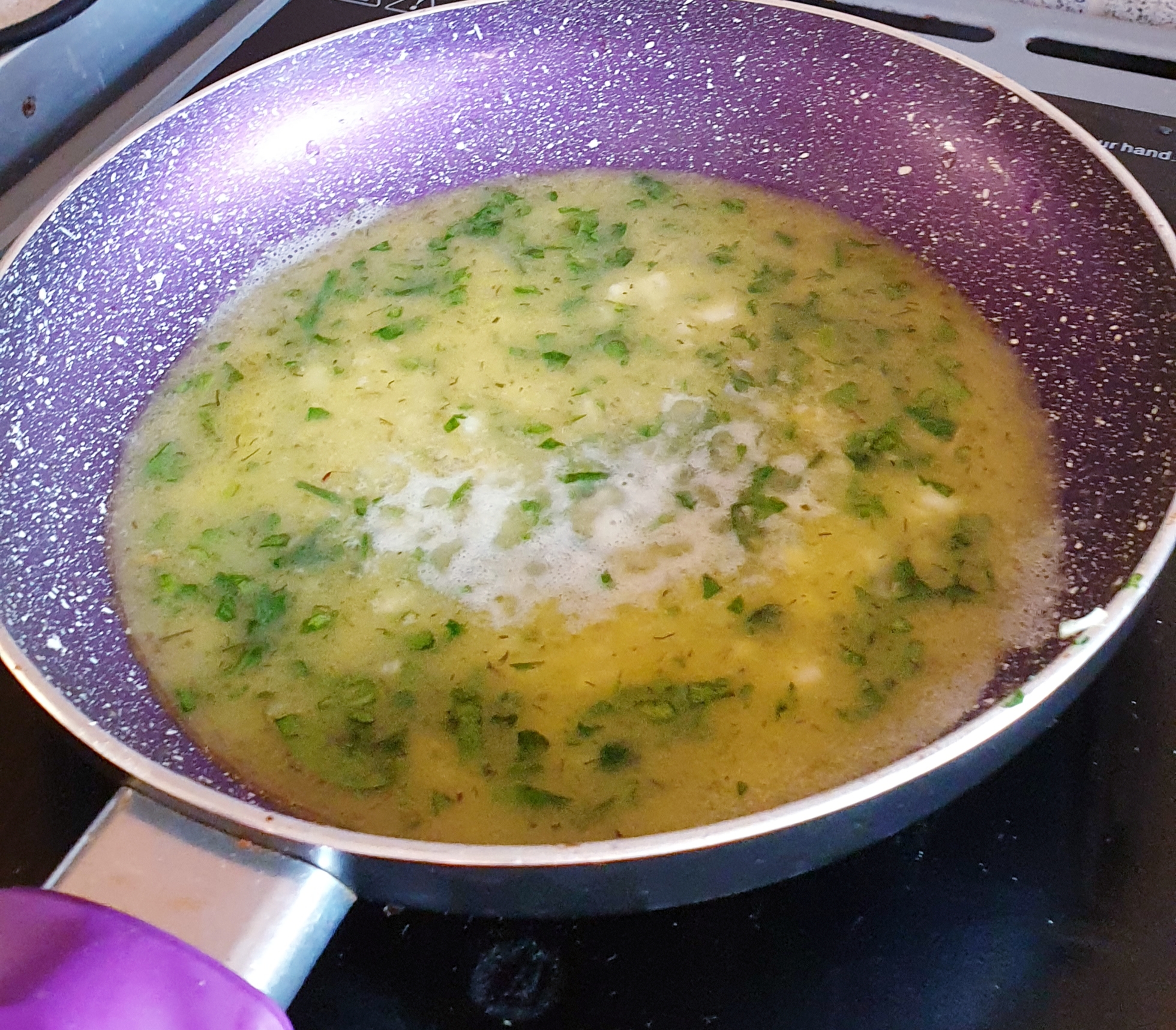 6
Add the rest of the mushrooms making sure they are coated in butter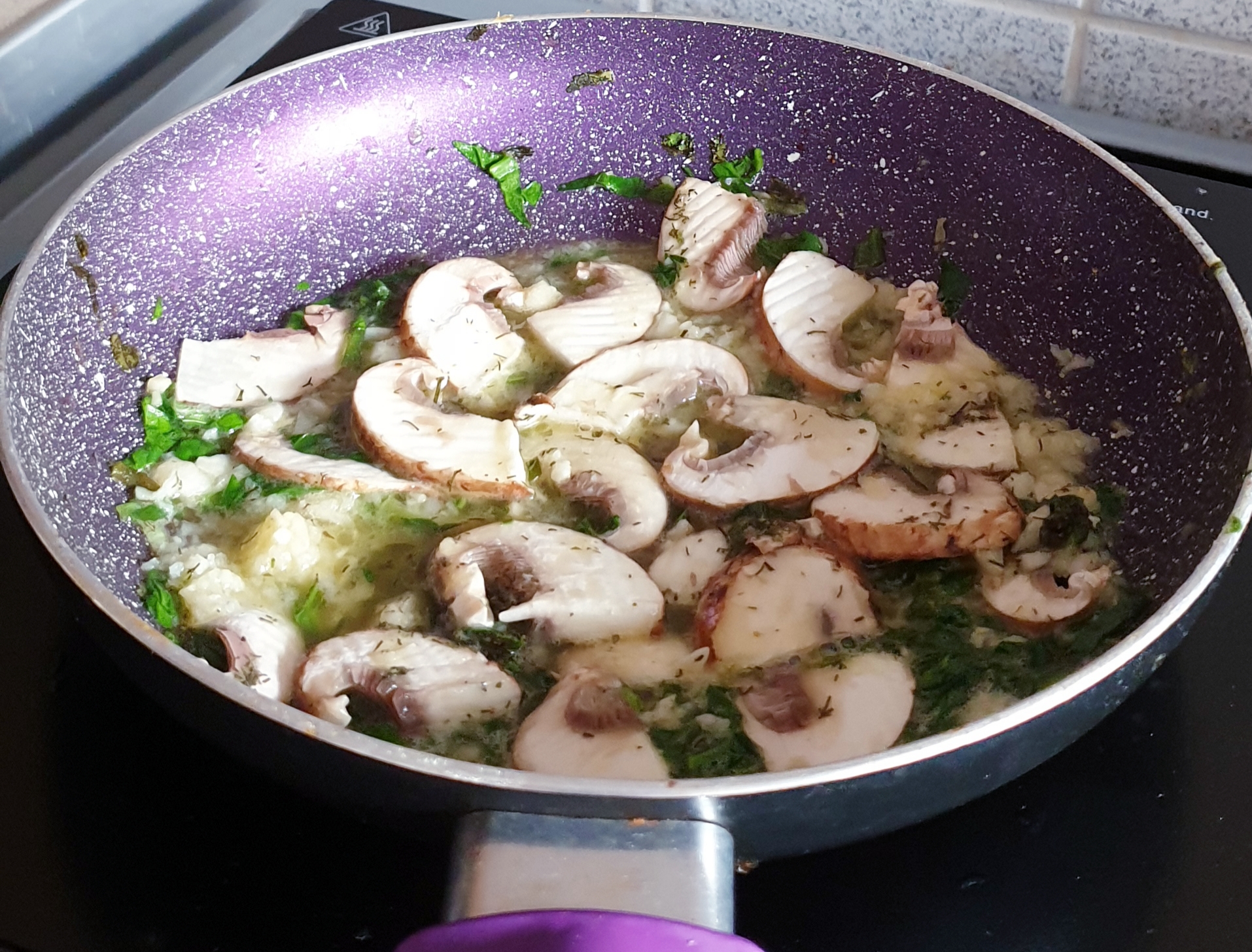 7
Add the stock and simmer for 5 mns on a med/high heat till the stock has reduced as this intensifies the flavours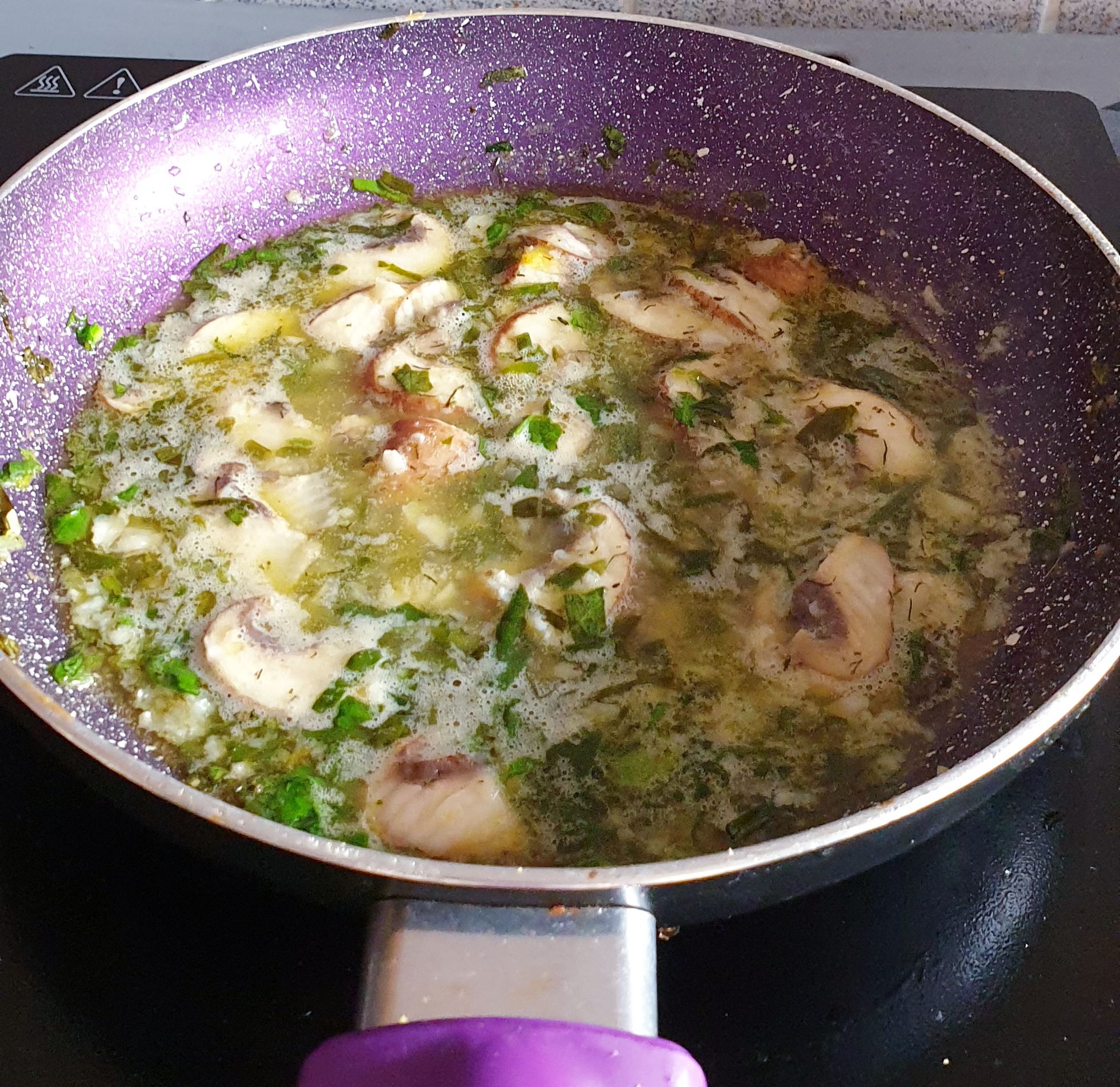 8
Add the spinach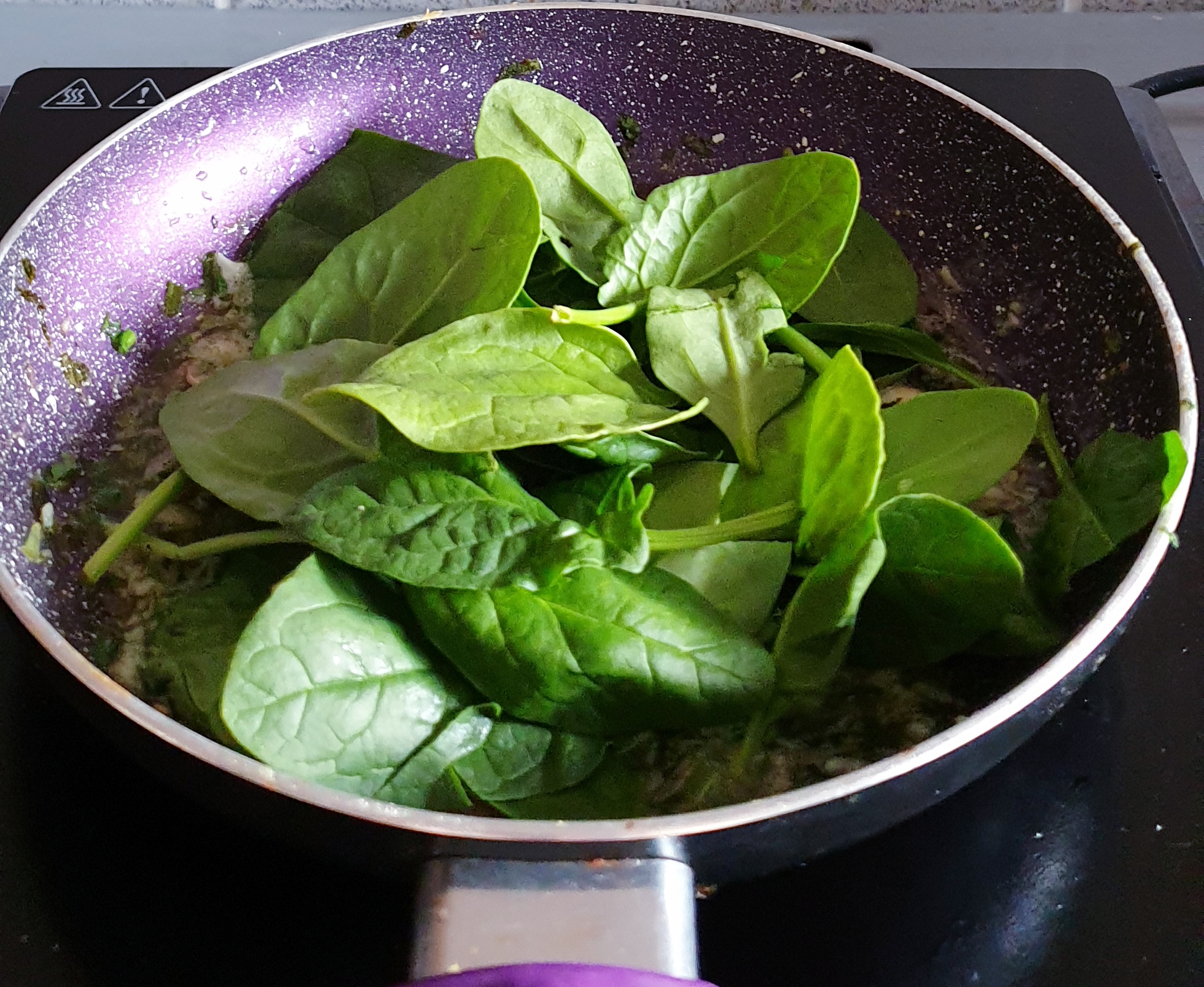 9
Stir through till it wilts and is coated in the sauce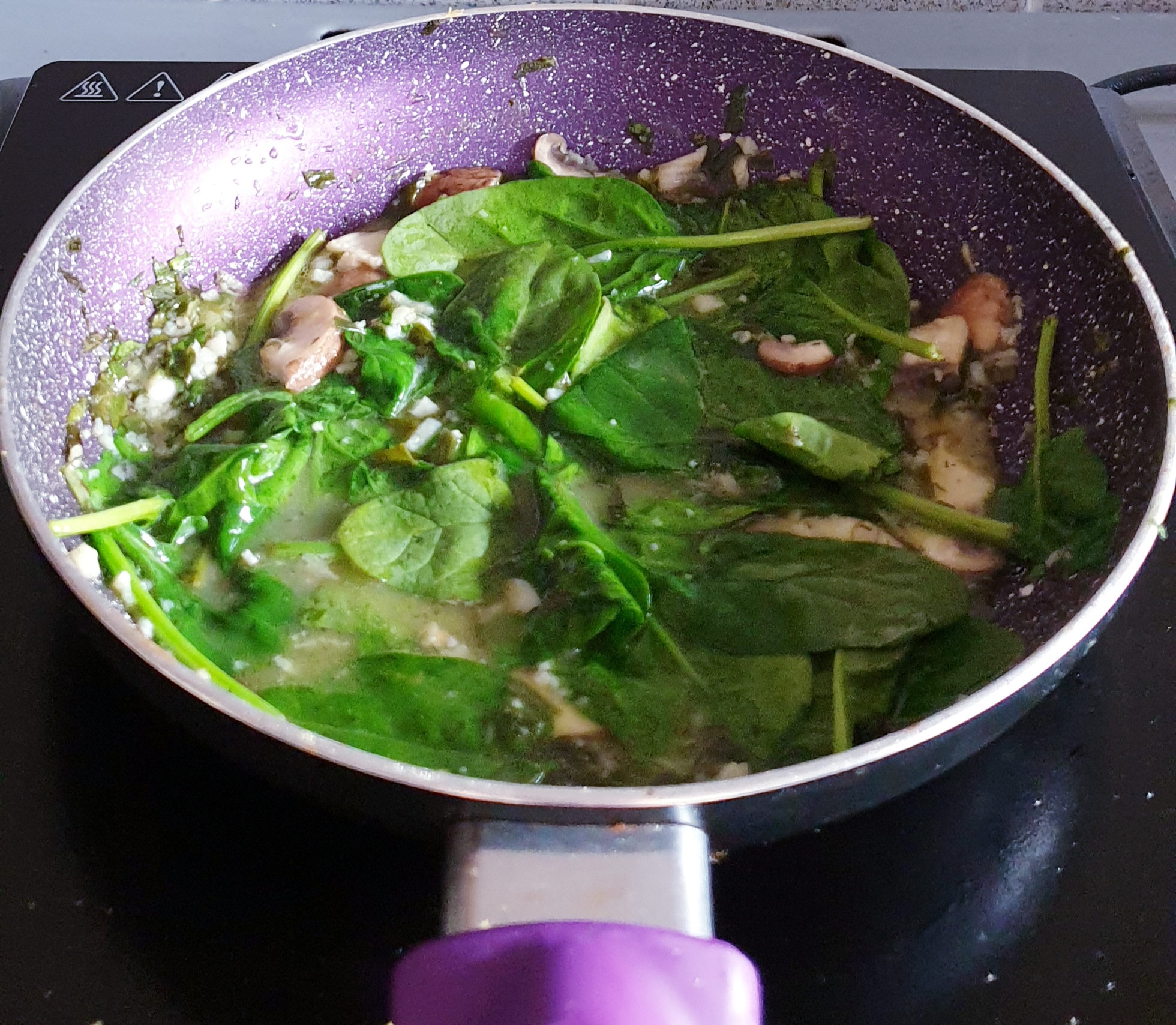 10
Add the butter mixture to the pan of leek and peppers and stir through. I added some fresh chopped tomatoes that needed using up too but this is optional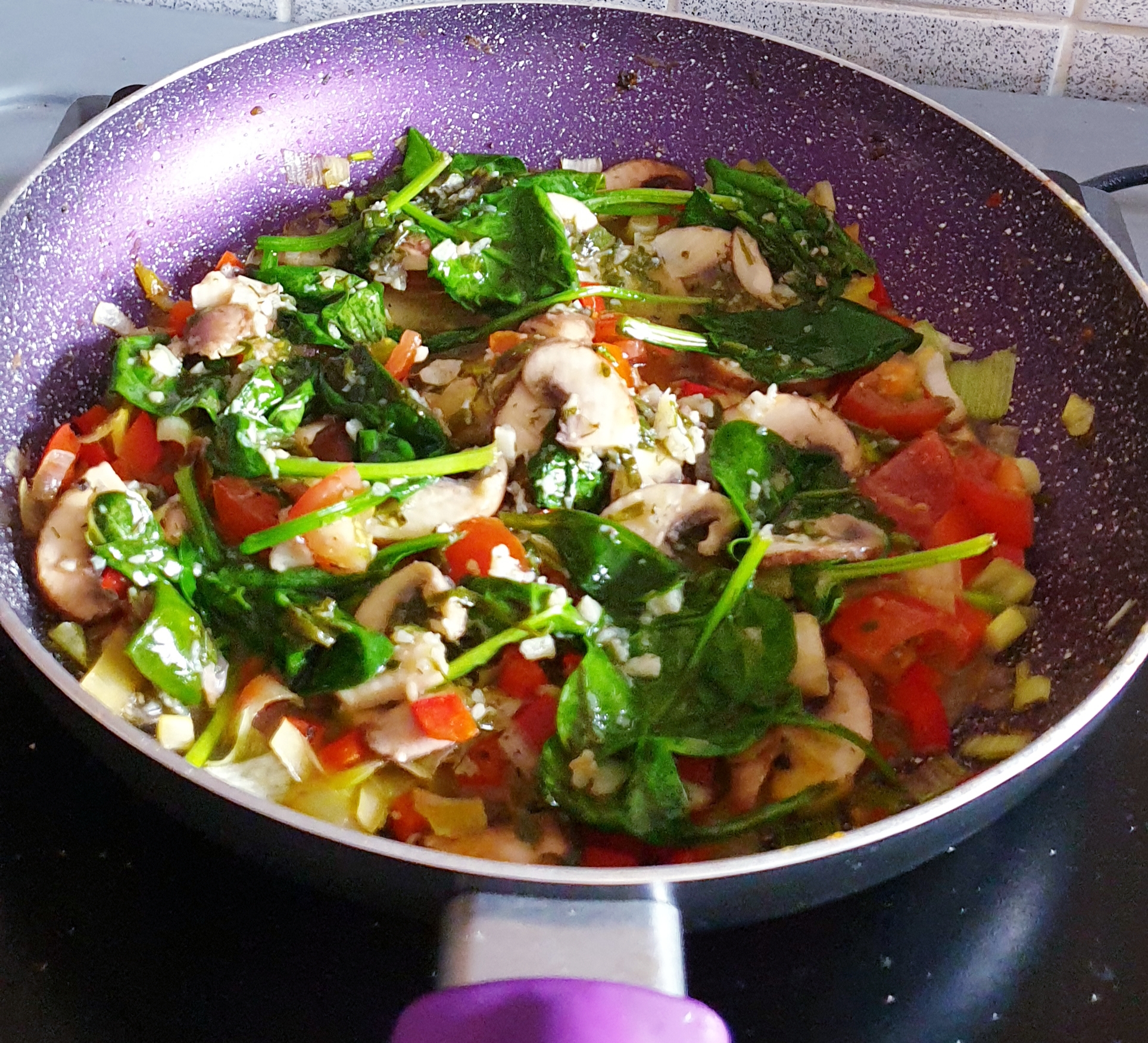 11
Drain the cooked Spaghetti and add to the pan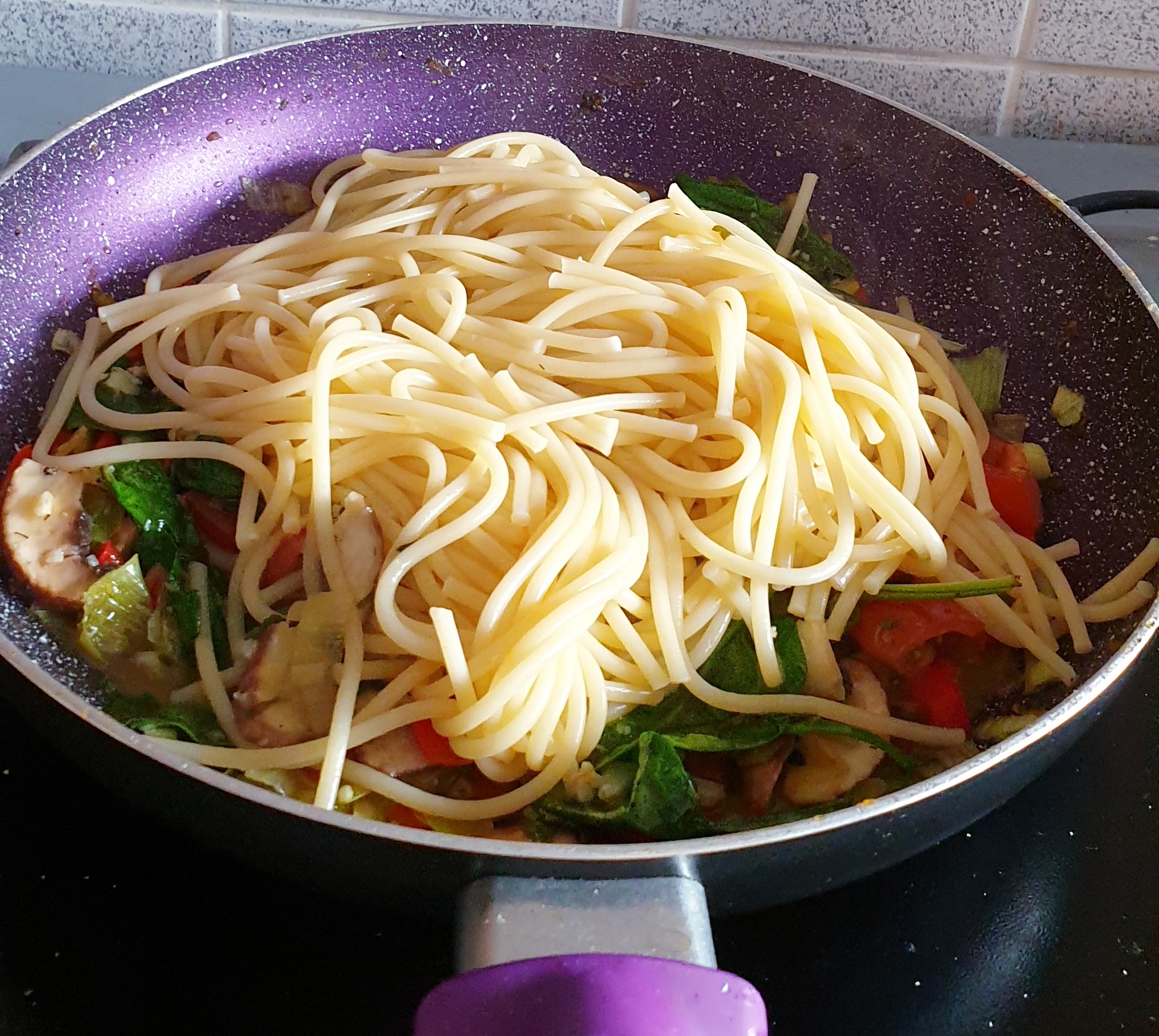 12
Stir through, season with black pepper and a little salt if needed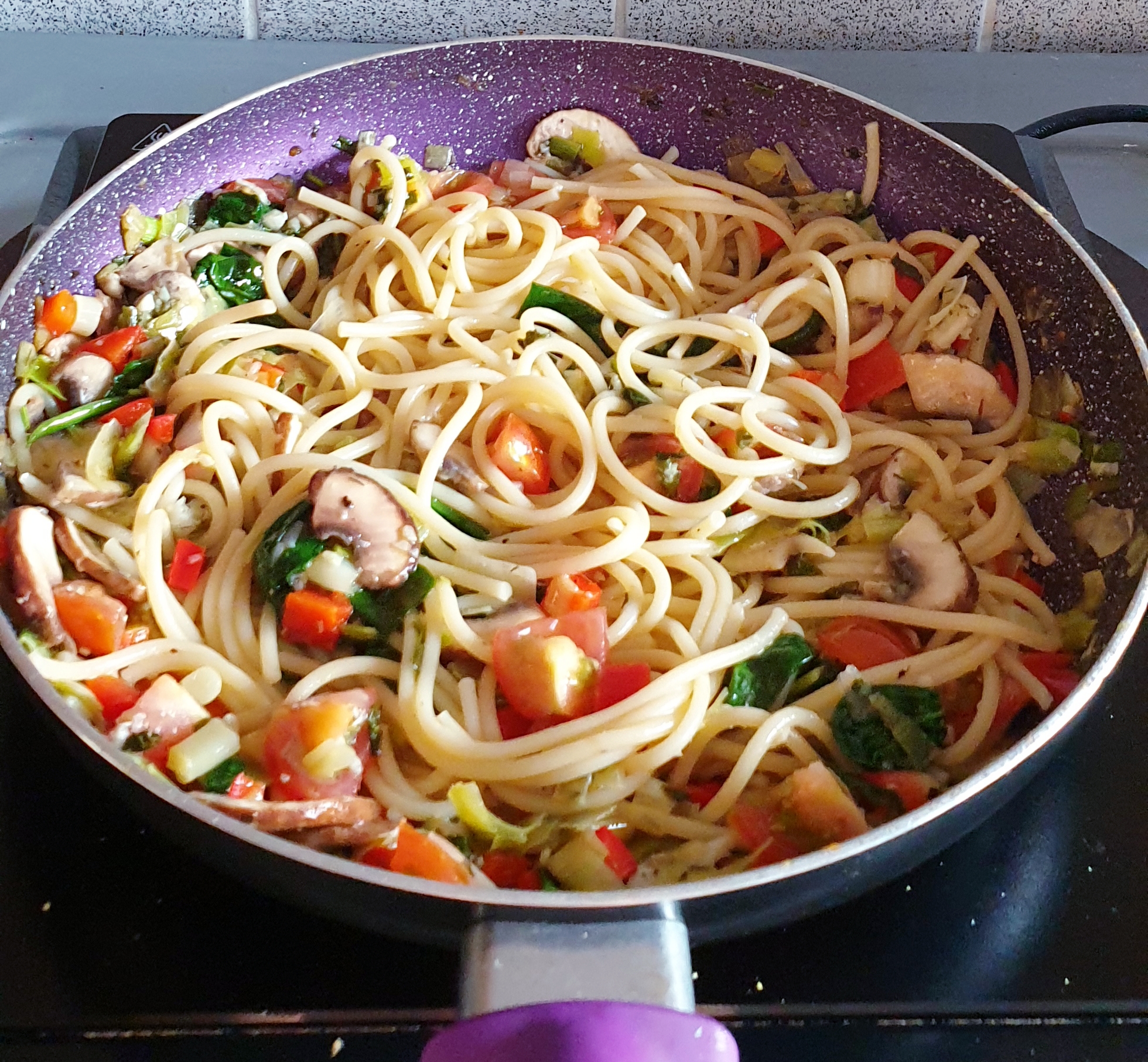 13
Serve with warm crusty bread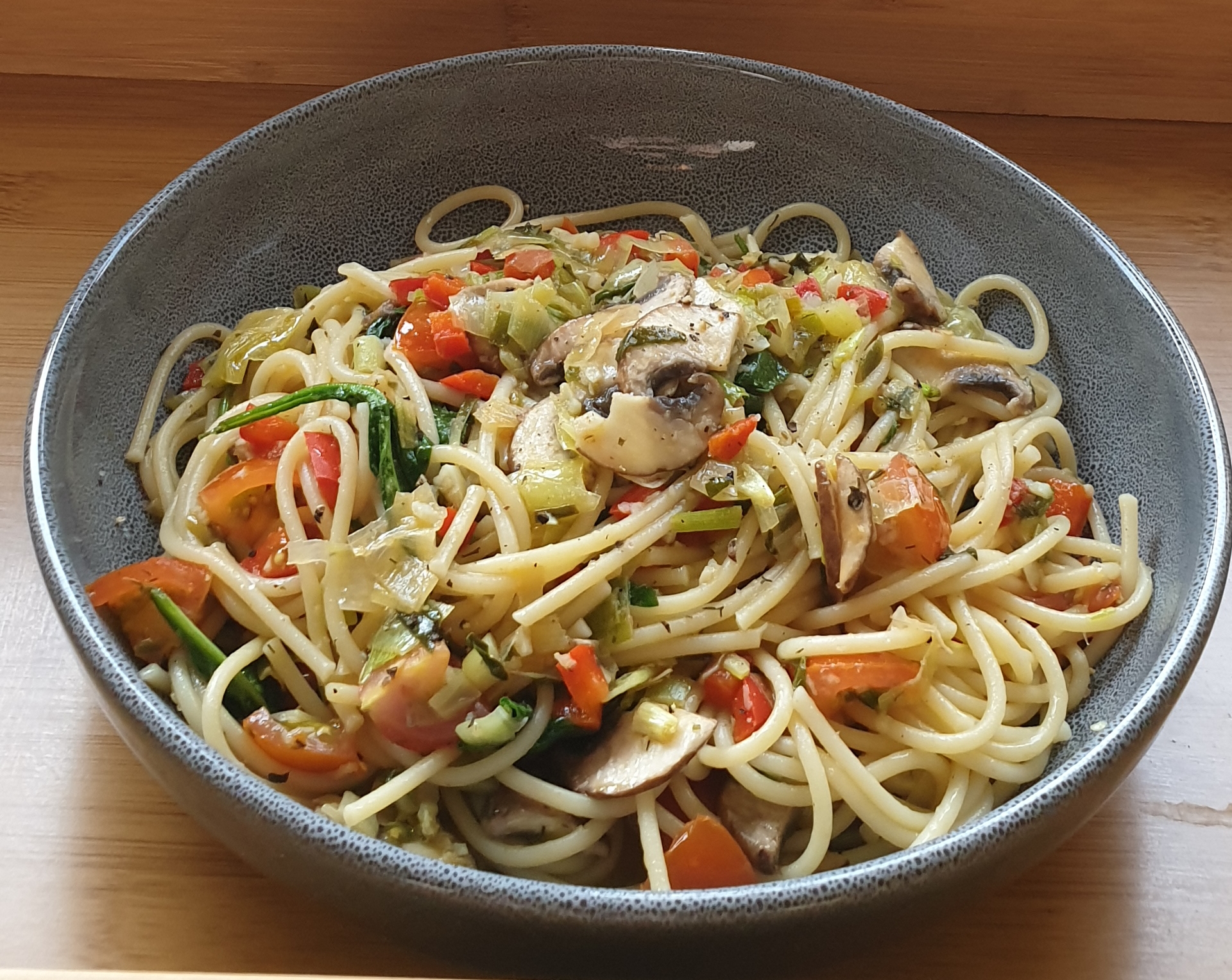 14
Sub the Spaghetti with any pasta you like.
Sub the leeks for onions and add extra veg if you want. Spring greens work well
You can also add cooked chicken or ham to this if you want to bulk it out and make it a more substantial meal
Ingredients
100
ml
Chicken or veg stock
1
Handful of chives chopped
Directions
1
Fill a pot with salted boiling water,add the spaghetti and cook for 10-12 mns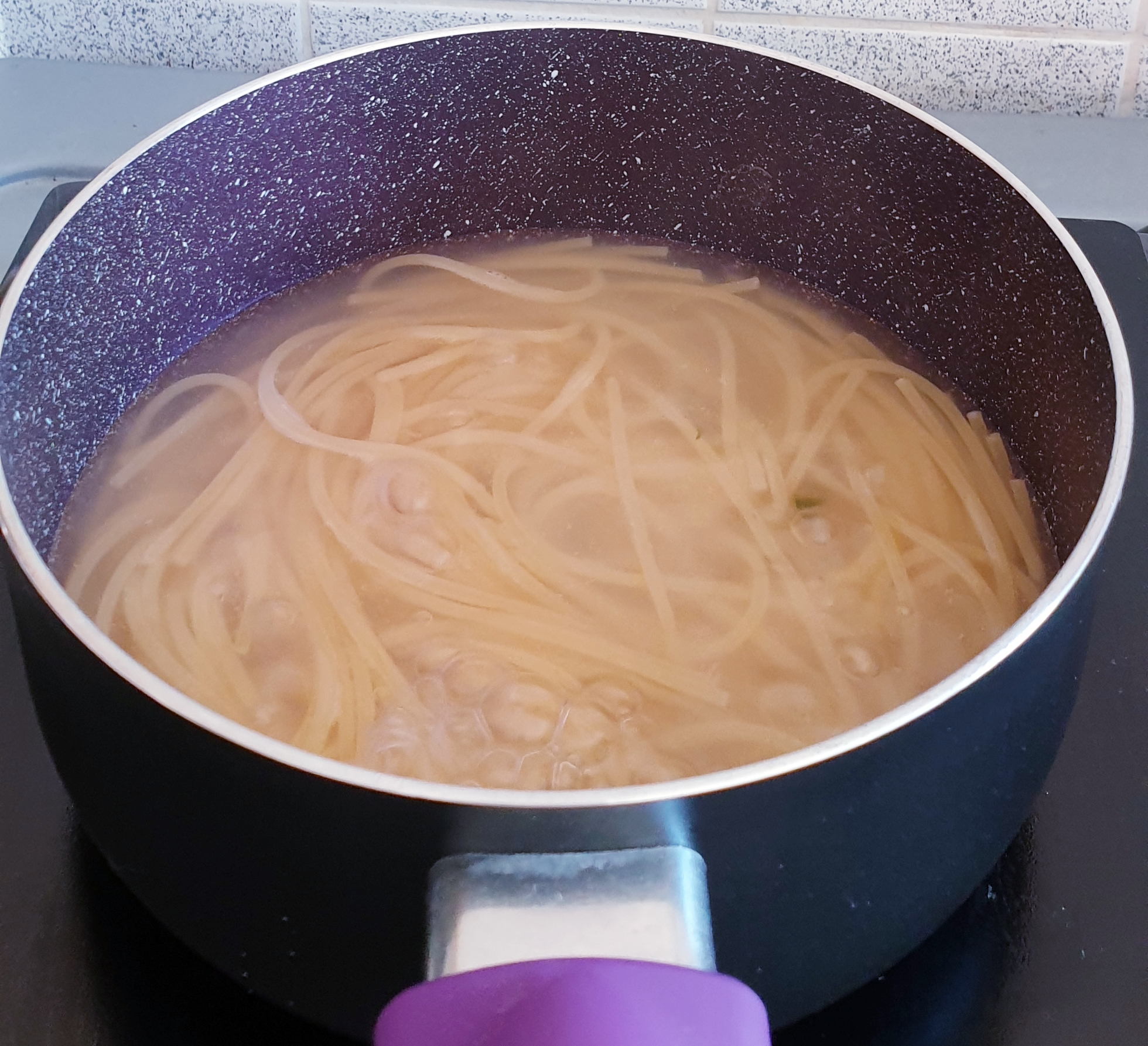 2
Meanwhile heat 1 tsp of oil in a pan and fry the leek and pepper till soft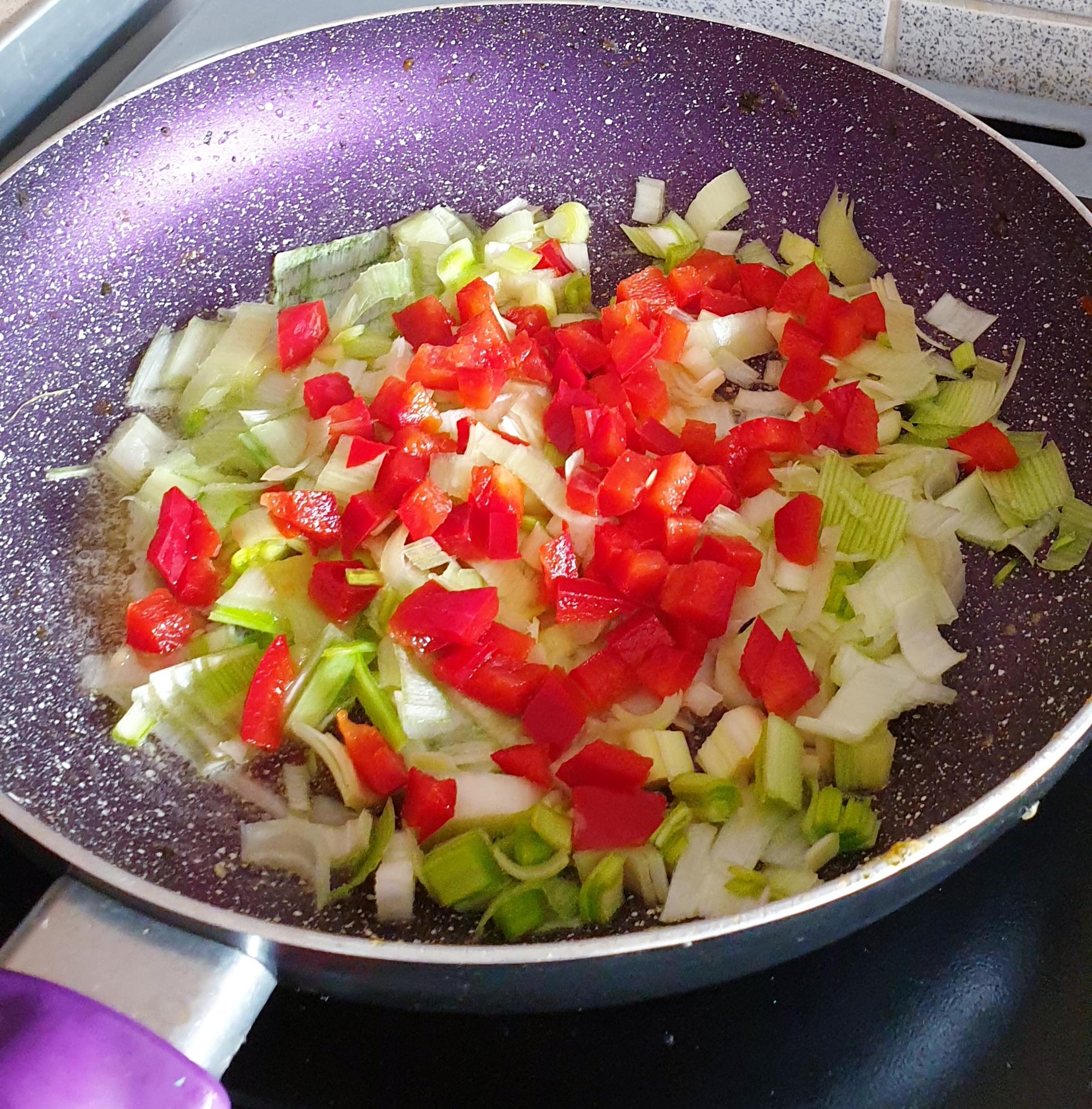 3
Add a small handful of mushrooms,stir through.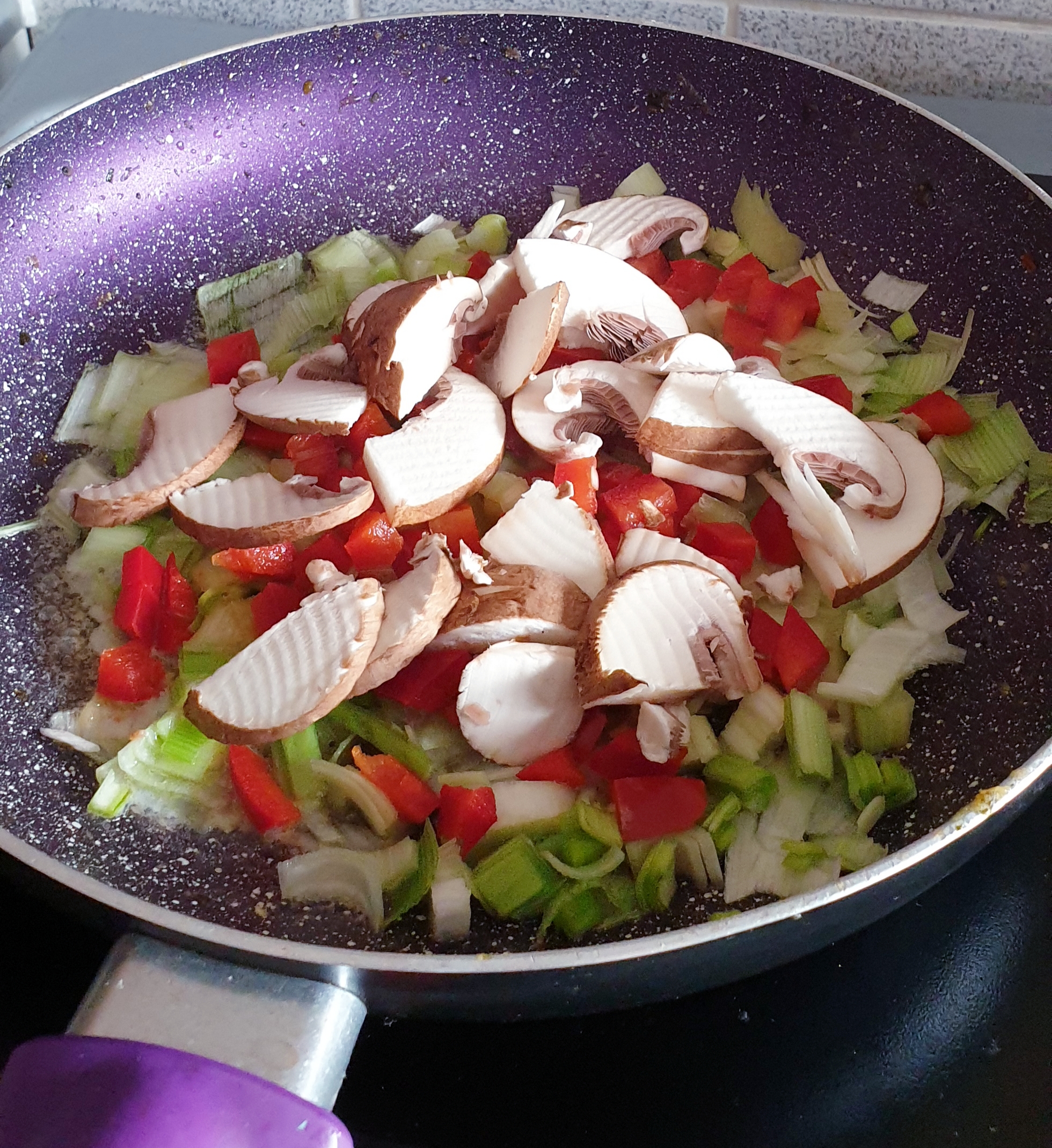 4
fry for 2 mns then set aside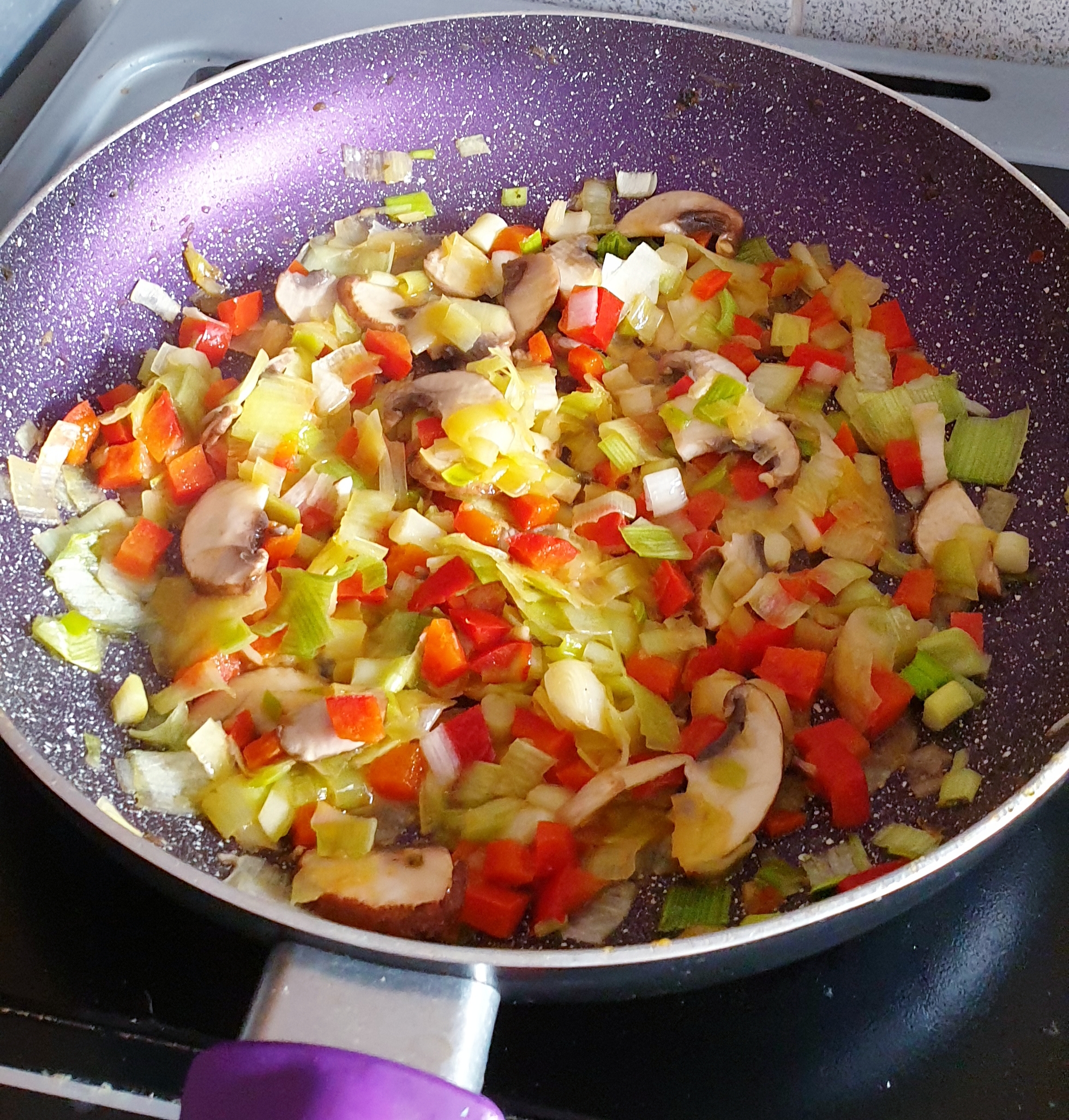 5
Heat the remaining oil,butter,garlic and herbs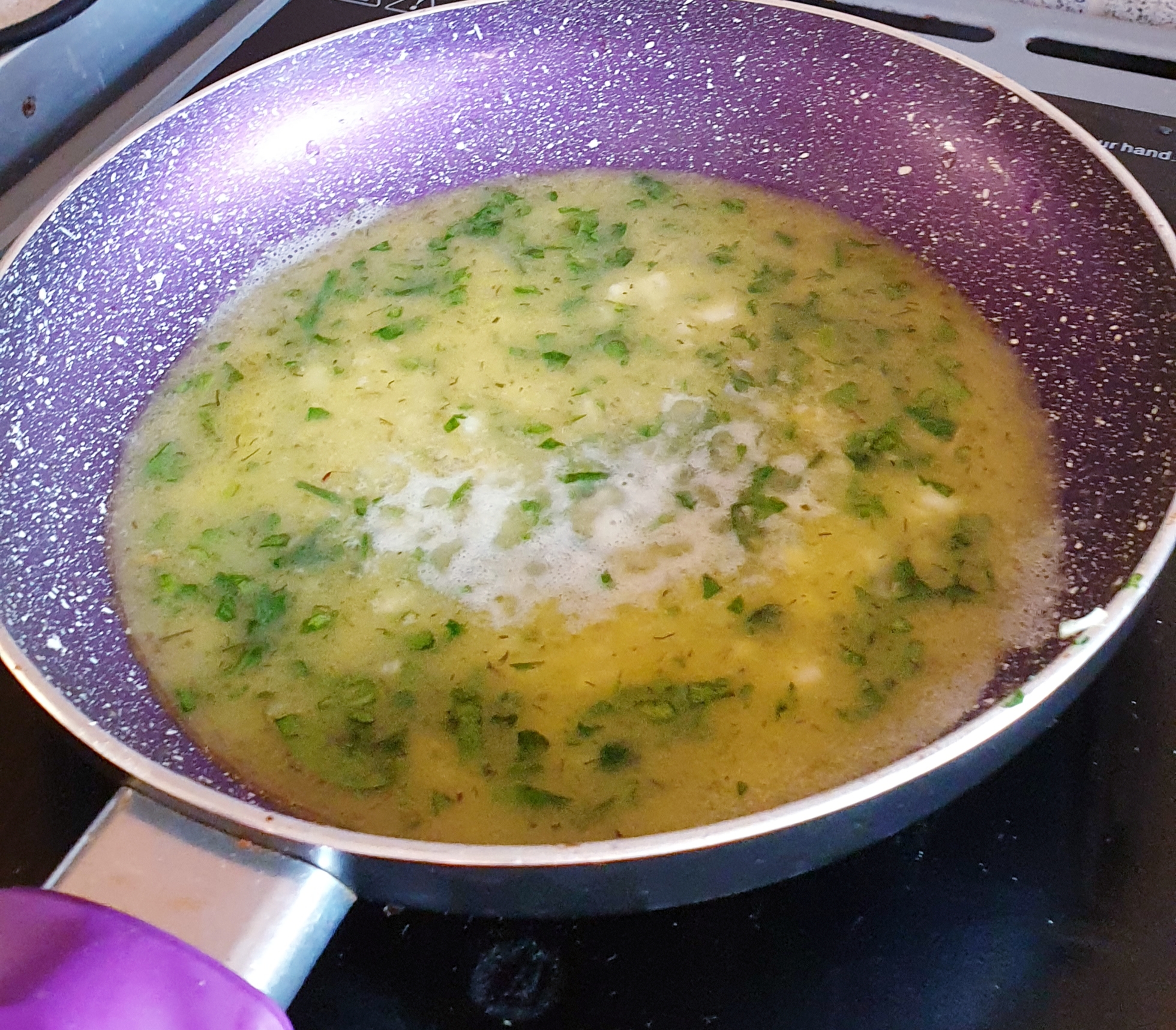 6
Add the rest of the mushrooms making sure they are coated in butter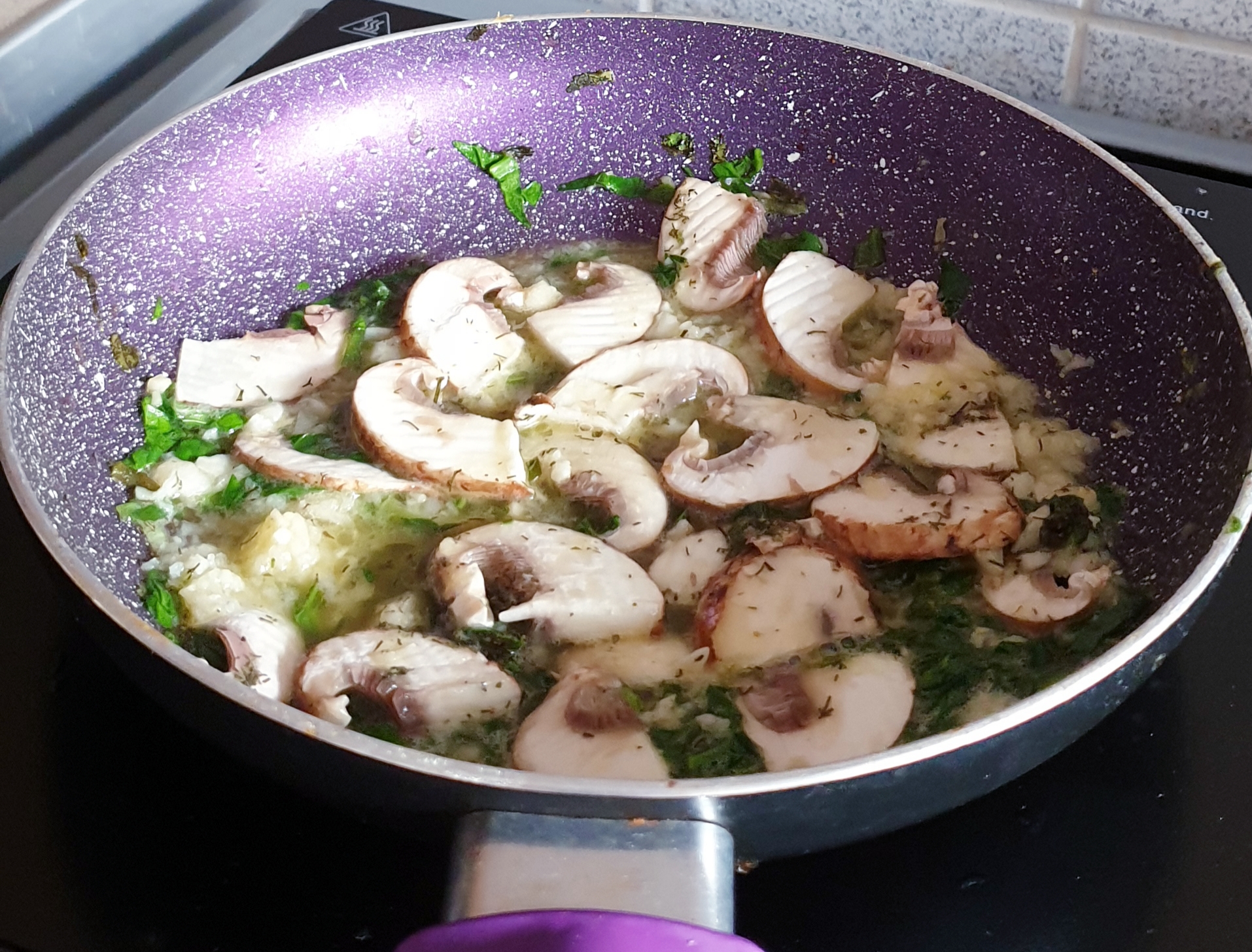 7
Add the stock and simmer for 5 mns on a med/high heat till the stock has reduced as this intensifies the flavours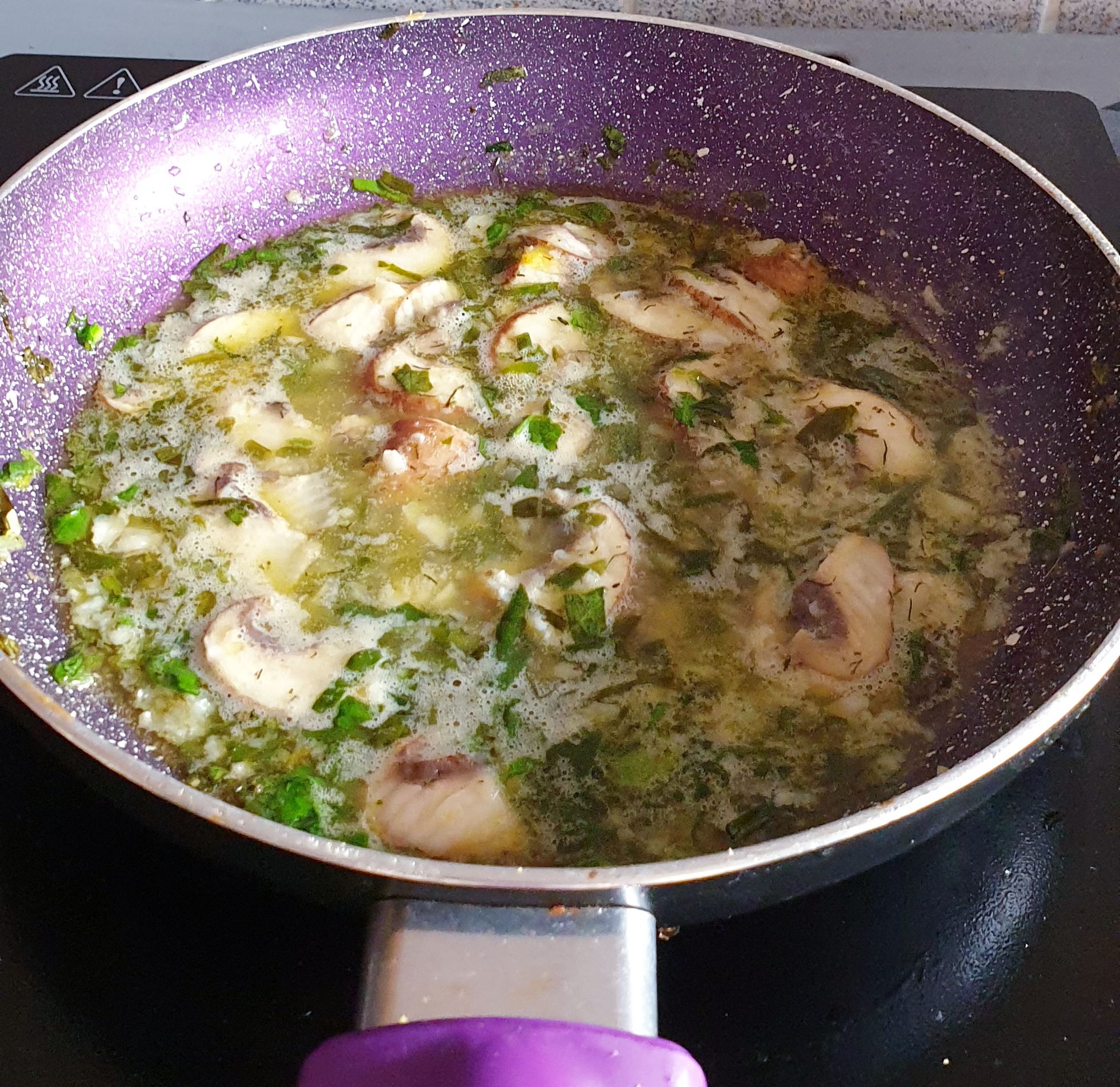 8
Add the spinach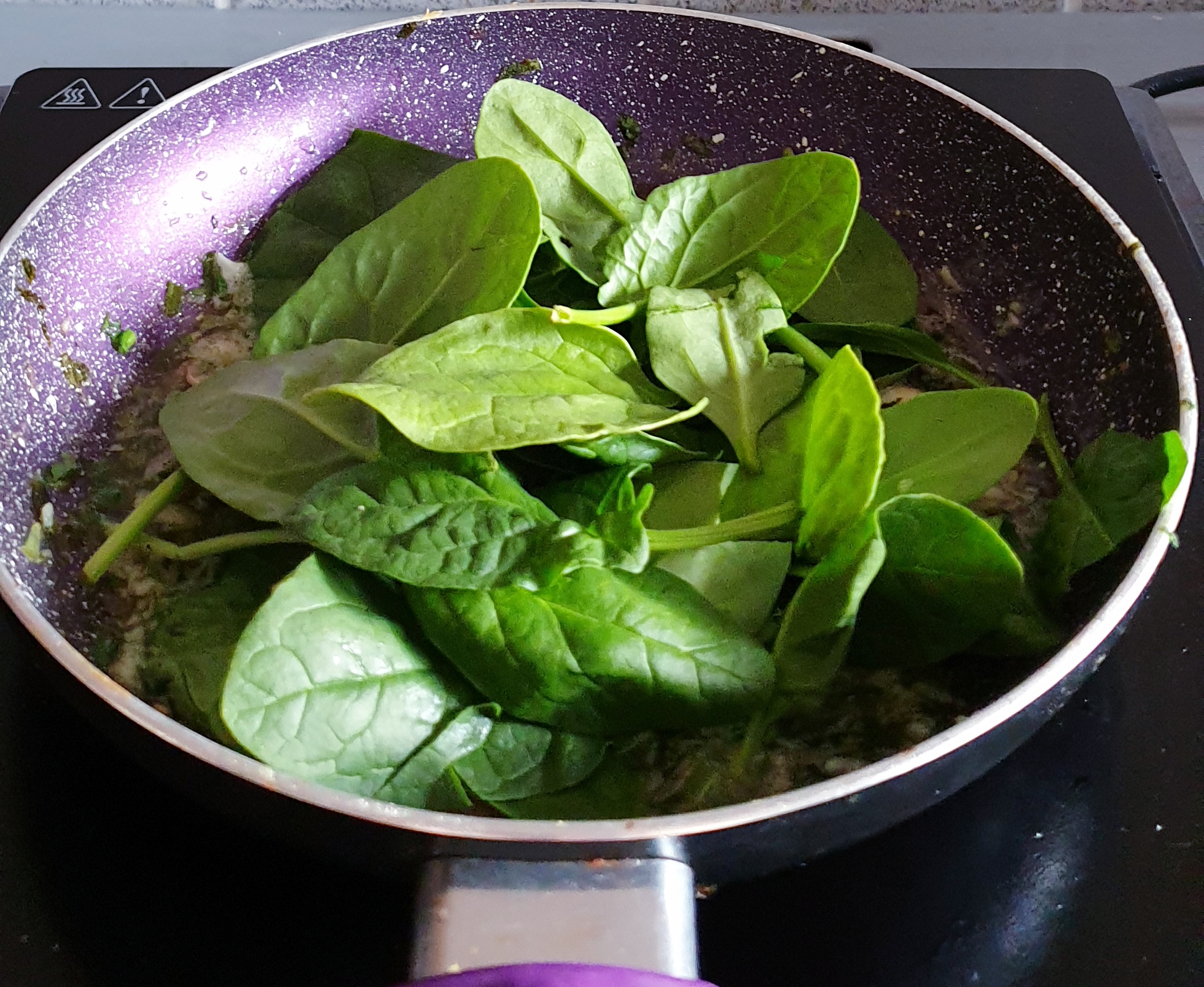 9
Stir through till it wilts and is coated in the sauce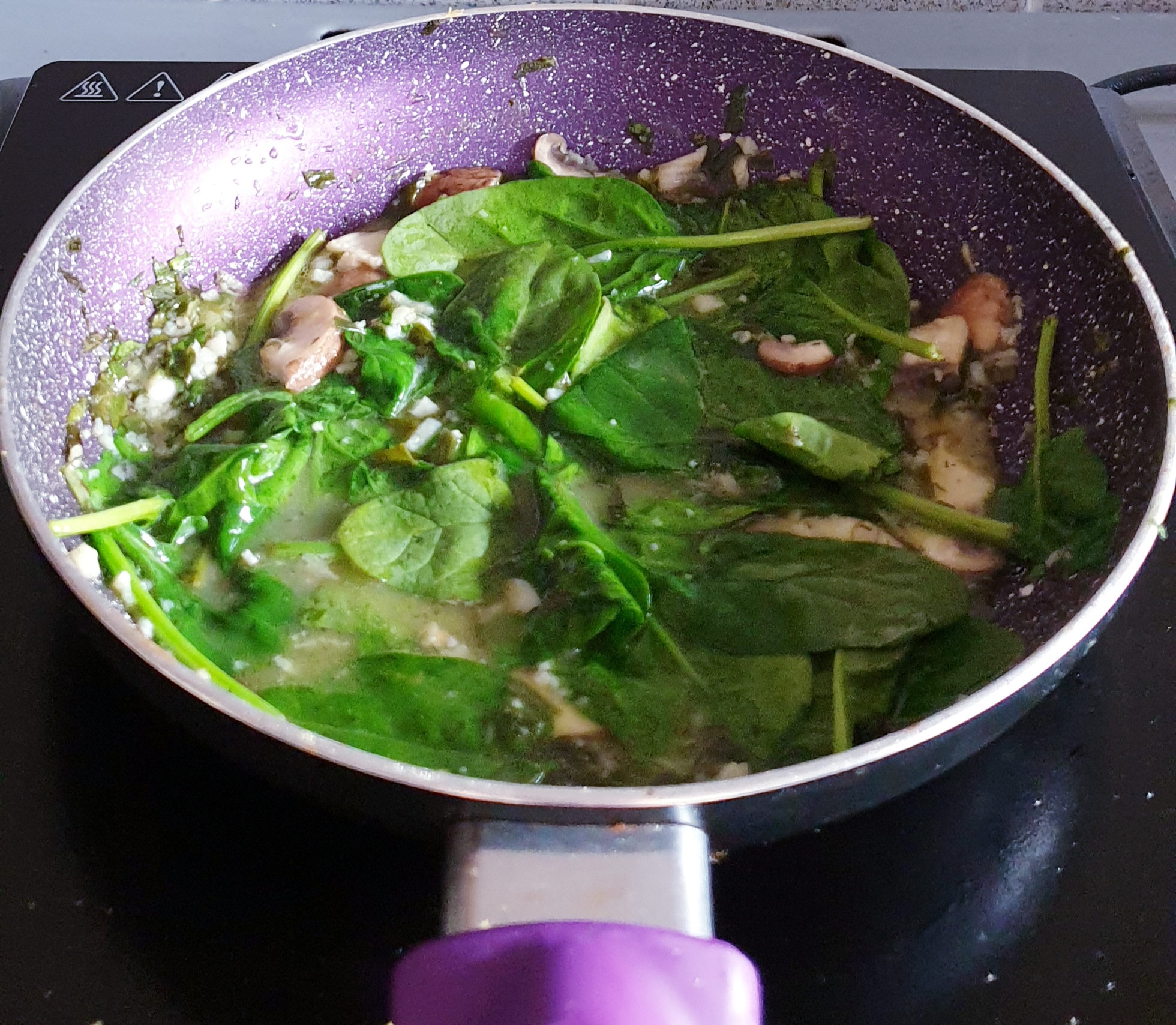 10
Add the butter mixture to the pan of leek and peppers and stir through. I added some fresh chopped tomatoes that needed using up too but this is optional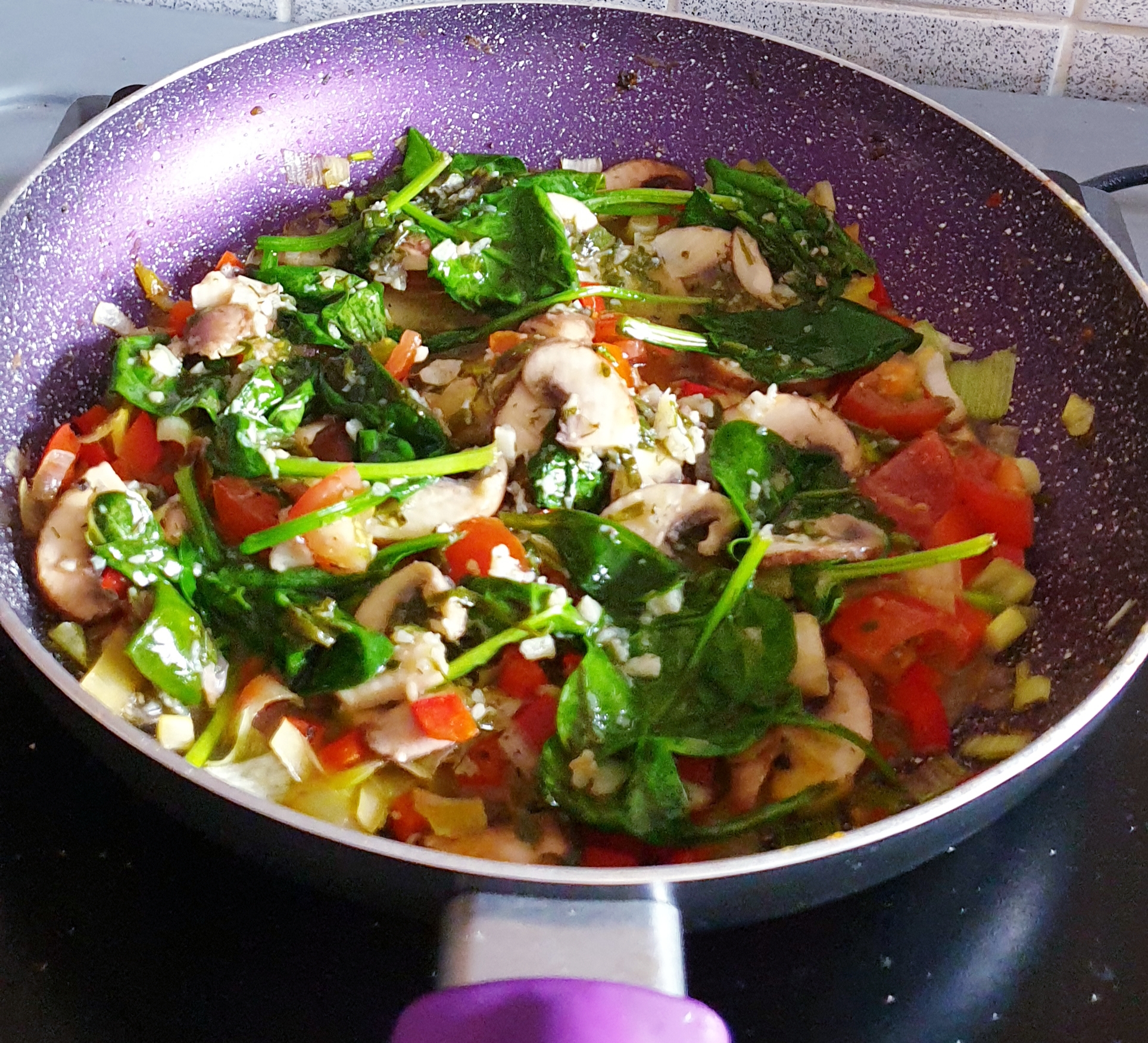 11
Drain the cooked Spaghetti and add to the pan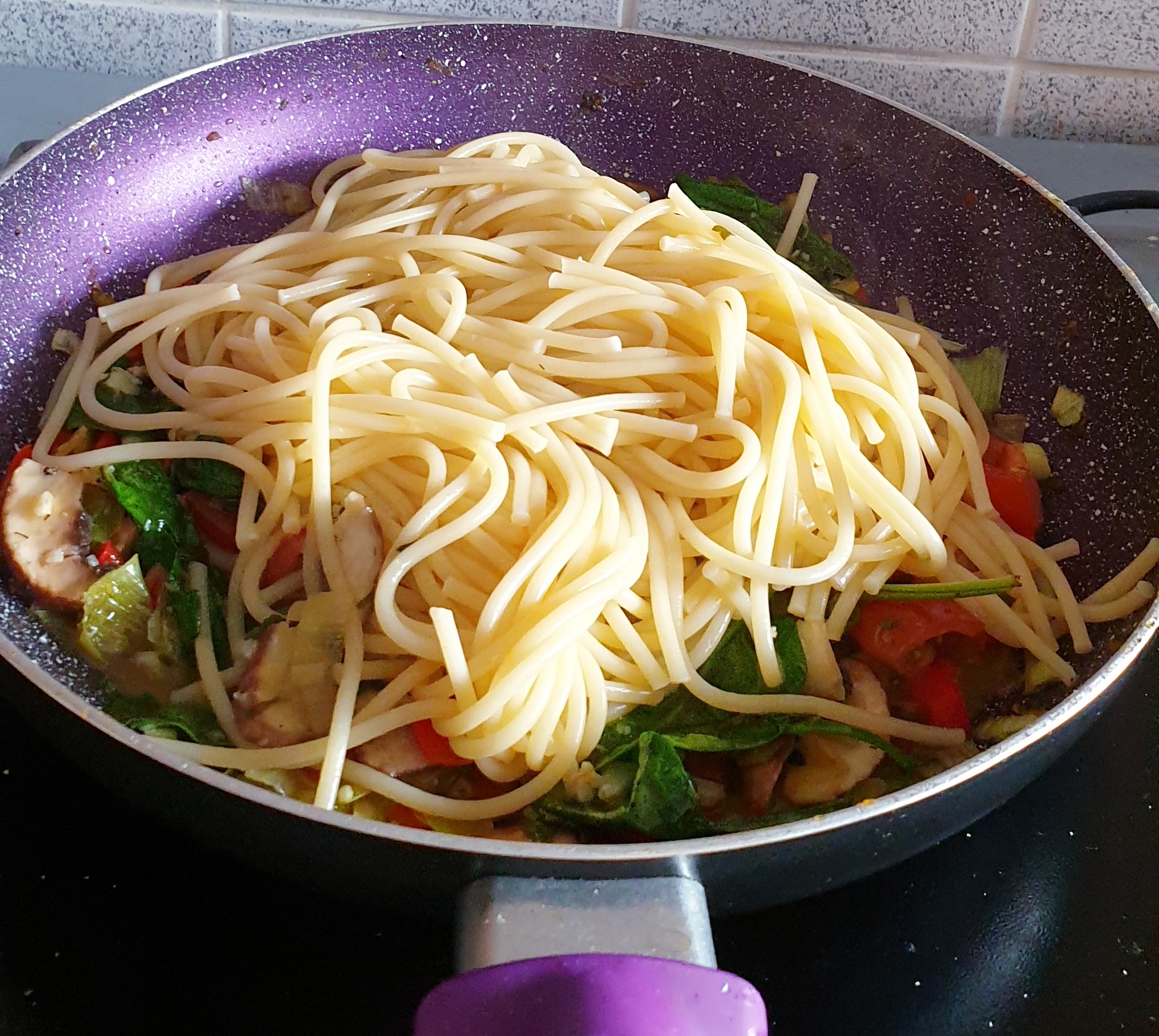 12
Stir through, season with black pepper and a little salt if needed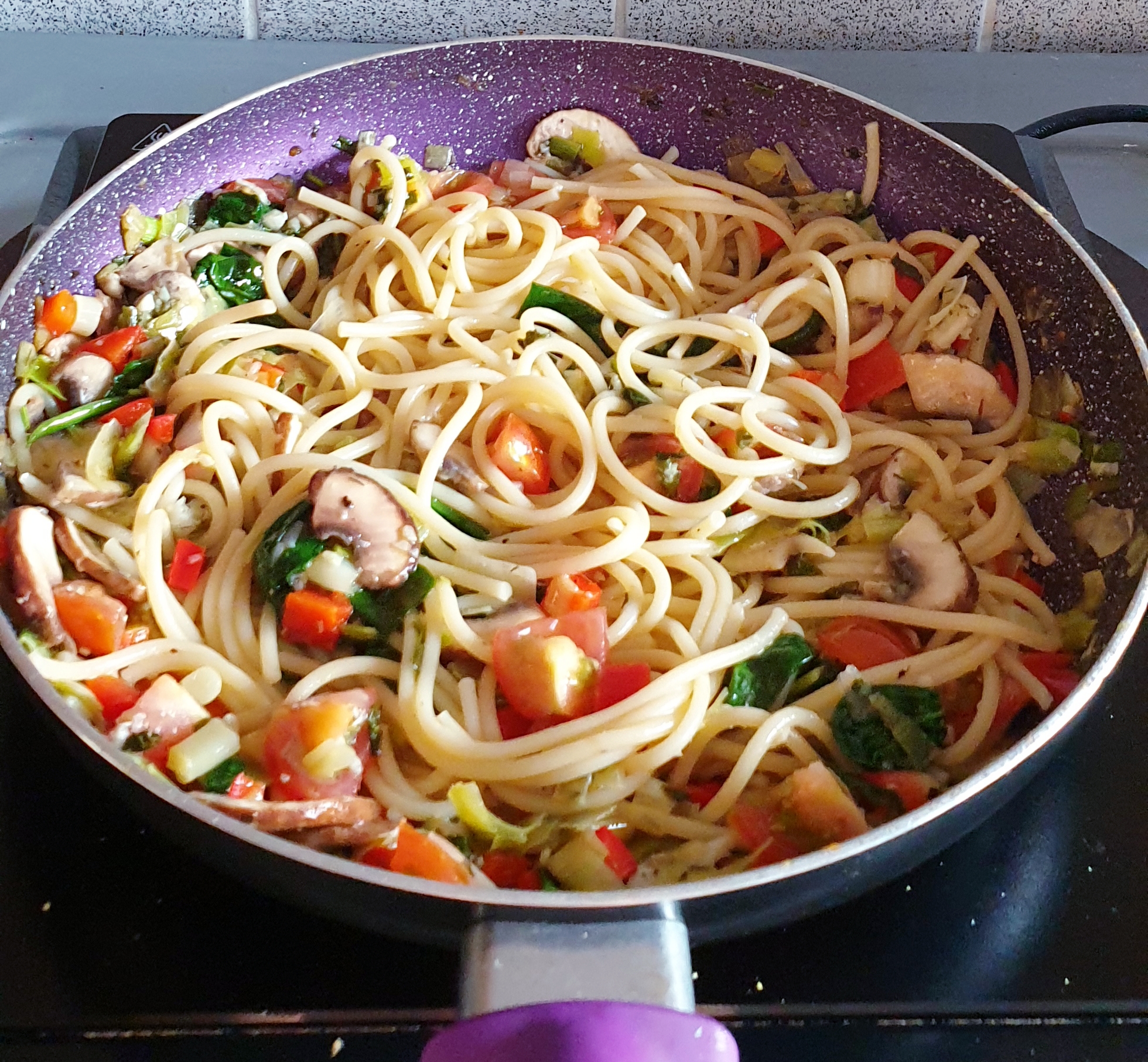 13
Serve with warm crusty bread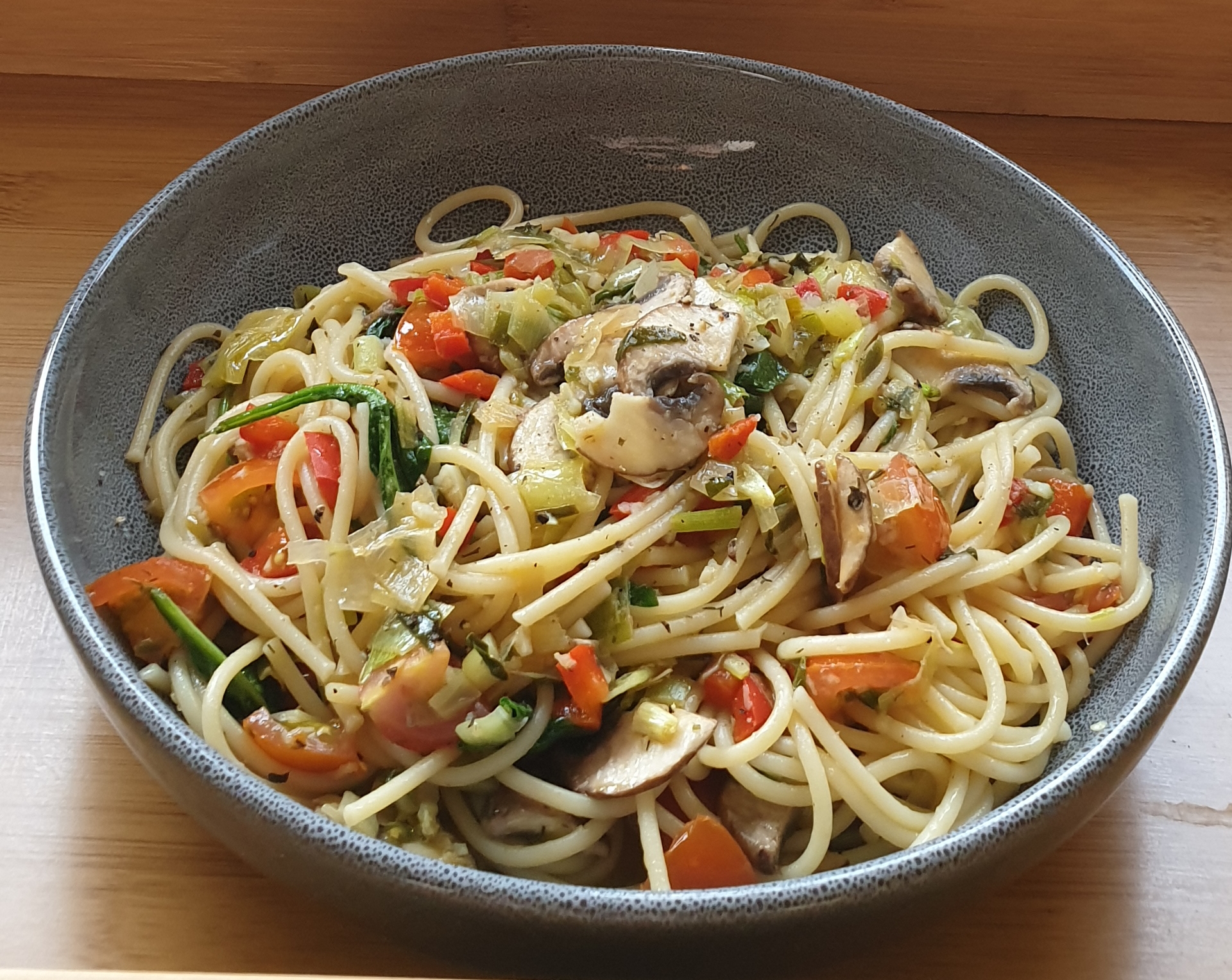 14
Sub the Spaghetti with any pasta you like.
Sub the leeks for onions and add extra veg if you want. Spring greens work well
You can also add cooked chicken or ham to this if you want to bulk it out and make it a more substantial meal