Who doesn't love a kebab? We normally associate them with late nights, a few drinks, and rolling from the pub into the kebab shop to finish off the night. Its a right of passage when your out partying 🤣 These are a little healthier, and cheaper, as I'm using Turkey breast but you could use chicken breasts or thighs if you prefer. I've wrapped it in a garlic flatbread(recipe on the website) and added side salad and Tzatziki dip (recipe on the website) too, but again you could serve with chips or rice. Its totally adaptable to suit your tastes and budget. Why not give this a try and let us know how you got on in the comments below. We love to hear your feedback x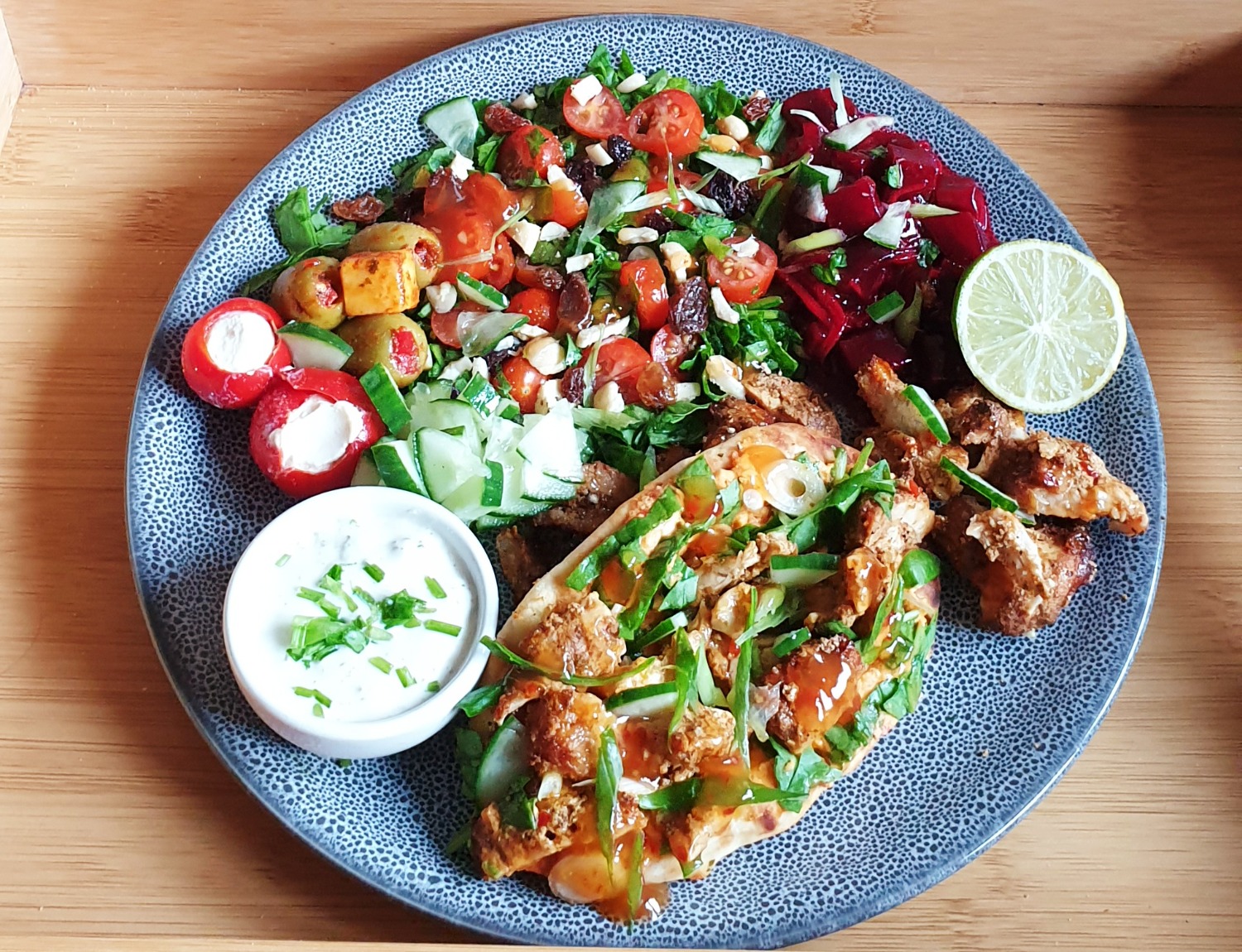 Prep Time10 mins
Cook Time1 hr
Total Time1 hr 10 mins
4
Spring onions to garnish
2
tbsp
Sweet Chilli sauce to garnish
1
Prep:- sliced the Turkey breast length ways into strips -you can use chunks if you prefer.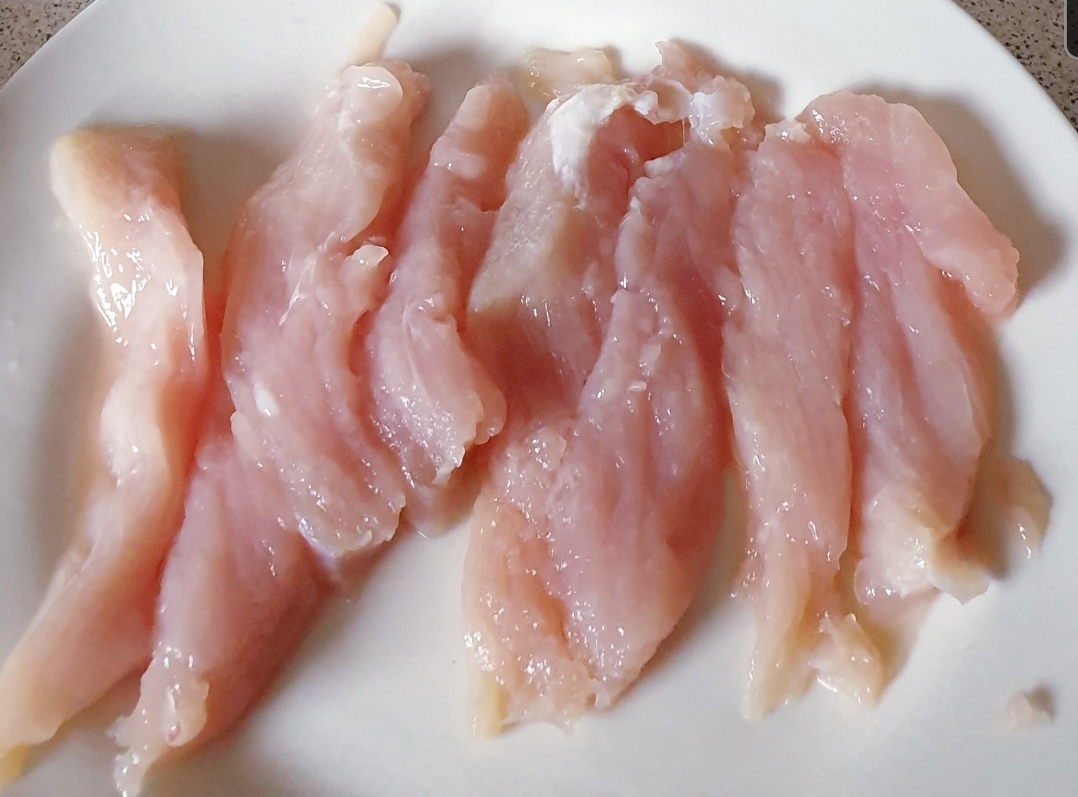 2
Measure the spices into a bowl and mix through
Add the lemon juice into the yoghurt.
Add the spice mix into the yoghurt and stir till combined.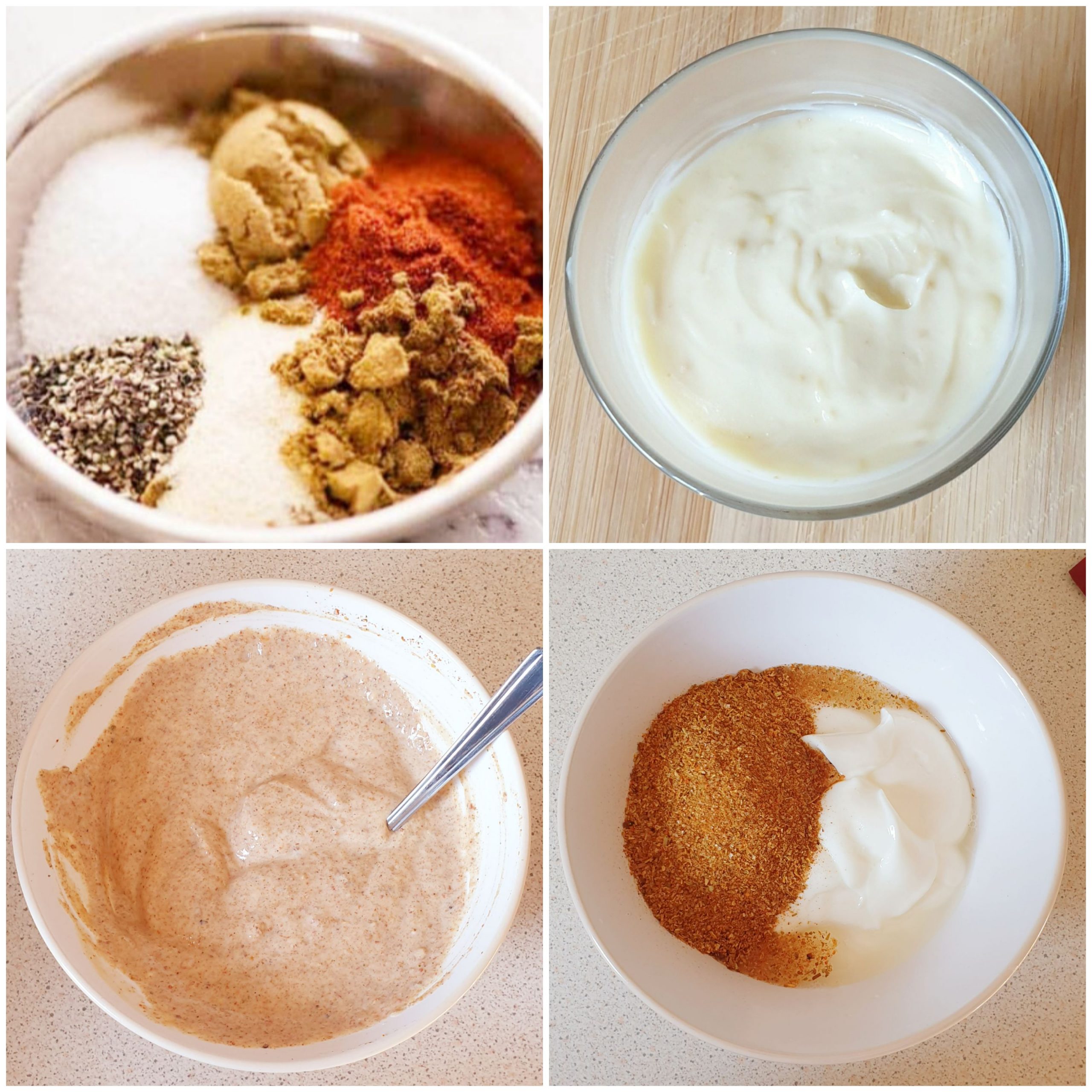 3
Add the Turkey breasts into the yoghurt mix, making sure they are thoroughly coated in the marinade.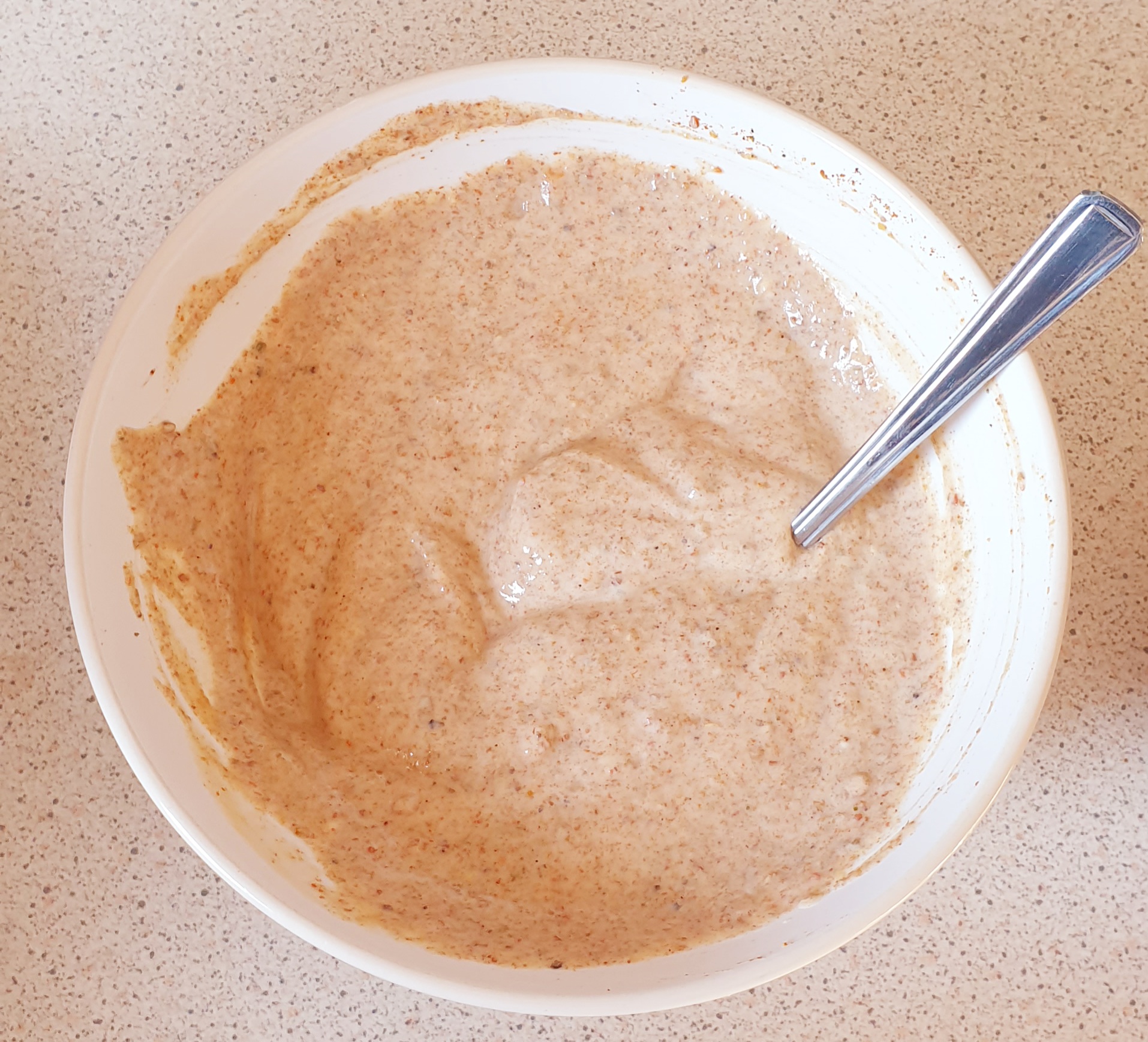 4
Cover and place into the fridge for 1-2hrs or overnight if preferred.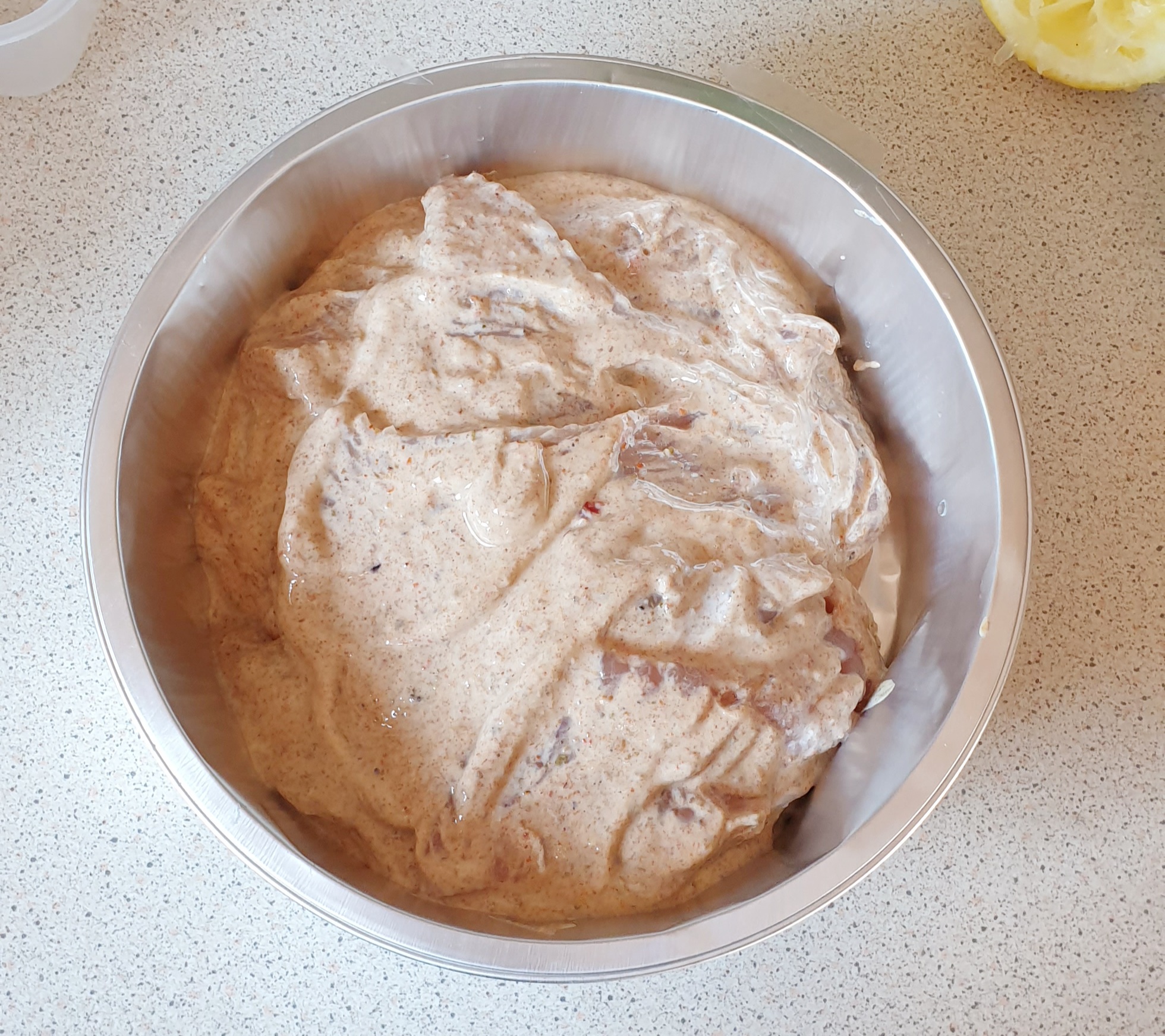 5
If using metal skewers coat with a little oil.
If using wooden skewers soak in water to prevent burning. A tray or roasting tin that the skewers can be placed on is ideal for this next step.
A pair of gloves is also handy as its a messy business lol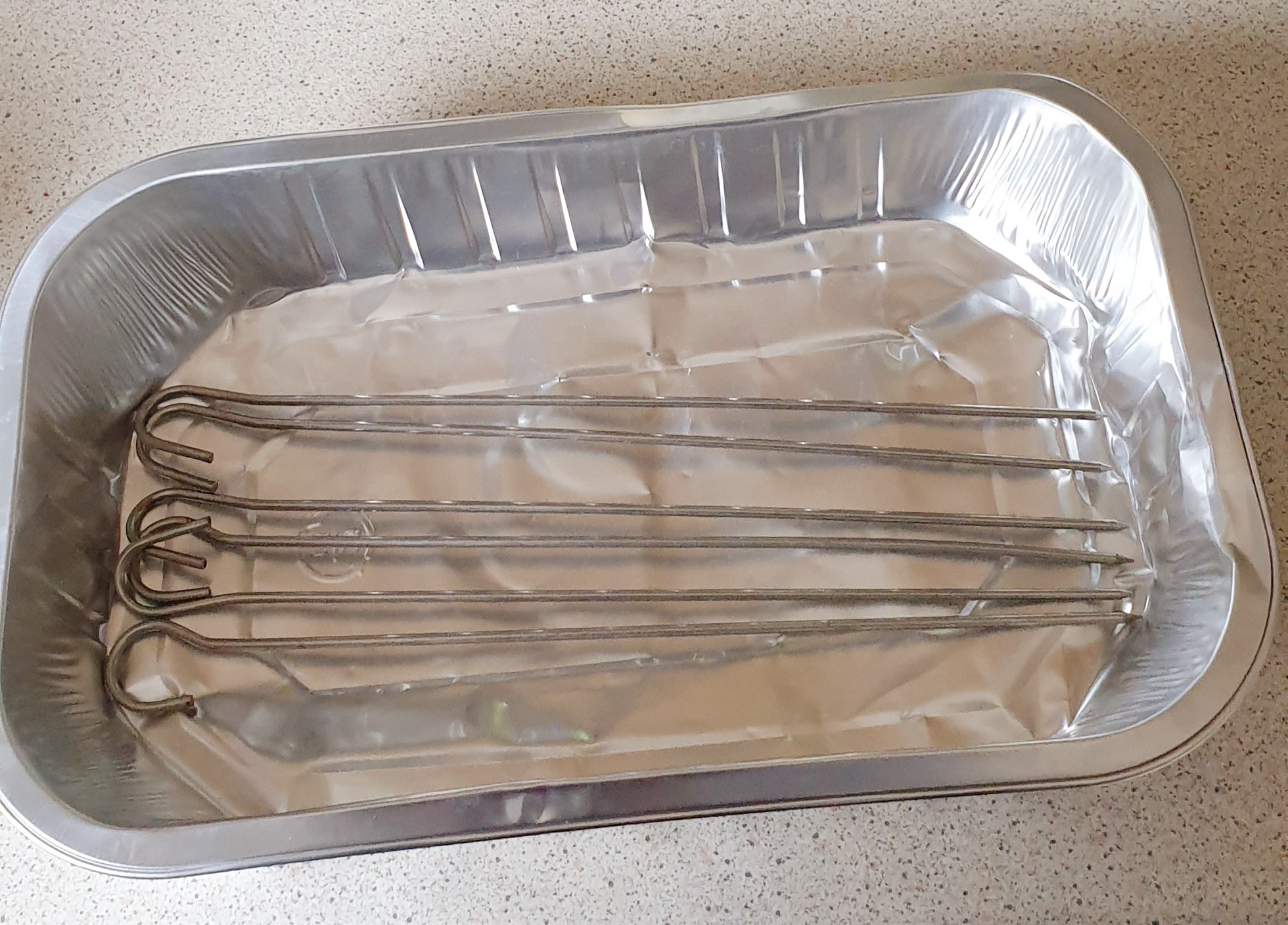 6
Using 2 skewers,pierce 1 Turkey strip near the end,fold it over and pierce again at the other end so it forms a U shape.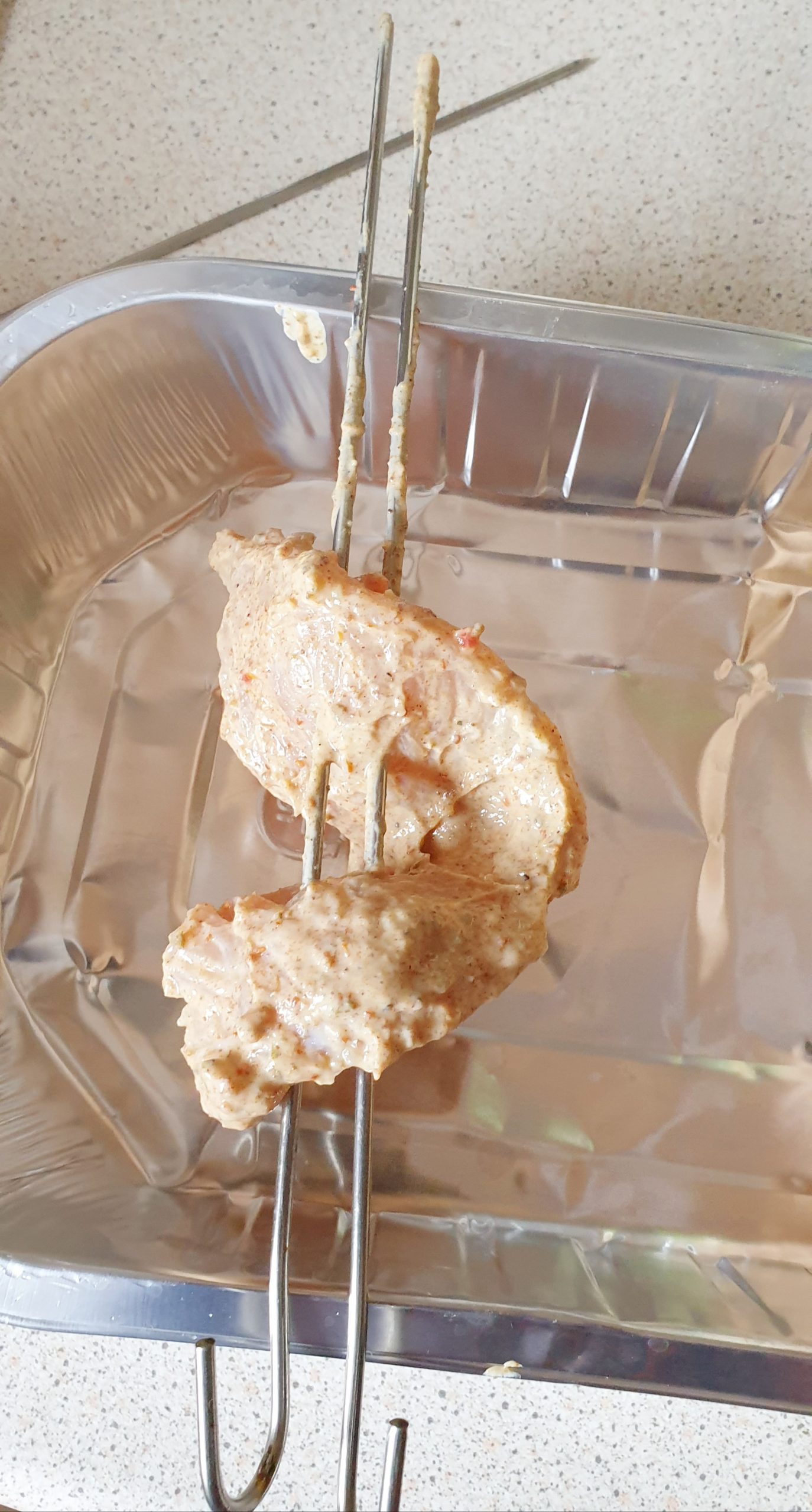 7
Repeat till the skewer is full but leave a 1" gap at each end. This helps to balance them on the tray edge.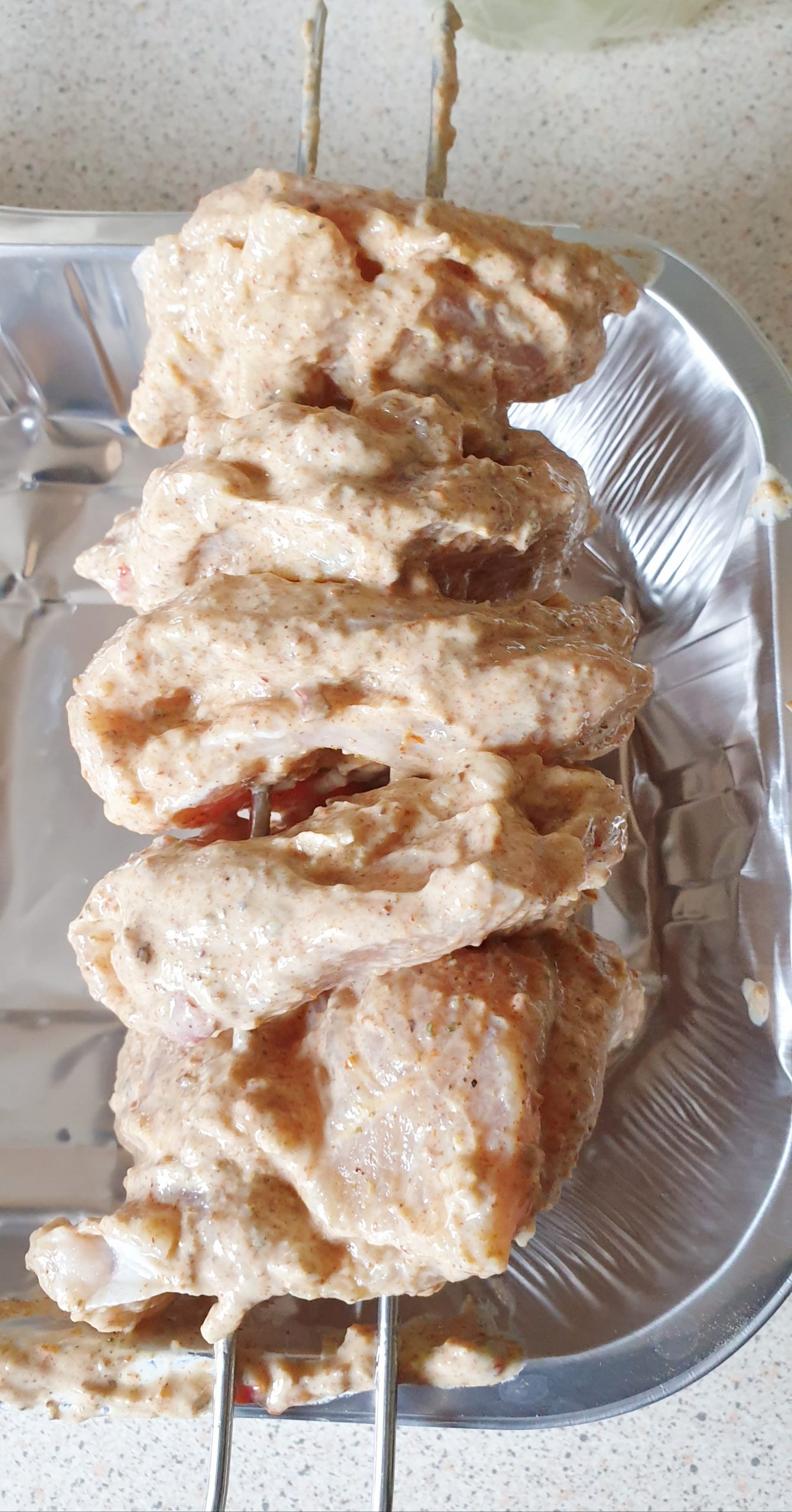 8
Lay the skewers on the edge of the baking tray with the meat hanging over the tray.
Repeat till all the meat is used.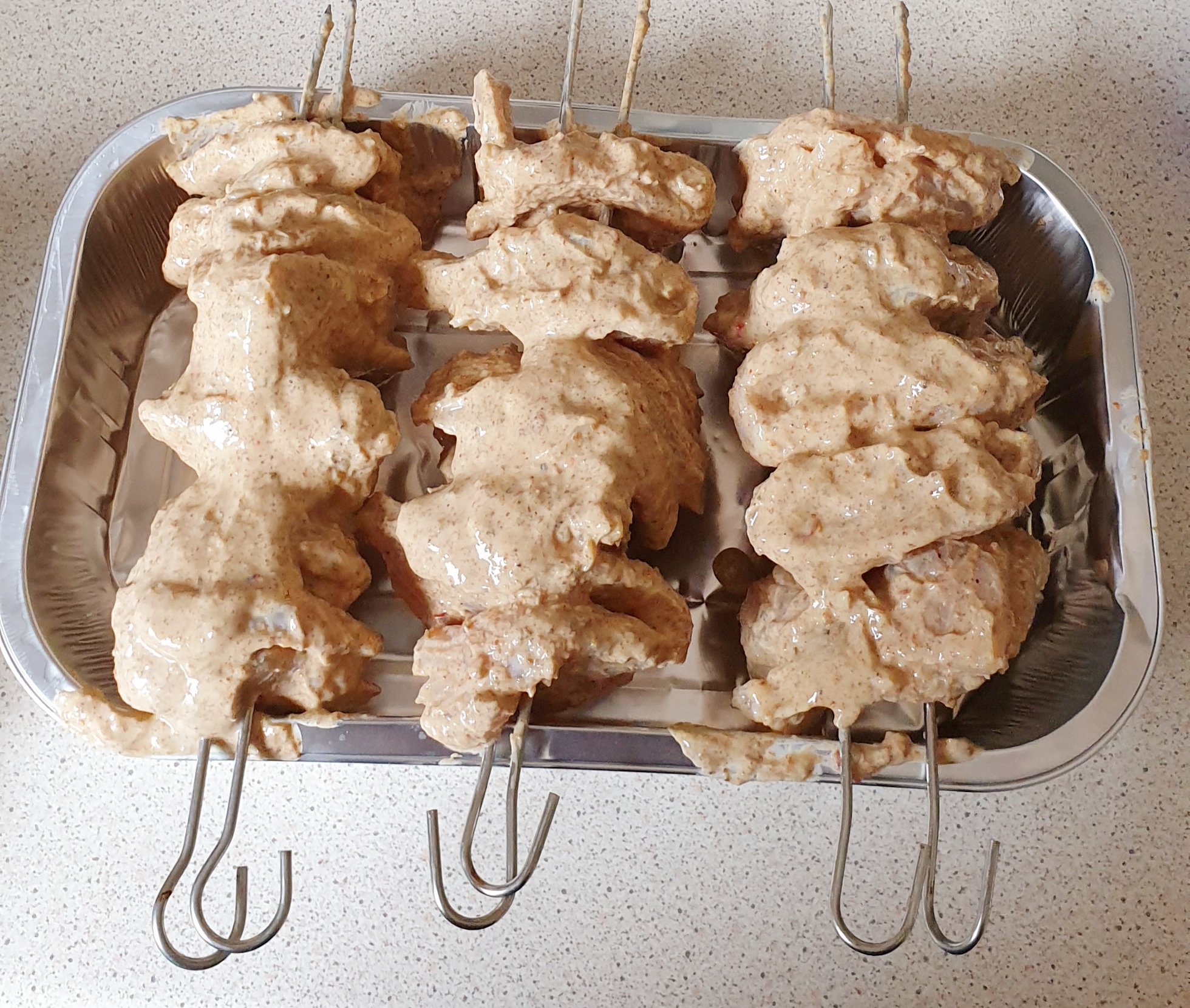 9
Place the tray in the Halogen oven at 175° for 45-50 mns,
Conventional oven- 220° for 50mns,
turning ever 15 mns till fully cooked.
You can spray with a little oil if you want but its not essential.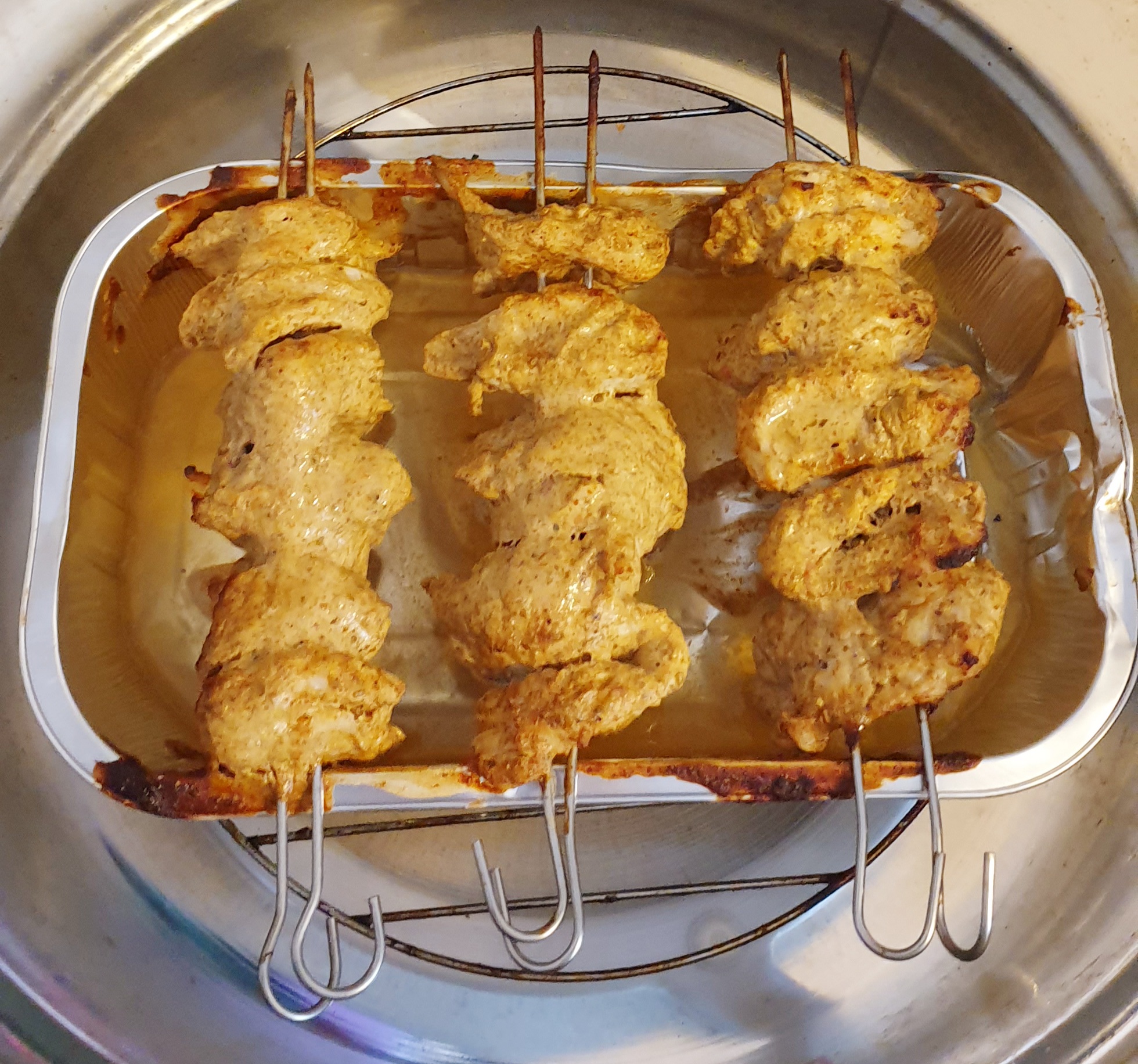 10
You want them a little charred as that adds flavour.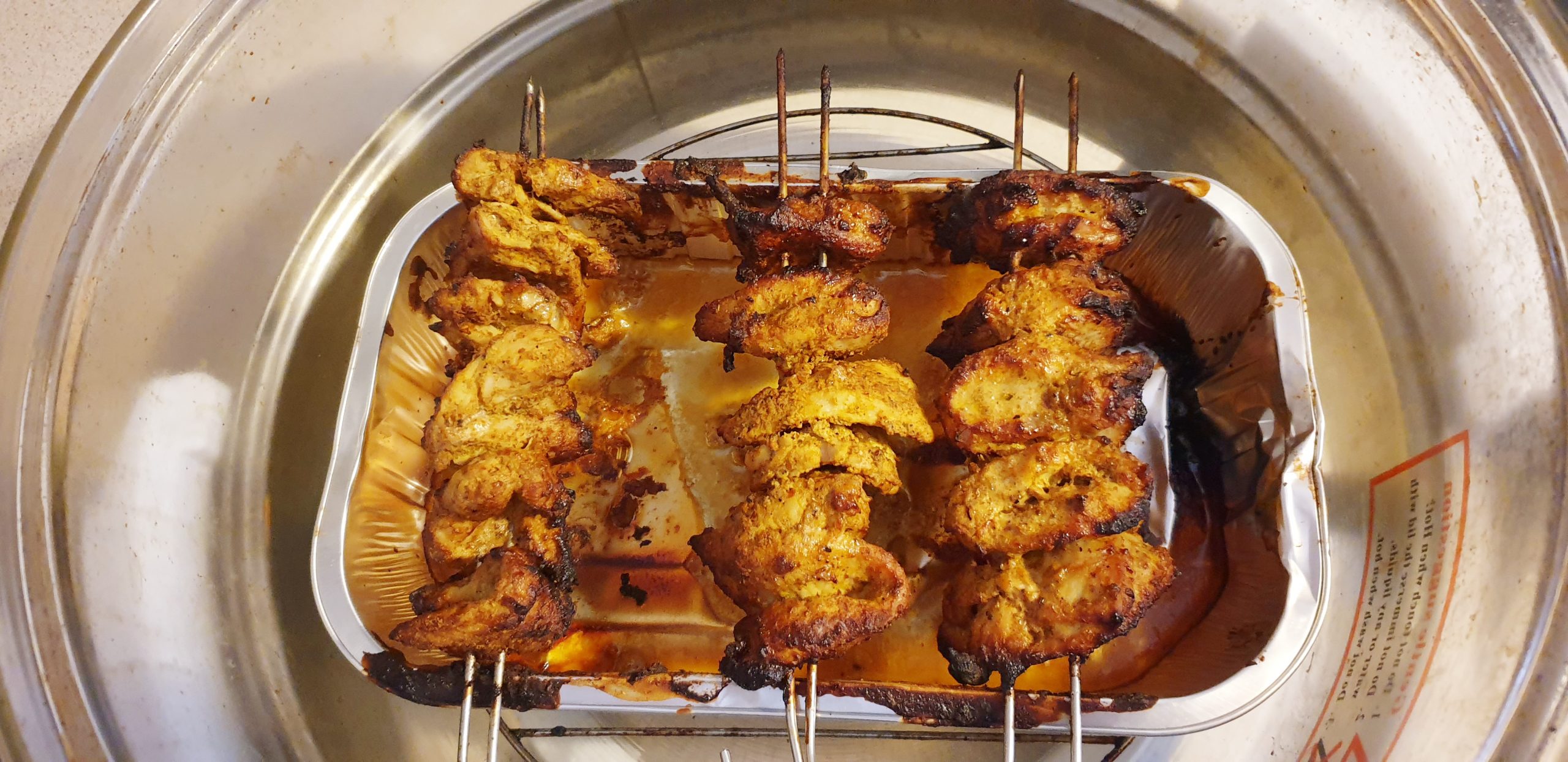 11
Once cooked remove from the oven and lay on a tray,till cooled a little Careful as the skewers will be very hot.
Stand them up to carve outer edges then the middle. You can leave them laying on their side if its easier for you.You can shred it further if preferred.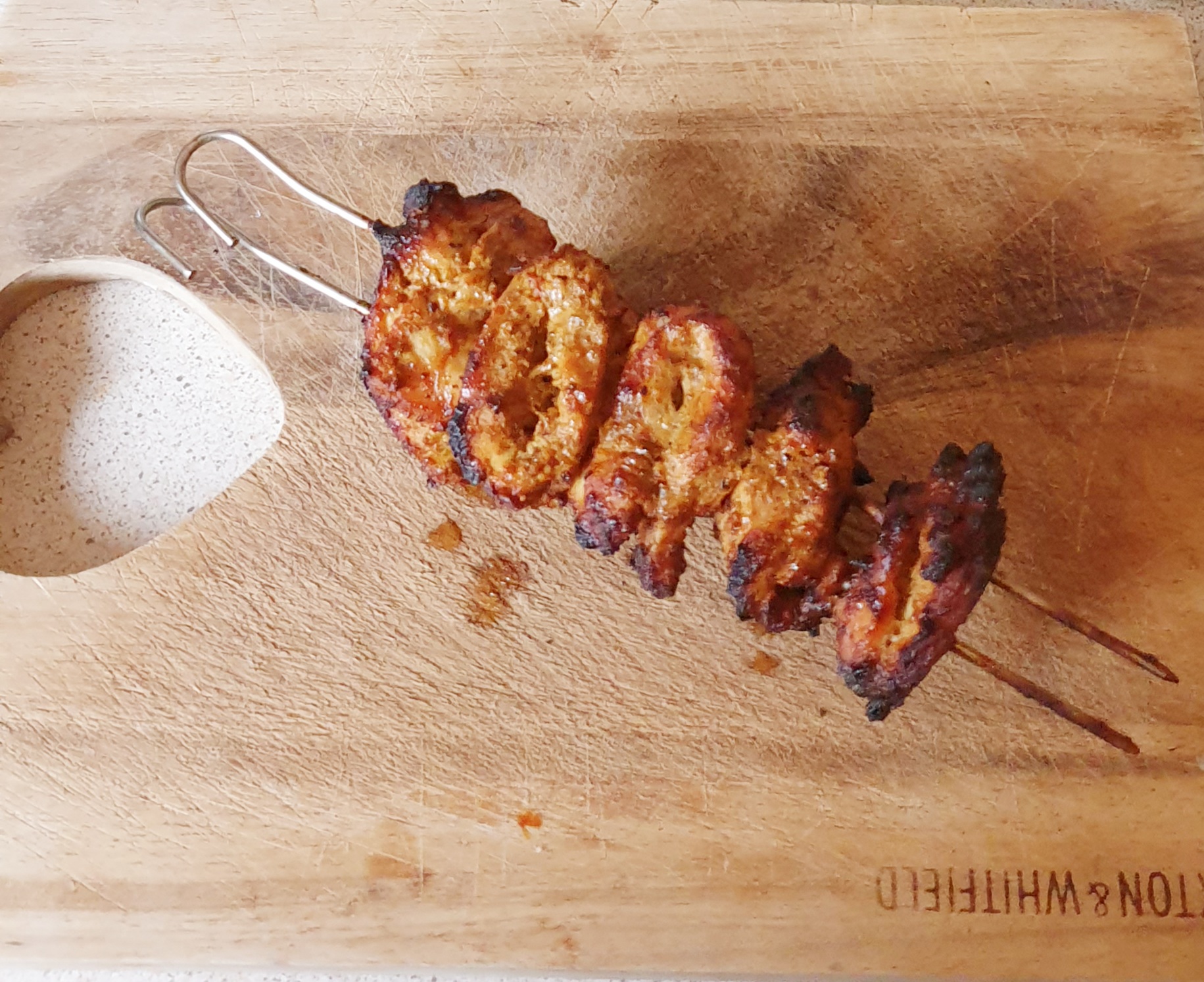 12
Once carved, start to assemble your kebab.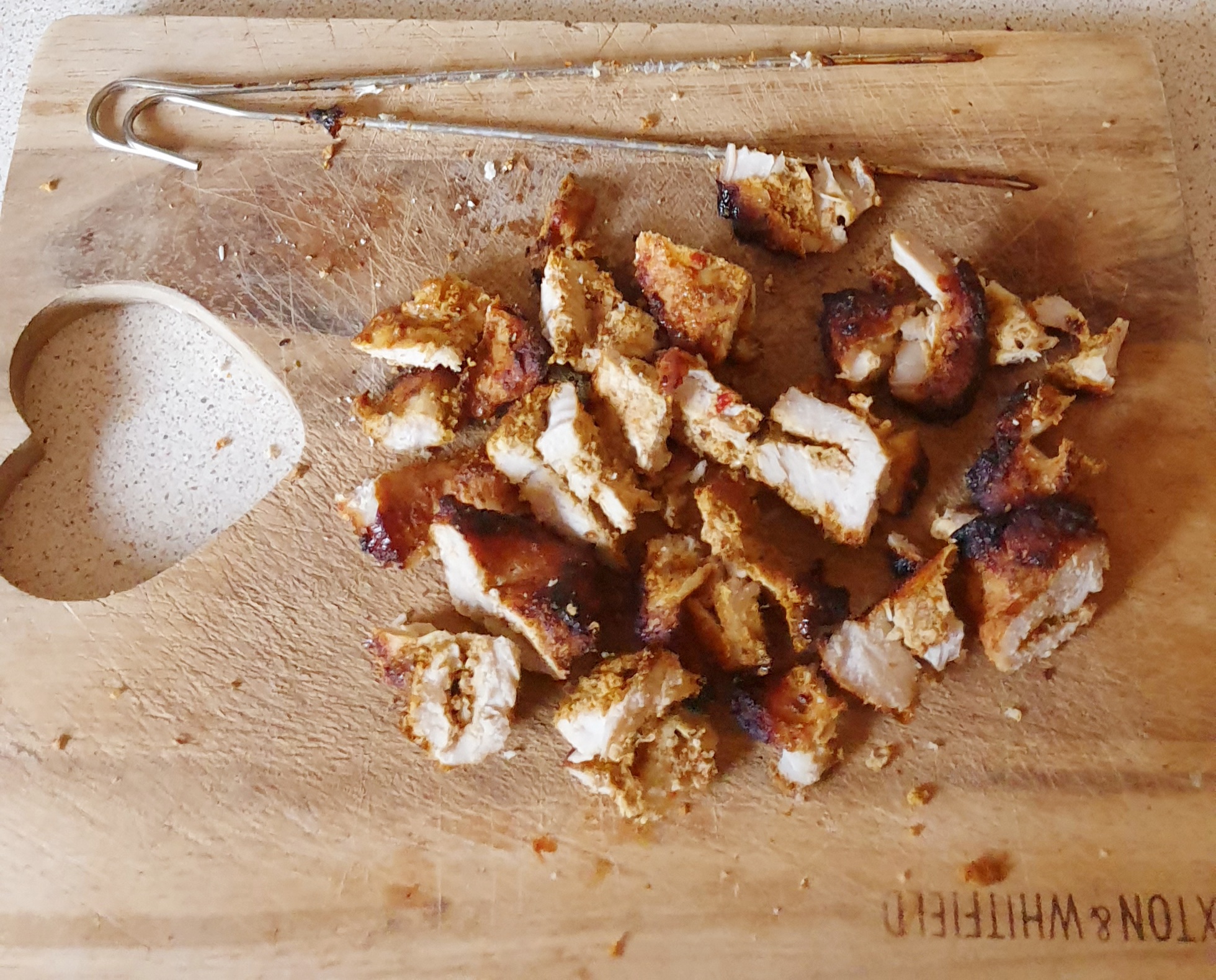 13
Place a flatbread on a plate, spread with a generous dollop of Humous (recipe on the website). Top with shredded spinach or lettuce, sliced spring onion then the turkey meat. Drizzle with sweet chilli sauce and fold over. You can leave it flat if preferred.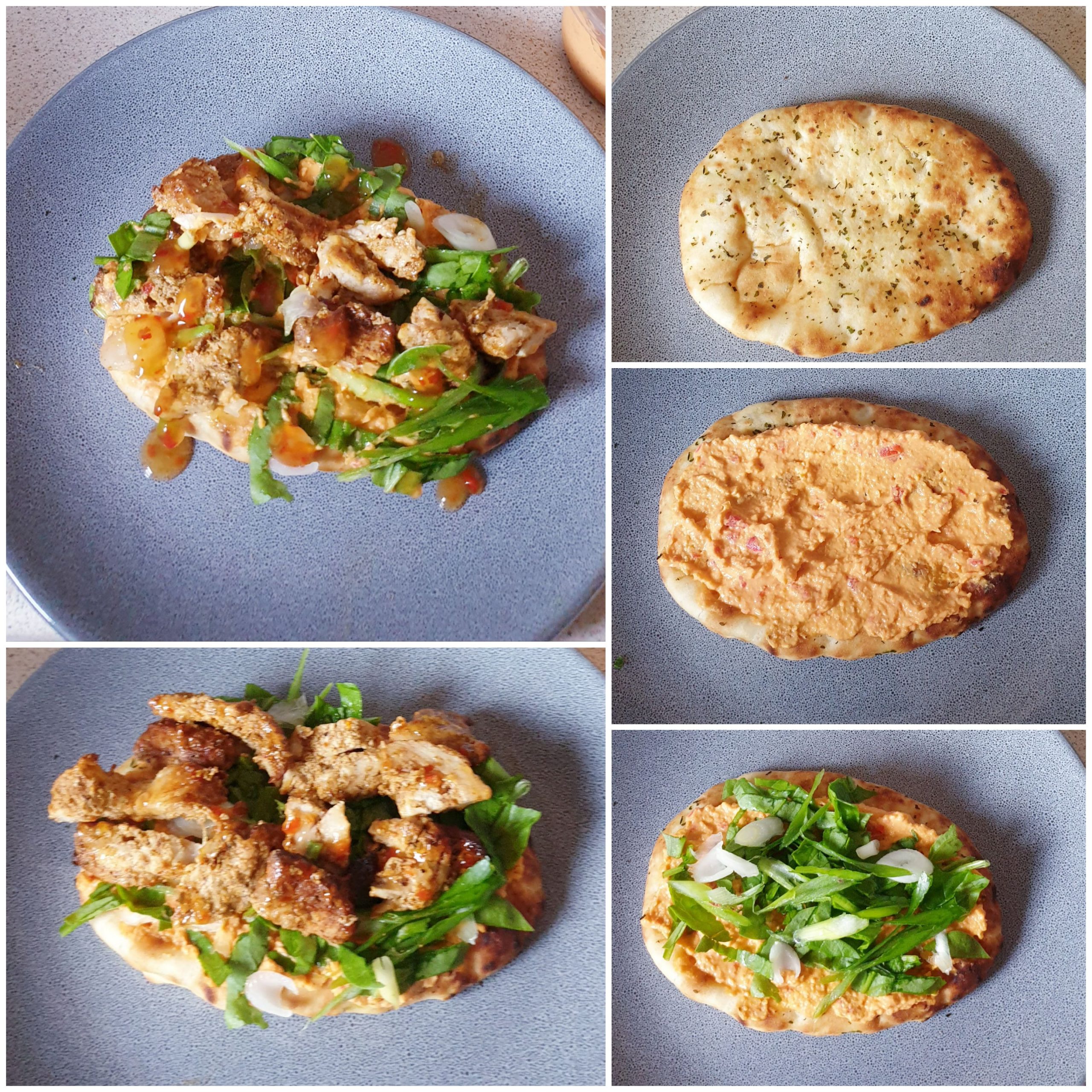 14
Serve with a mixed salad,tzatziki, beetroot salad,olives and stuffed peppers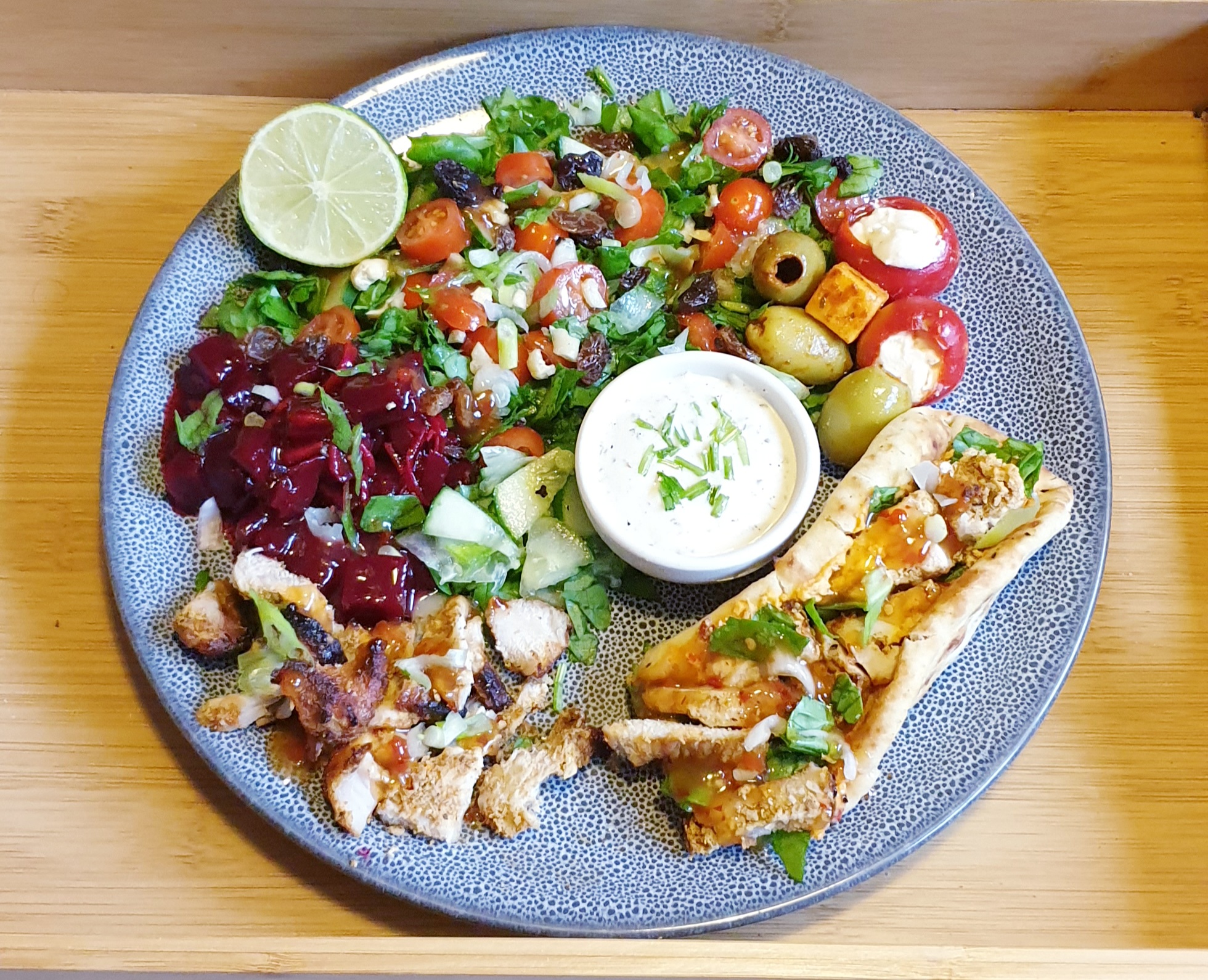 15
Wrap the flatbread in foil if you like to pick it up with less mess.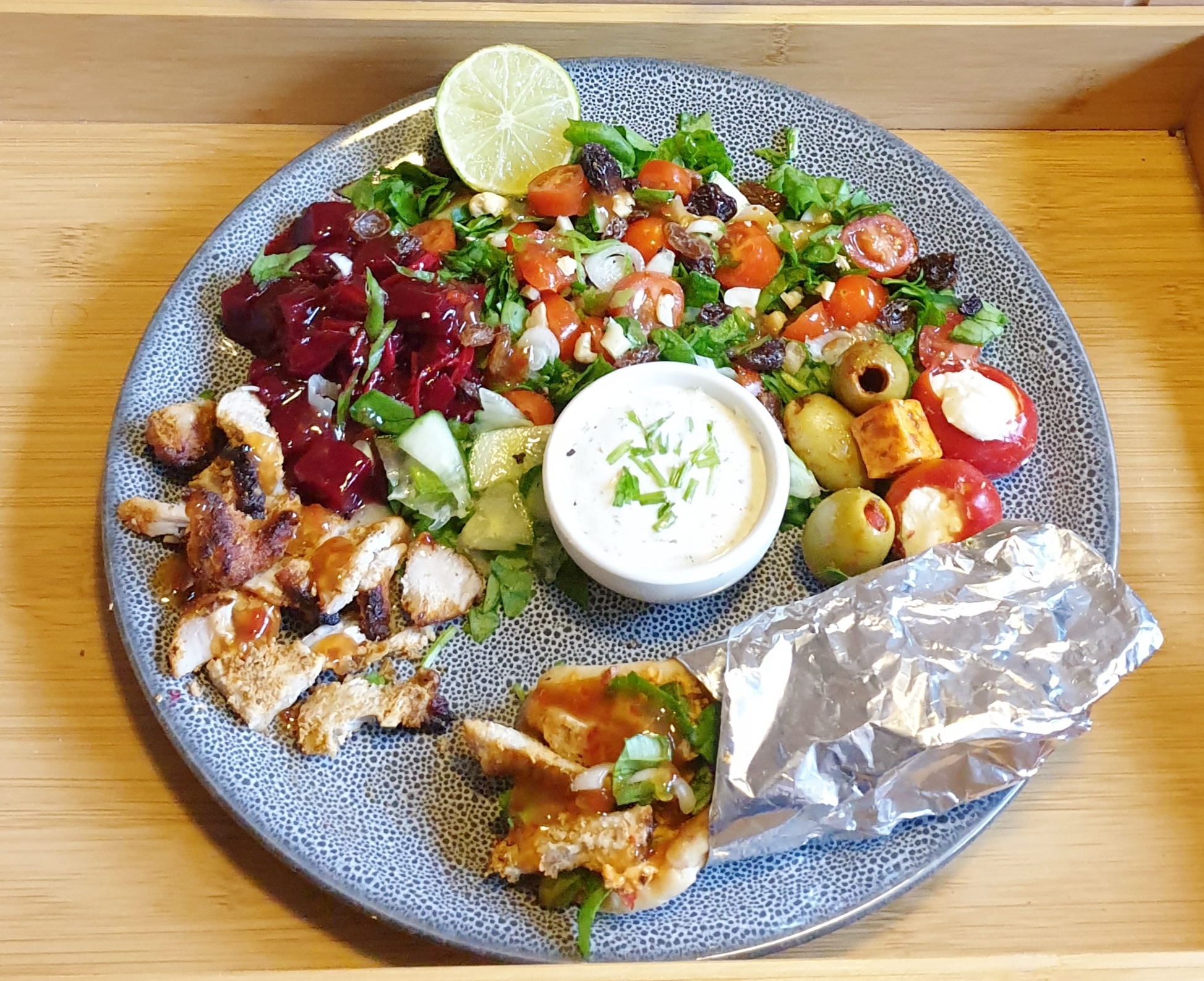 16
Easy swaps:-
Turkey for Chicken
Spices for a pkt of kebab spice mix
Greek Yoghurt for Plain.-can be low fat.
Flatbreads for pitta bread
Lemon juice for Lime juice.
Tzatziki for garlic sauce
Sweet chilli sauce for Sirachi.
Halogen for Conventional oven.([email protected]°)