This year, we're all trying to save on living costs, so when it comes to shopping for food, I've started thinking about the energy I will be using when cooking as well as how much the products in my cart will be. This might sound complicated but it's really not rocket science! I don't sit down and calculate exactly how much energy goes into an oven dish, but I know that some appliances use less energy than others. For example, air fryers and slow cookers use a lot less energy than a conventional oven does. This is why I thought I'd put some recipes together that can be made very quickly and cheaply in an air fryer or a slow cooker. If you want to find out more about cooking with them, and get access to free exclusive meal plans and shopping lists every week, please subscribe to my newsletter here! We've got a bunch of useful content on air fryers coming up, including which exact ingredients to buy if you want to feed your family for £20 a week!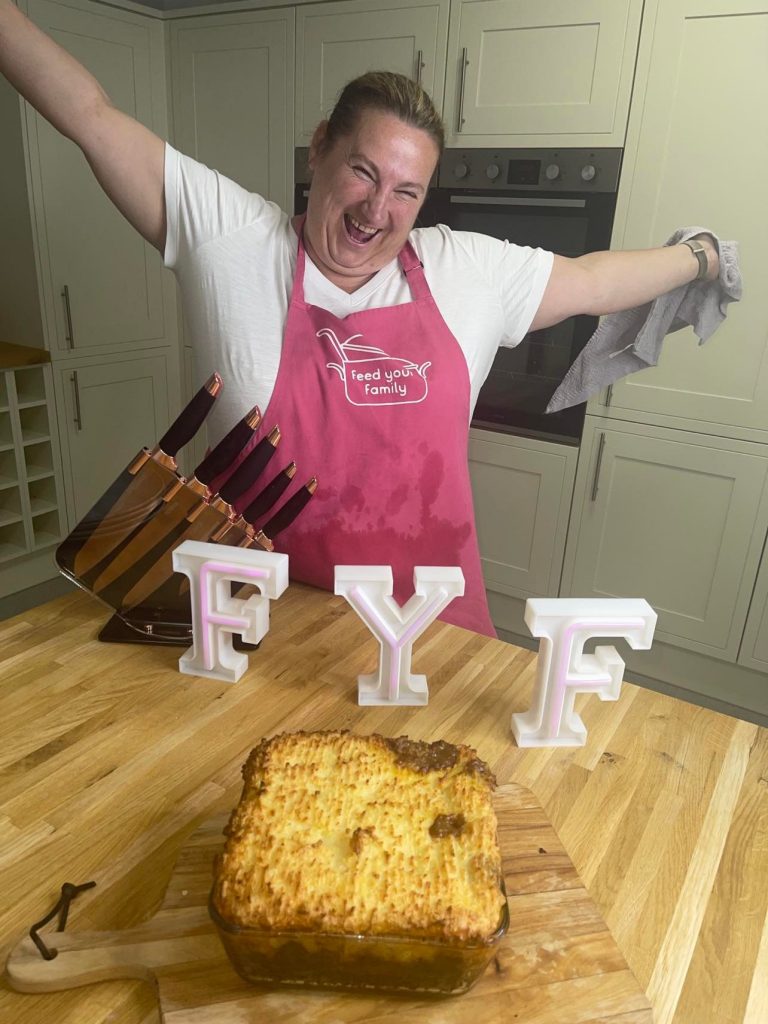 Advantages of Air Fryers & Slow Cookers
As I said before, the main advantage of both air fryers and slow cookers over oven cooking is that they use less energy. This is mainly because they don't have to heat up such a large space. If you load your oven fully, it is very cost effective, but if you only have one casserole dish in there, for example, you are heating up a space way larger than you need and therefore wasting energy costs. Air fryers and slow cookers are much smaller and so need a lot less energy to heat up. 
Another main advantage of air fryers is that they have your food ready quicker than an oven, which again saves electricity costs, but also saves you time. Slow cookers take a lot longer, as you can see on the table below, but they have the added benefit that you can leave them alone without worrying about your food burning or getting dry. Especially in summer, I like to put my meal in the slow cooker in the morning, so I don't have to spend time over the hot hob when the weather is nice outside.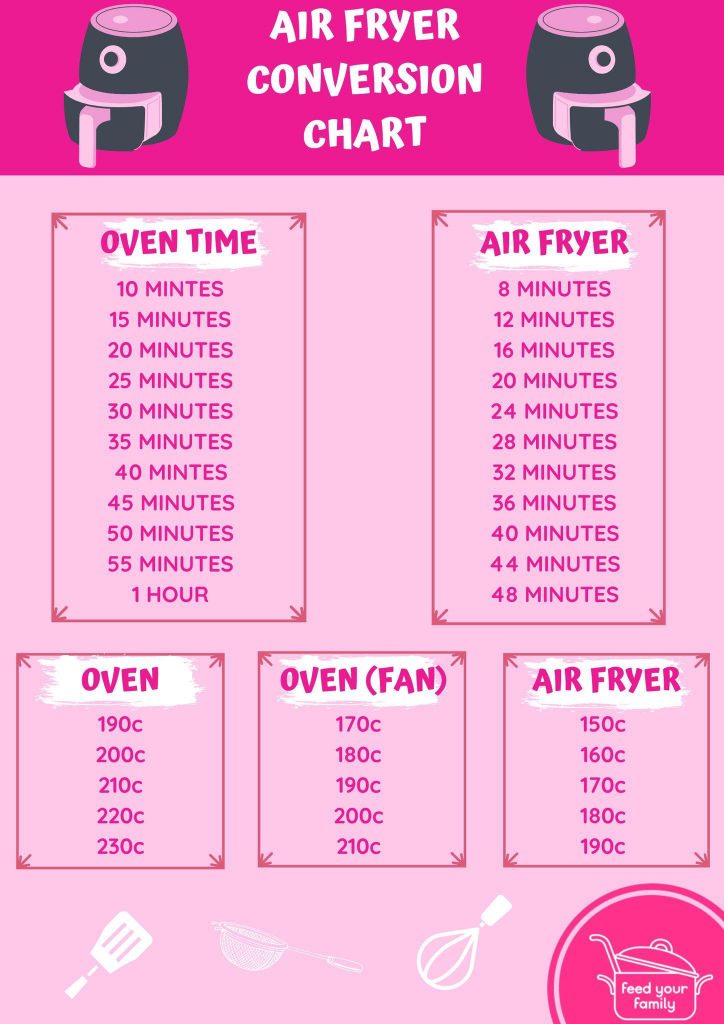 Now, if you've already got yourself an air fryer and/or a slow cooker, you might not be sure what's best and cheapest to cook in them, so here are some recipes with shopping lists that will get you some lovely summery slow cooker & air fryer meals for less!
Halogen Baked Salmon
This delicious fish dish takes only 17mins to make and is really healthy, too. In my last blog, I talked about how I'm trying to have more fish in my diet, because it's got so many benefits, so I thought I'd include a fish recipe here as well. If you want to read more about why fish is good for you or check out more recipes with shopping lists, check out my last blog here. At the moment, Iceland have the best price on fish around. With their multibuy offer, you can get three packs of frozen fish for just £10! In the case of salmon, this means you can get 12 boneless fillets for £10, bringing the price of each fillet down to just 83p! Seasoned with a little leftover lemon juice, oil, butter and salt & pepper, these fillets make a lovely main, when baked in an air fryer. A really simple midweek meal! You can find my recipe here.
On the side we like:
White potatoes, you can get 3 packs of 3.5kg for £5
Broccoli, 800g for £1
Garden Peas, 800g for £1
Or if you're serving fewer people, Iceland Country Mix, 800g for £1 (includes peas, carrots, green beans & cauliflower)
This is what my plate looks like.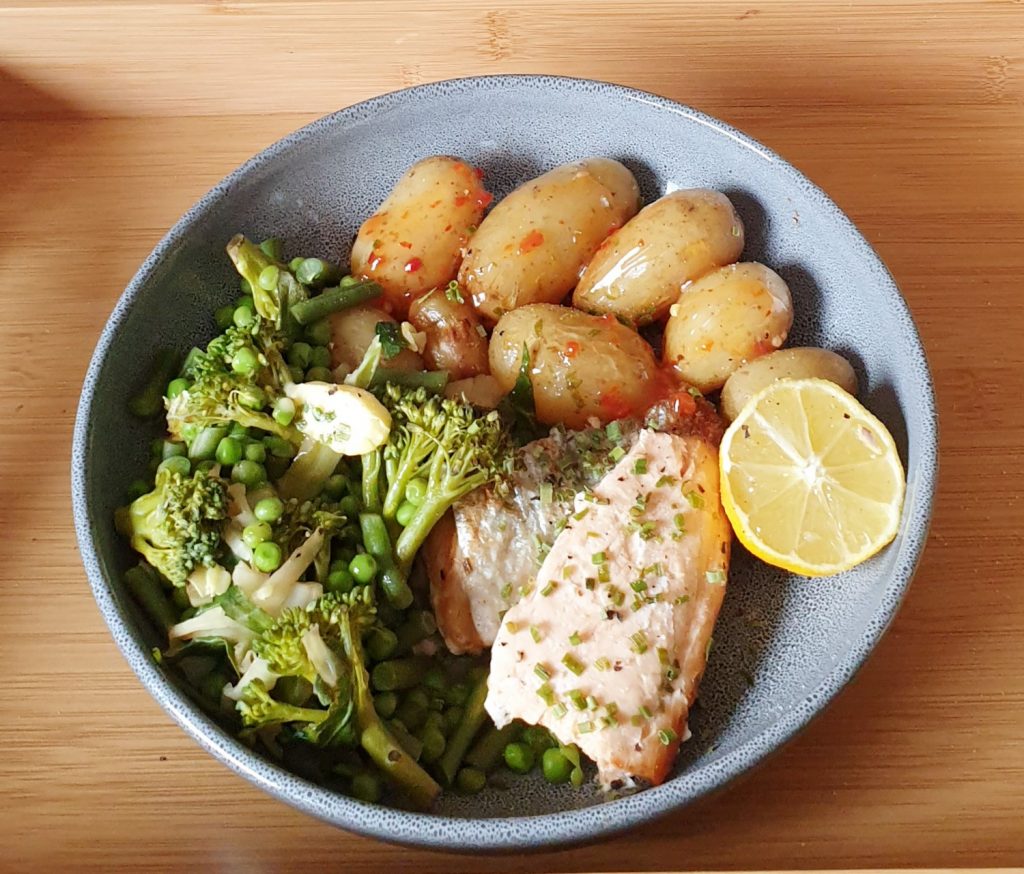 Slow Cooker BBQ Pulled Chicken
This is an easy slow cooker recipe, and it makes for a great light meal for a summer lunch. It doesn't need much to prep either. You can find my recipe here.
To make this, you'll need:
3 large chicken breasts, you can get 1.7kg for just £10
250ml ketchup, 1.35kg for £3.50 is the cheapest option (26p per 100ml)
8 rolls/baps, you can get 12 for £1.60
125ml syrup, you can get 250g for £1
In terms of leftovers for seasoning, you'll just need a little mustard, Worcester sauce, lemon juice, chilli powder, cayenne pepper, hot sauce and 1 bulb of garlic to crush. My pulled chicken baps look like this.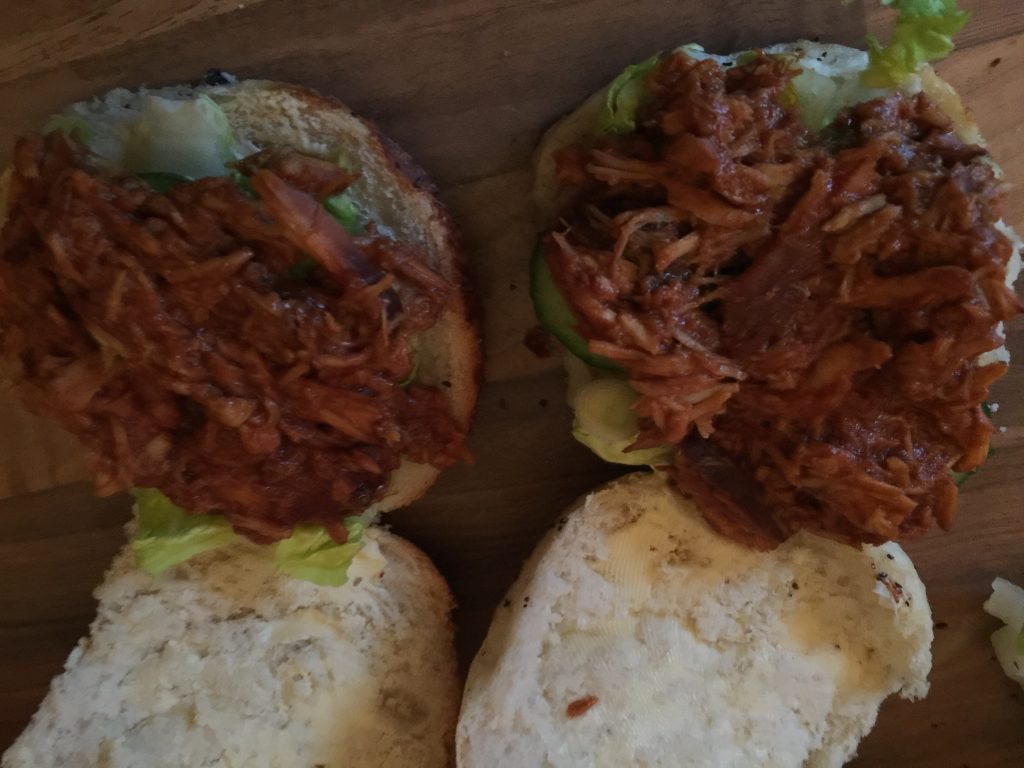 Summery Snacks & Sides Perfect for Air Frying
If anyone tells you you can't have a BBQ every night in summer, they're wrong. You might not be able to have a garden party with a big fire outside every night, but you can certainly make some BBQ style snacks and sides in your air fryer, whatever the weather!
Below I've put together some recipes that go really well in an air fryer or a halogen oven if you've got one of those.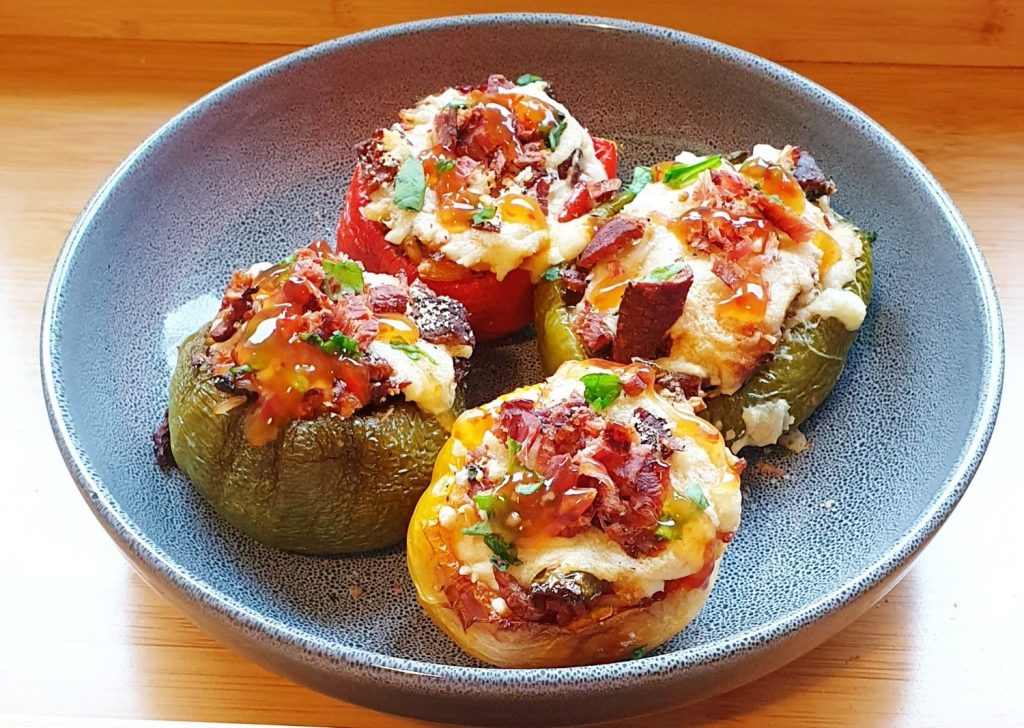 Halogen Baked Stuffed Peppers – a lovely quick dinner full of flavour, with chorizo, crispy bacon, rice & veg! Read my recipe here.
Halogen Baked Roast Vegetable –  a yummy Mediterranean style side that goes with any BBQ meat and is quick to make! Find my recipe here.
Loaded Fries with Chorizo & Caramelised Red Onion – a great side for an air fryer and a must-try for any aficionado of chips, these also make a great TV snack! See the recipe.
BBQ Chicken Tender Wraps – a lovely light lunch for the summer, but also works as a main for dinner. The meat will be done in an air fryer in no time! Here is my recipe.
Do you cook with an air fryer or a slow cooker? What are your favourite recipes to cook? Let us know in the comments below, or share it in our Facebook Group!
xx Lorna xx