If you're desperately looking for some boredom busters, or need to calm down hyper kids when they're stuck indoors, cooking is one of the best ways to keep their minds active and to have fun.
I've pulled together this list of some of our most popular sweet recipes that are super simple, quick, and affordable to make, and are sure to keep them occupied.
They also get the added bonus of getting to eat their sweet treats after all their hard work too!
No Bake Empire Style Biscuits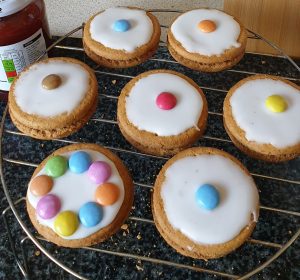 If your kids are more into decorating rather than the actual baking, or you don't have any baking materials in, these Empire Style Biscuits are perfect for helping the kids to get creative!
Sweet Pinwheels
If your kids love their Pizza Pinwheels, they're sure to love making these Sweet Pinwheels just as much! Featuring chocolate spread and marshmallows, this bake is sure to feel like a real treat.
Slow Cooker Rocky Road Fudge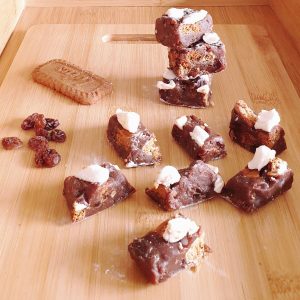 If you're lucky enough to have a slow cooker, why not try this deliciously moreish Rocky Road Fudge? It's mega easy to make and is sure to amaze the kids!
INTRODUCE THE KIDS TO THIS CLASSIC! 
Jaffa Cake Bars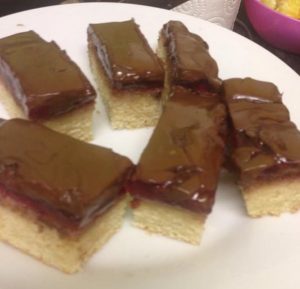 This old school favourite is sure to go down a storm in any household, but we warn you, they sure are addictive! Perfect for kiddos who love jelly and love licking the bowl!
FULL MOON, HALF MOON, TOTAL ECLIPSE!
Pop Tarts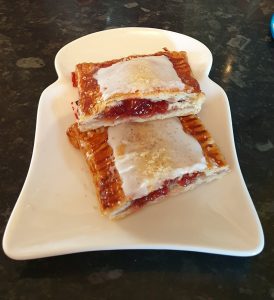 Do your kids like a Pop Tart as a breakfast treat on a weekend or as a mid afternoon snack? This recipe is surprisingly simple to make, and they're sure to taste even more delicious than the real thing when made with their own little hands.
A FUN VERSION OF A RETRO CLASSIC
S'mores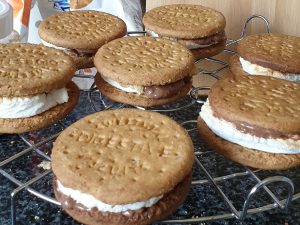 This American favourite is sure to make your little ones eyes widen! These S'mores are a great way to get the kids in the kitchen and make a scrumptious movie day snack. They're super easy to put together, and you can either make your own biscuits or use those good ol' digestives that have been sat in your cupboard too.
PLEASE, SIR! CAN I HAVE S'MORE! 
If you do get creative in the kitchen with the kids, do remember to send your food snaps in to our Facebook or Instagram pages! We love to see them and you might even get a feature too!